If you are an expectant mother, you may have a friend or relative tell you about photography baby programs. But what are they, and why should you consider one for your little bundle?
A baby program is designed to document the milestones in the baby's first year – everything from maternity to 12 months. These milestones include birth/newborn, lifting their head (3-4 months), sitting up on their own (6-7 months), and walking at their first birthday (12 months).

Dazzling Light Photography's baby plan is called the Keepsake Collections baby program. We work with expecting moms to take the stress and hassle off you during your child's first year. The best time to enroll in the program is when you are 6-7 months pregnant. As your due date approaches, we'll have maternity portraits, a final consultation, and you'll have the peace of mind knowing that everything is scheduled before labor begins.
We customize each session for your baby with your likes and their personality. For instance, if desired, sessions are given a secret board on Dazzling Light Photography's Pinterest Page that Mom can pin their ideas to as well. Talk about customization!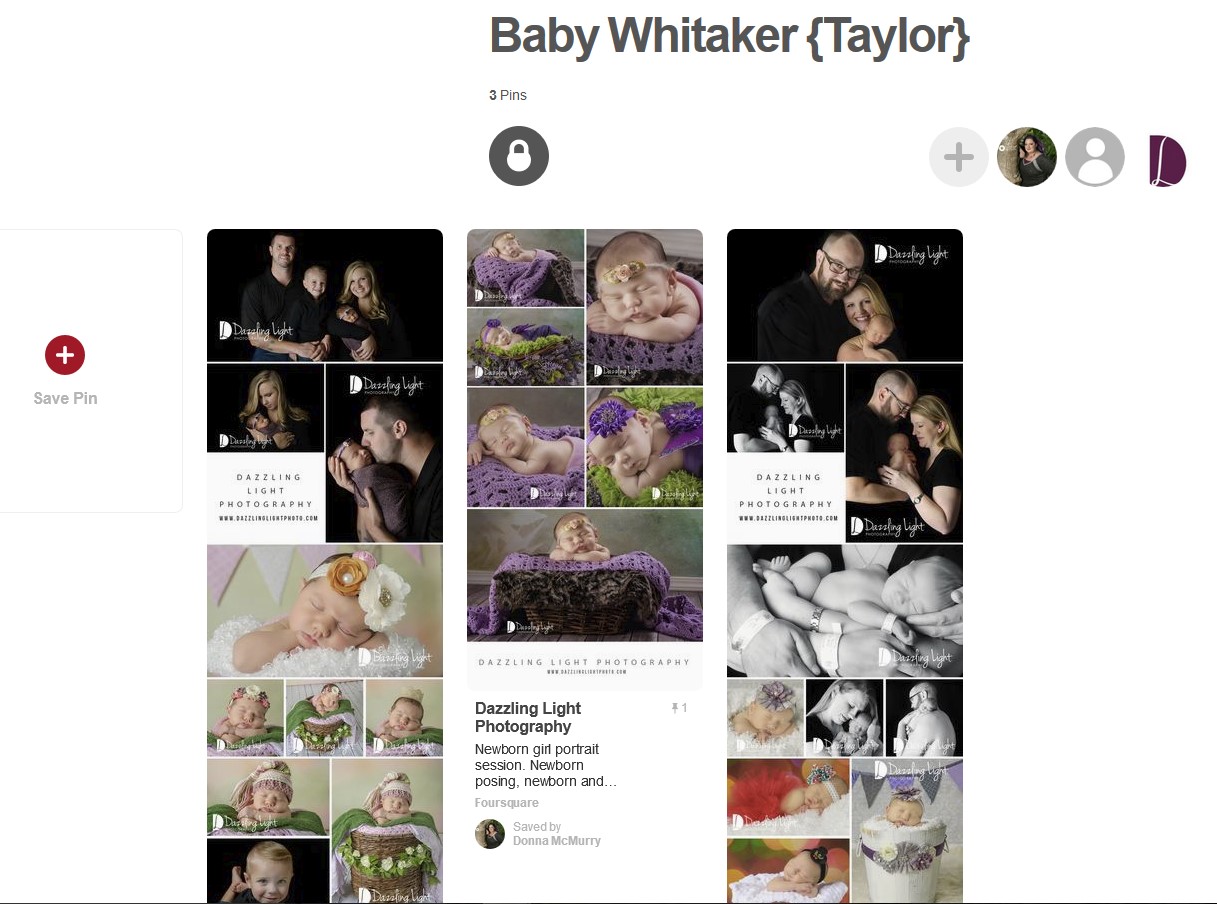 We take care of the details.
About 3 weeks before the next milestone, we contact you to setup your next session by sending you a detailed email with what to expect, what milestones your baby should be displaying, and reminders to help create a beautiful and fun environment for capturing the best portraits of your child.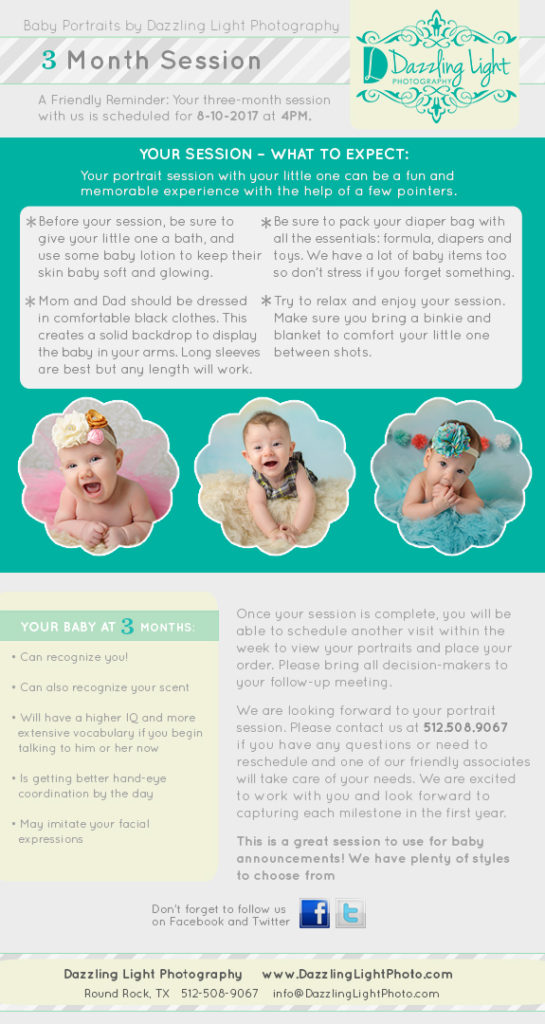 At the end of the first year, each family will receive an art piece. From mounted fine art prints to gorgeous thin wraps, we make sure your baby's first year is displayed in style – your style. We customize and design each product with your help so you receive exactly what you want!
Our Keepsake Collection plan goes above and beyond by including birth announcements, social media images for you to share on Facebook and email, birthday invitations for your child's first birthday, and a 16×24 mounted fine art print, ready to frame and hang in your home. We also offer the option to upgrade to a 20×20 collage thin wrap of baby's first year.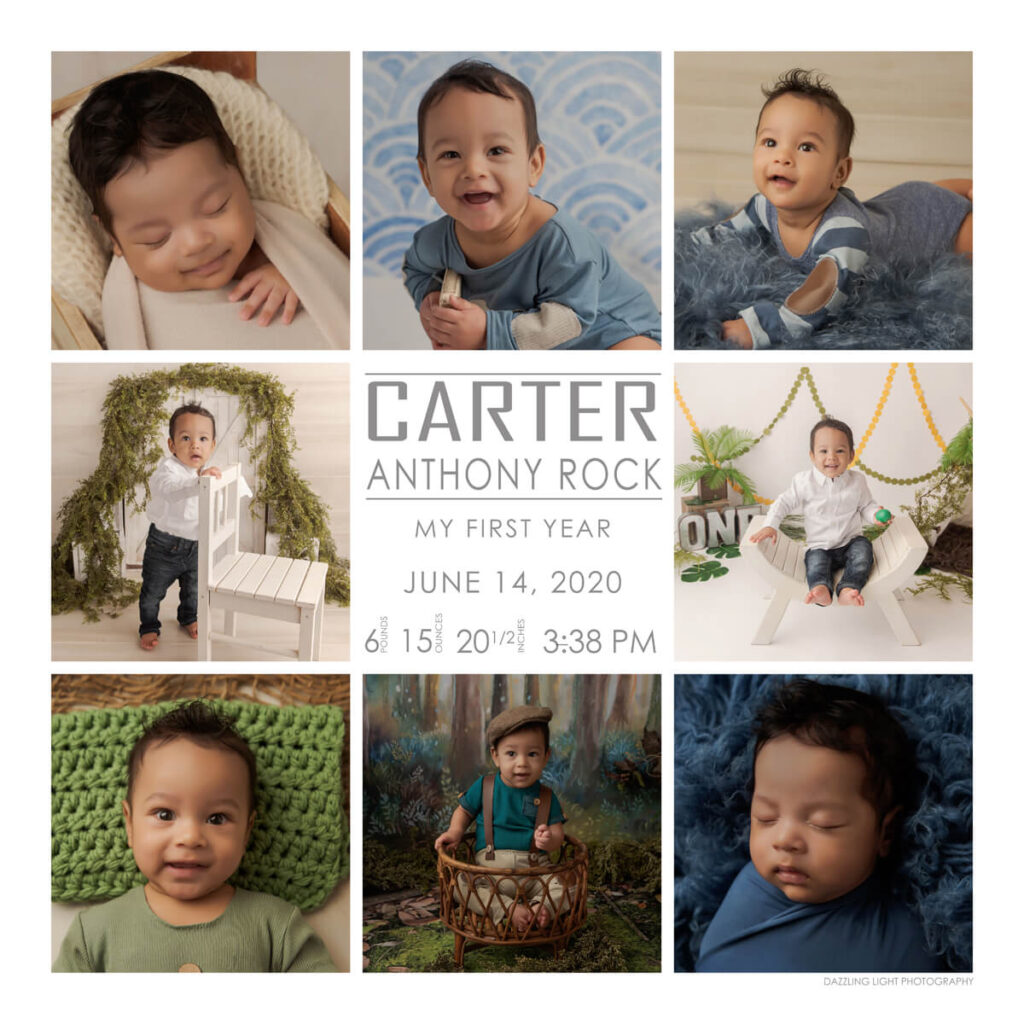 They grow so fast.
At Dazzling Light, we love keeping the relationship with your family and children. We know that when your child is comfortable with the photographer, more natural and amazing portraits are captured. That's why we also offer a Growing Graduates program after the first year. This program is for children ages 18 months to 5 years. It provides invites every year for their birthday. At the end of the program, another fully finished product is delivered!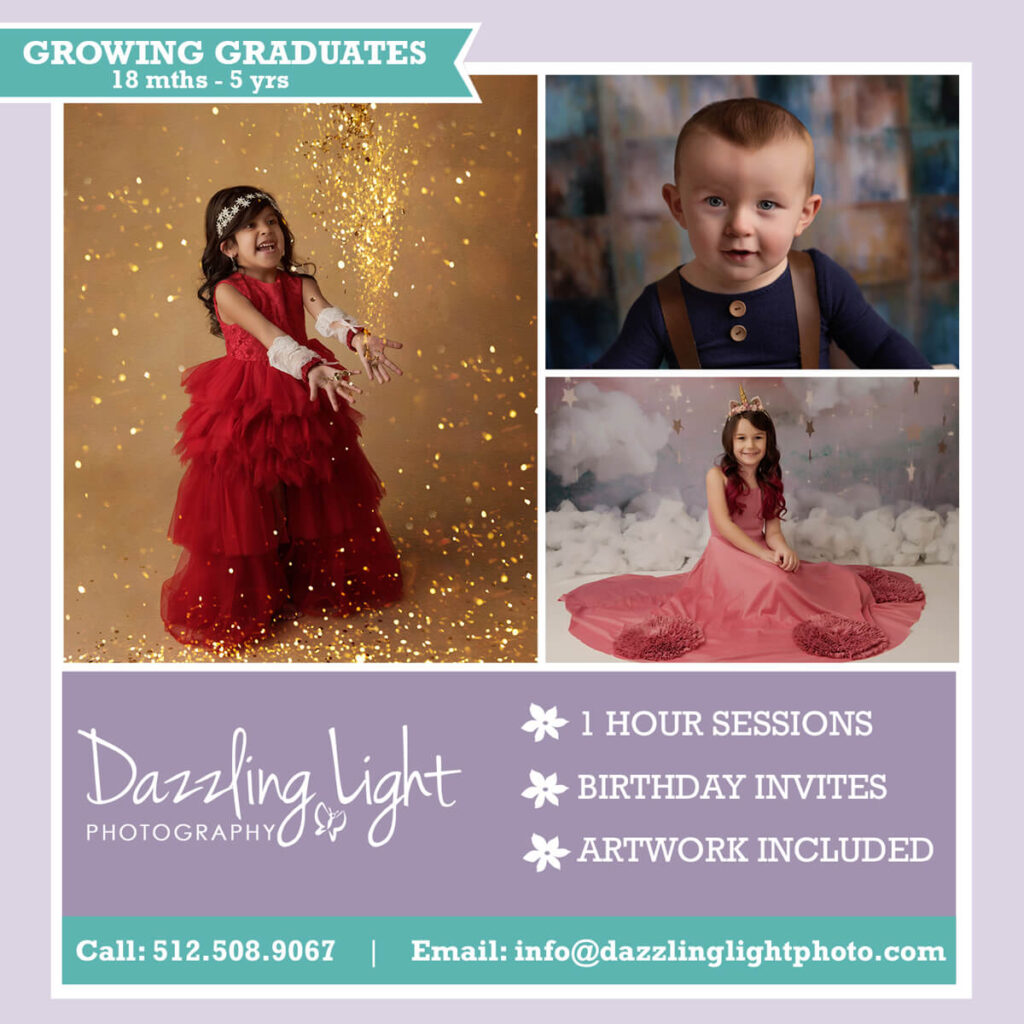 Contact us today for your free, no obligation consultation and to enroll in our Keepsake Collections or Growing Graduates programs. We look forward to building a lasting relationship with your family and proving beautiful artistic portraiture to display in your home.
If you or someone you know is looking for artistic portraiture, please contact us today for your customized session!
Dazzling Light Photography | 512.508.9067 | DazzlingLightPhoto.com
[email protected] | Check out our Facebook page!