Hi Readers! Introducing baby Anika! We're still flying high from one of the most wonderful newborn sessions we've had in awhile.
Baby Anika was a little angel and slept peacefully through the entire 3-hour newborn session. We're not gonna lie. We were super thankful that mom and dad followed our prep guide to keep her sleepy, since we had some challenging poses, including featuring dad and mom's hands holding baby. However, it was all worth it!
Speaking of favorite things, mom brought her wedding attire and we used it for a few portraits. We love that each parent brought something special to feature with their little miracle.
Mom and Dad wanted pinks and succulents for this session, so we did a variety of pinks, with a touch of purple added in. The light pink and gold outfit looked amazing on her skin tone and we loved that the back showed of her adorable rolls!
Okay, no more talking (or would that be typing?). Check out little Anika and all her cuteness for yourself!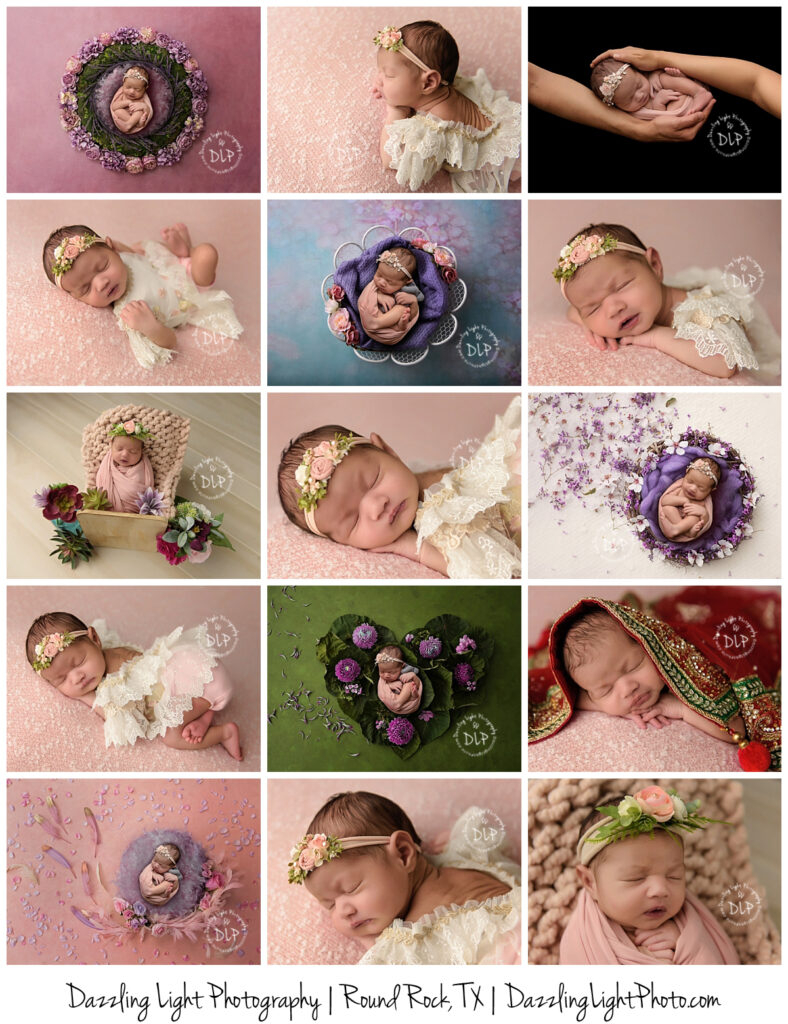 As you can see, we were able to capture some stunning portraits for the family to cherish forever. You for sure will be seeing more of little baby Anika in the very near future! We're lucky enough to photograph her every few months with our Keepsake Collections Baby Program. Check out all the details on that HERE!
If you or someone you know is looking for artistic maternity and newborn photography, please contact us today for your customized session!
Dazzling Light Photography | 512.508.9067 | DazzlingLightPhoto.com
[email protected] | Check out our Facebook page!