Welcome back everyone!
Today I'm here to tell you all about baby Peyton. This little nugget was 24 days old when we had her newborn session, and the world's a better place since she arrived.
Mom agrees, too, naturally! We all had a grand time hanging out and taking pictures together, even though Peyton was a bit camera shy. Her mom, Victoria was a little worried because she was a bit fussy during our session. Despite the worries, though, we got some seriously amazing portraits. Even a little smile! It certainly helps that baby Peyton is such a photogenic little lady!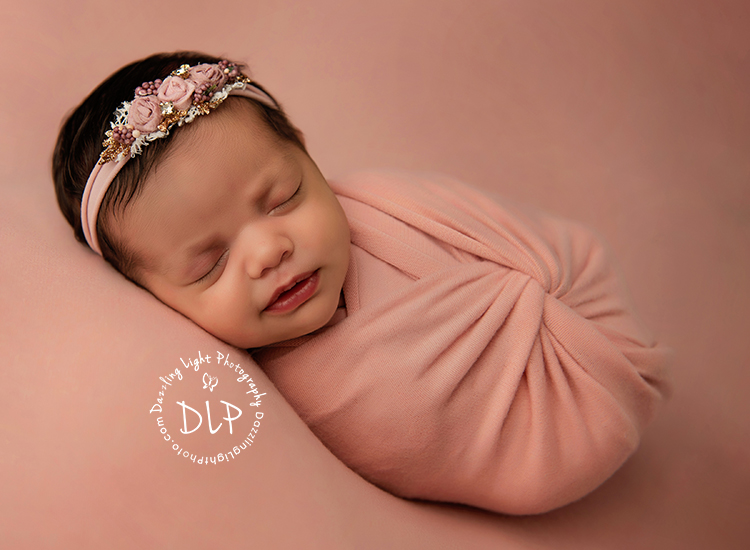 We also were able to capture some lovely family portraits and included Peyton's grandparents, too. I love how all their outfits look with little Peyton's. What a great looking family.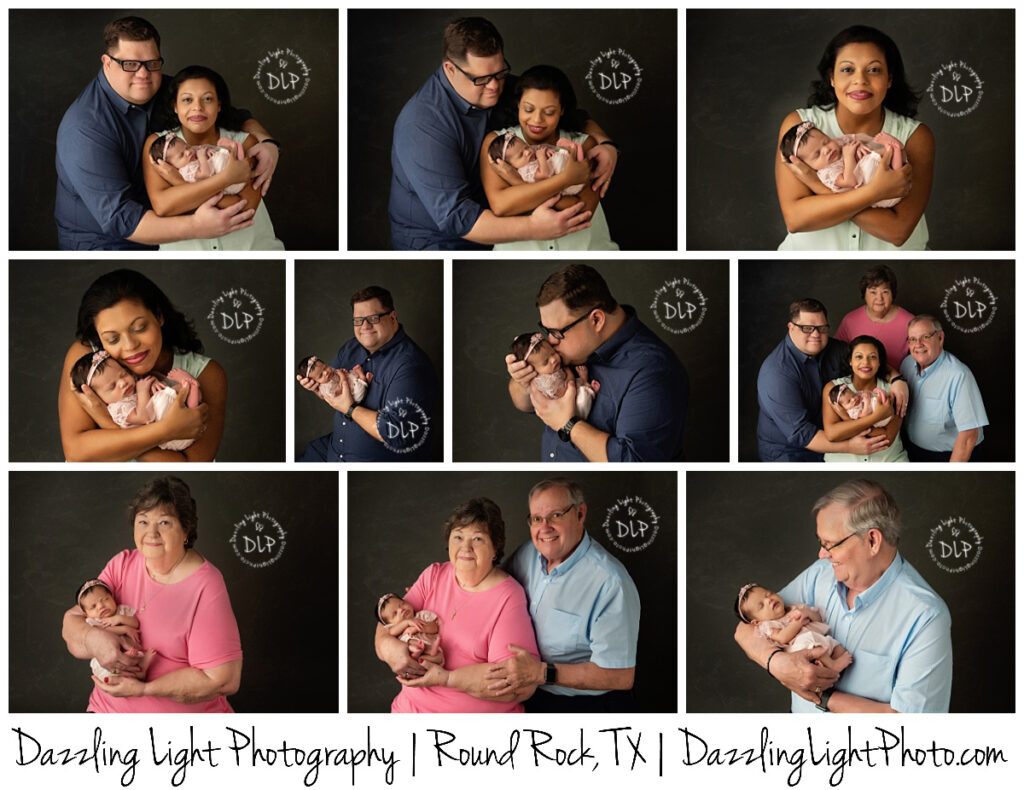 Peyton's nursery has mint, gray and pink in it, so we customized the colors so her artwork will look stunning on the walls. Her parents also have a few sentimental items for future session! But enough talk. Check out this sweetie for yourself!

This session is a great example of why we "go with the flow" of baby. Our normal session flow didn't work for Peyton since she was a bit touchy. However we were still able to capture a full gallery for this family and are thrilled they have beautiful artwork for their home.
The best part of this session? Knowing I get to photograph little Peyton every few months with our Keepsake Collections Baby Plan. Find all the details on that HERE!
If you or someone you know is looking for artistic newborn photography, please contact us today for your customized session!
Dazzling Light Photography | 512.508.9067 | DazzlingLightPhoto.com
info@DazzlingLightPhoto.com | Check out our Facebook page!