Hello out there! I've got a super sweet newborn session to share with you that features the fabulous Ratliff family, who I photographed not too long ago for their maternity session. If you haven't seen their gorgeous portraits, check out that post here.
I was so excited to meet baby Benjamin! At just a few weeks old, he had a head of hair and the cutest little smile. Look at those newborn portraits and tell me you aren't suddenly overcome with love!
First of all, can we talk about the outfits they all wore? Even Benjamin looked dapper in his little suspenders and bow tie.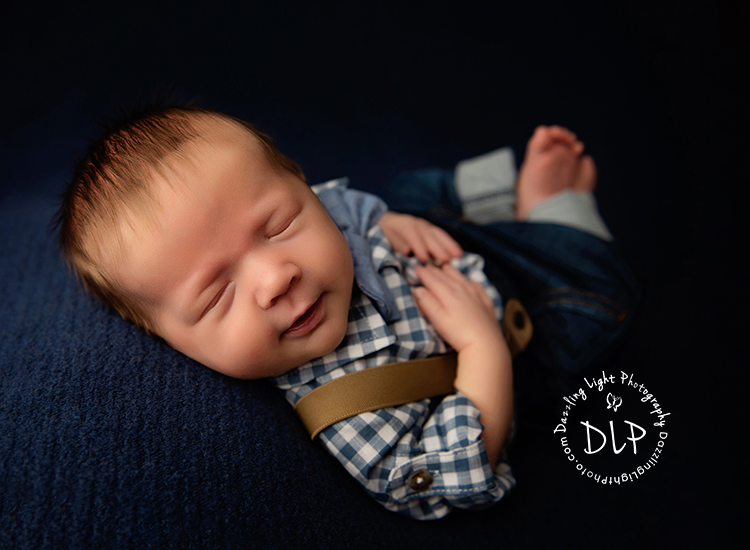 I asked mom, Taylor, about how they prepped for this shoot since they clearly thought it all out from beginning to end. She told me, "We took your advice and went with blues and coordinating colors." A girl after my own heart! All that planning definitely paid off, don't you agree?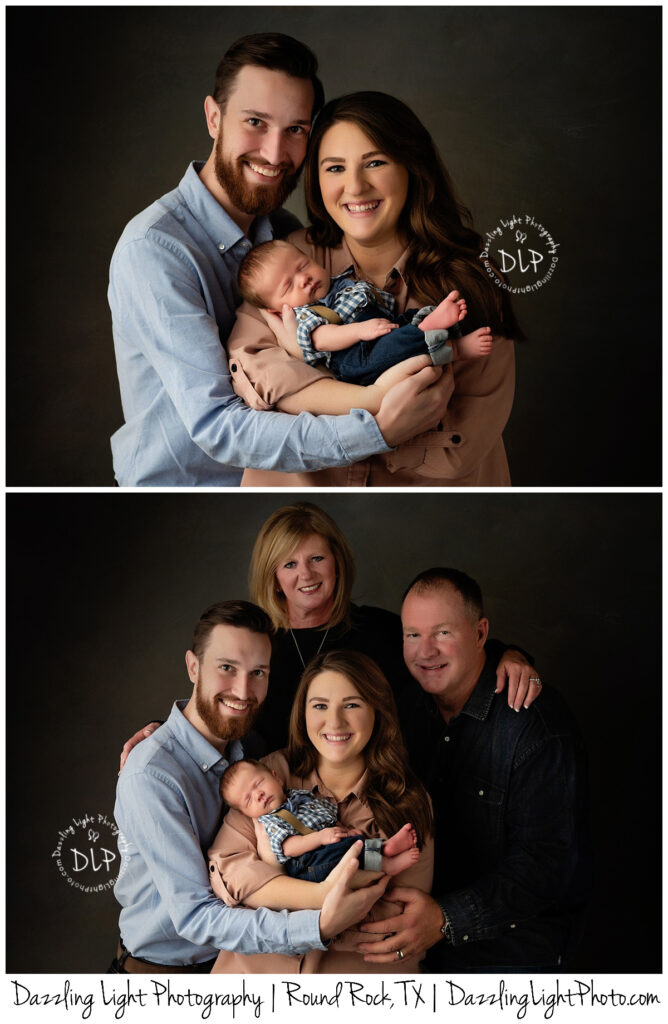 Everyone was so happy at the session, and there was even a tear or two shed (of joy). Dad Stephen was overjoyed to finally be holding his little man, and mom Taylor couldn't stop smiling. Don't they make an adorable family of 3?!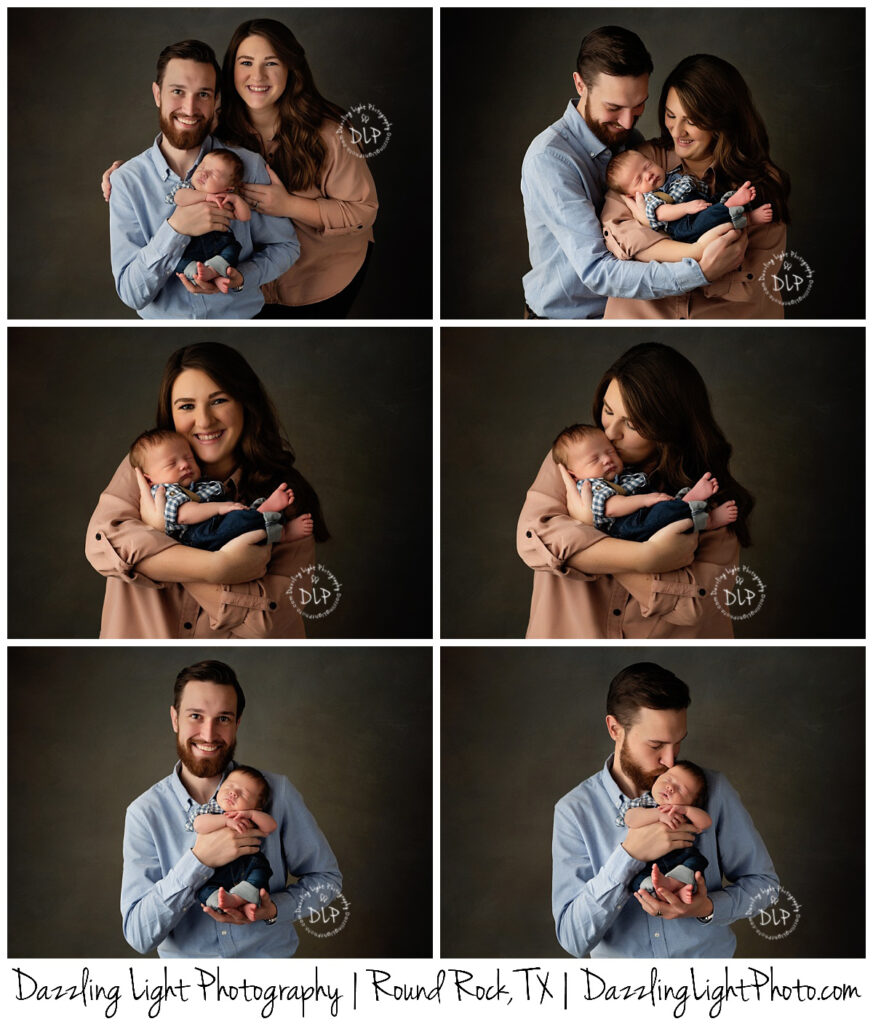 Benjamin's grandparents came to join in the session and the entire family was simply magical! Everyone was glowing and cooing over this little miracle. Grandpa "Paw Paw" had a special ball cap made to commemorate becoming a grand daddy. How precious are these?!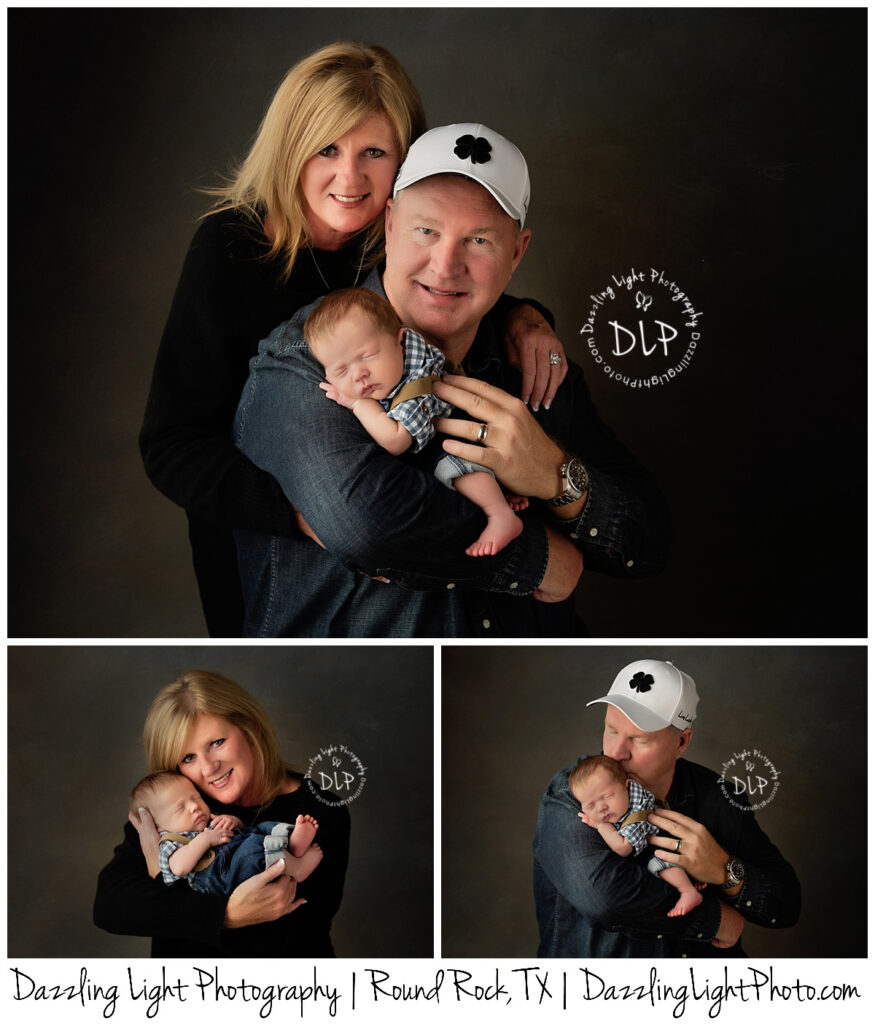 Finally, enjoy a few more of sweet Benjamin below. Because I just couldn't narrow this session down, you'll get to enjoy all the sweet smiles of this guy.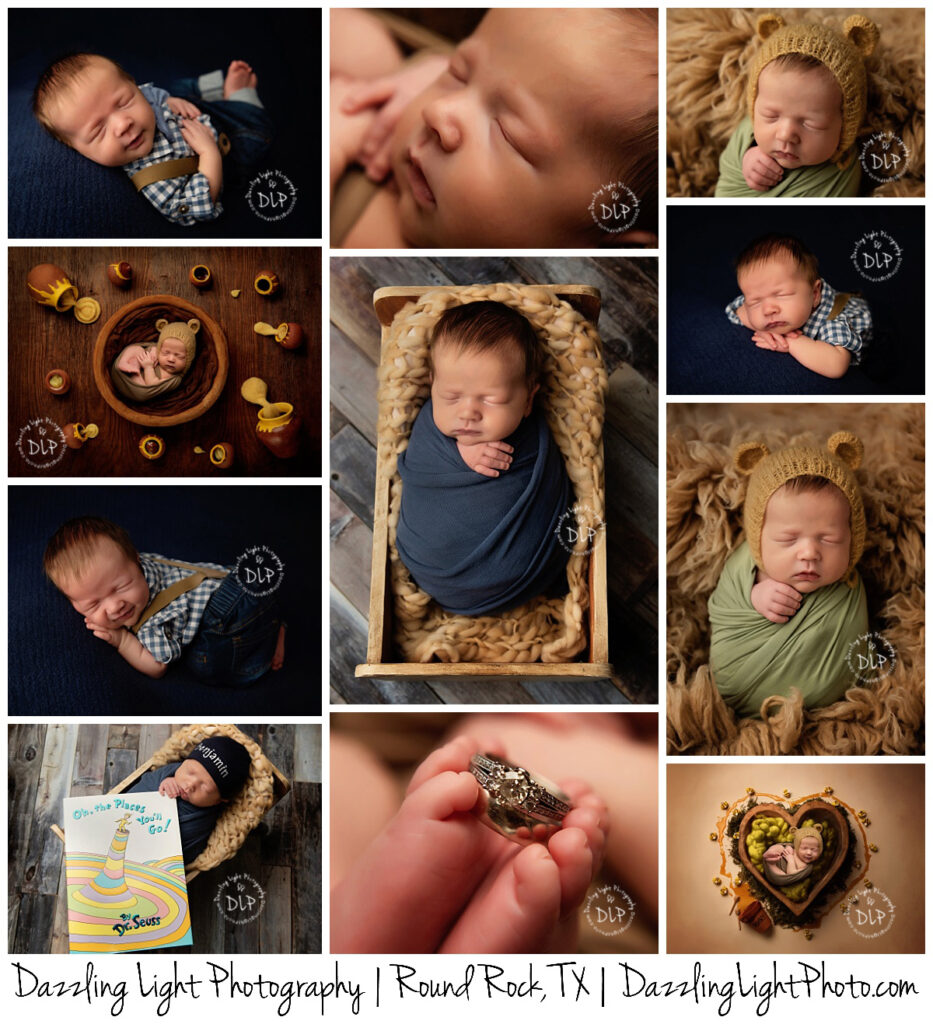 You may be seeing more of little baby Benjamin in the very near future! I'm lucky enough to photograph him every few months with my Keepsake Collections Baby Program. Check out the details on that HERE!
If you or someone you know is looking for artistic maternity and newborn photography, please contact us today for your customized session!
Dazzling Light Photography | 512.508.9067 | DazzlingLightPhoto.com
[email protected] | Check out our Facebook page!