Hello again! I was so excited for Taylor and Stephen to come in for a stunning – and terribly sweet – studio maternity session.
Taylor is mere weeks away from giving birth, so you can only imagine how she was feeling while we were setting up and posing her. She was a trooper, though, let me tell you. Her skin looked amazing, her hair was perfection, and her dresses were simply magical.
Not to mention, Stephen was a total loving and supportive rock star the entire time. There was a special moment when Stephen made them laugh and I nearly fainted from the tenderness of it all. I knew it would be everyone's favorite portrait! They even featured it at their baby shower. How sweet is that?!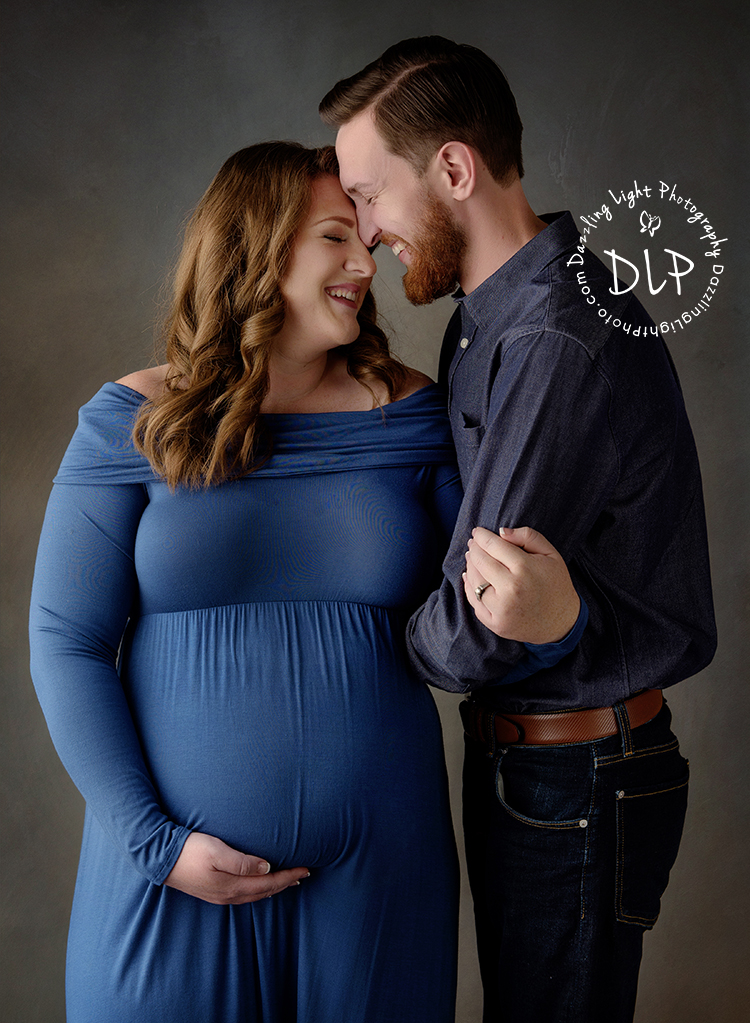 Since they're almost at the end of the pregnancy, we've started planning their little boy's newborn session and cannot wait to incorporate a few special items in. Stay tuned for his newborn session.
Until he's here, check out the rest of this gorgeous family's studio maternity session: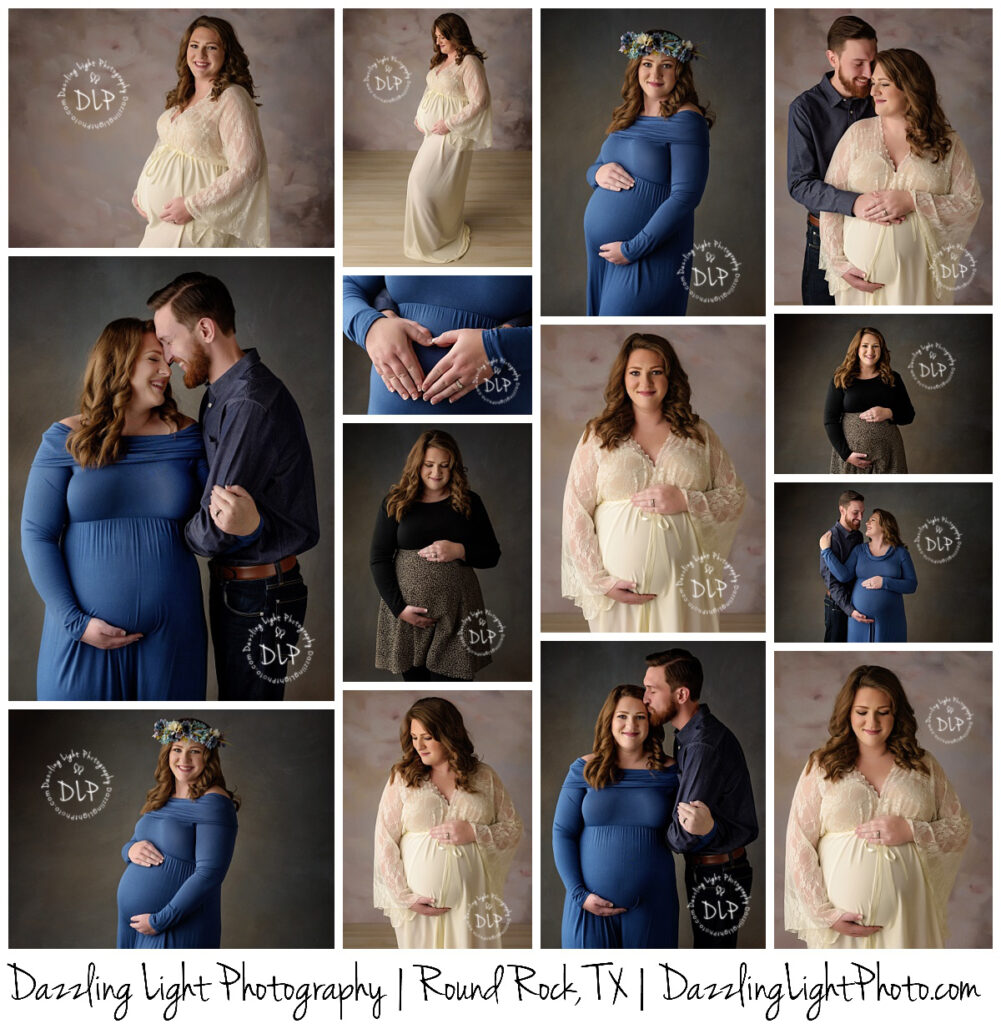 They're going to be an amazing Mom and Dad duo, and their little bundle of joy is so lucky to be brought into the world with them. Thanks again and congrats, you two!
Ready for your studio maternity session? Check out all the details here.
If you or someone you know is looking for artistic newborn photography, please contact us today for your customized session!
Dazzling Light Photography | 512.508.9067 | DazzlingLightPhoto.com
[email protected] | Check out our Facebook page!