Howdy, everyone! Today we're featuring the lovely Wednesday. She recently visited us to capture her Lifting Head Milestone Session.
It feels like just yesterday we were crouched in front of the beautiful Wednesday snapping pictures at her newborn session. We were really looking forward to seeing her for this next lifting head milestone to see how she has changed over the past few months. And my, how she's grown! Here's a few from her newborn session, and check out the full blog post here: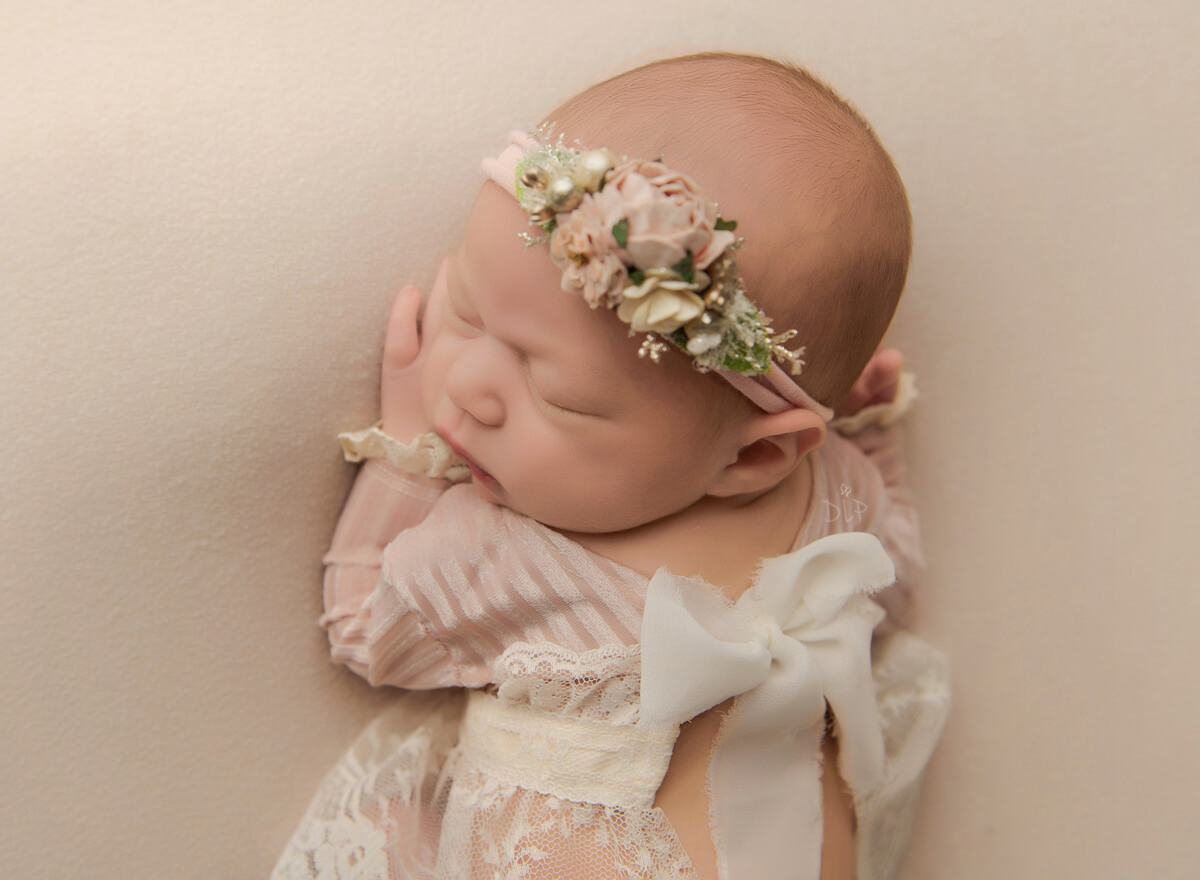 She is doing great at lifting her head on her own! The family absolutely loves St. Patrick's Day, so we focused part of her session around the holiday. Additionally, Grandma and great Grandma joined in the moments being captured to create a special generations portrait. Take a look at how much fun great-grandma had!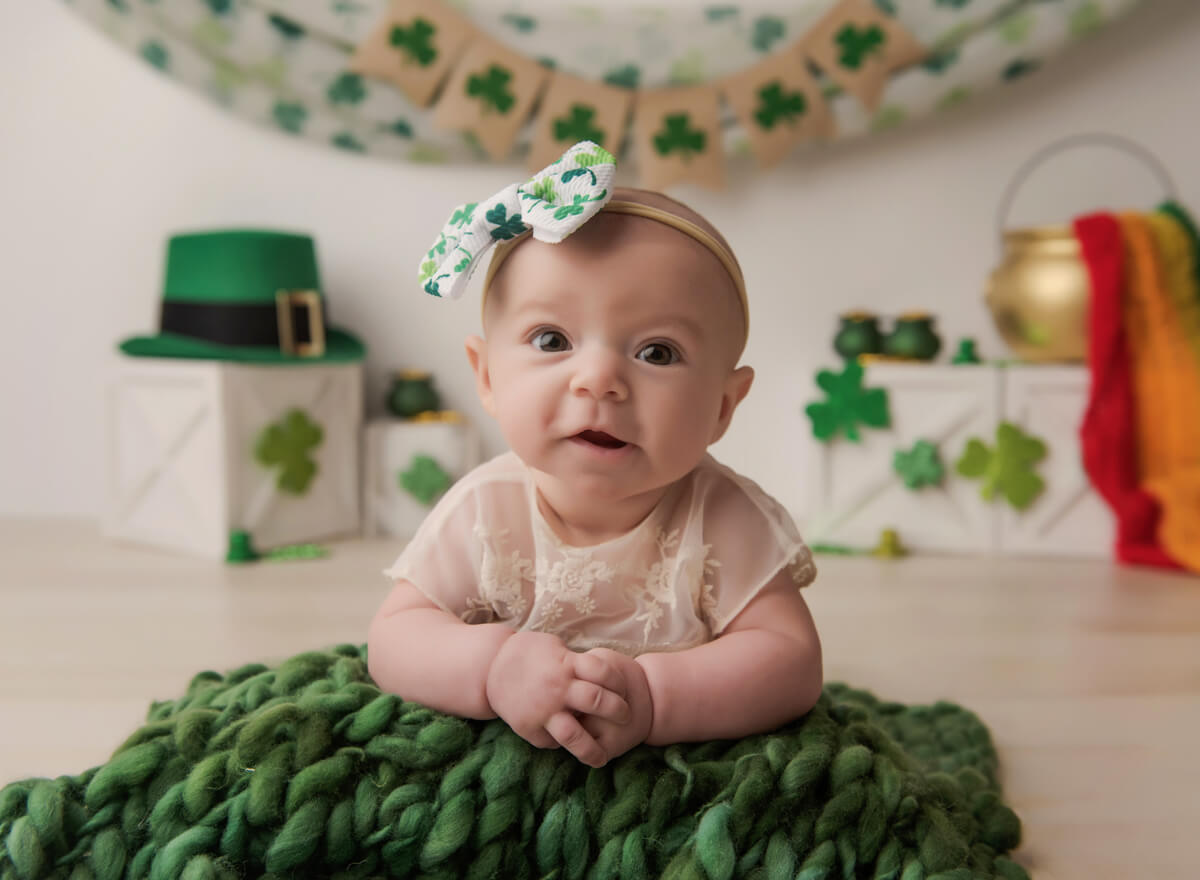 Finally, We had several adorable custom outfits made from So Tweet Designs just for Wednesday. Mom loves the colors pink and black so for the second set we focused on pink and cream floral to go with Wednesday's black outfit. Isn't she adorable?!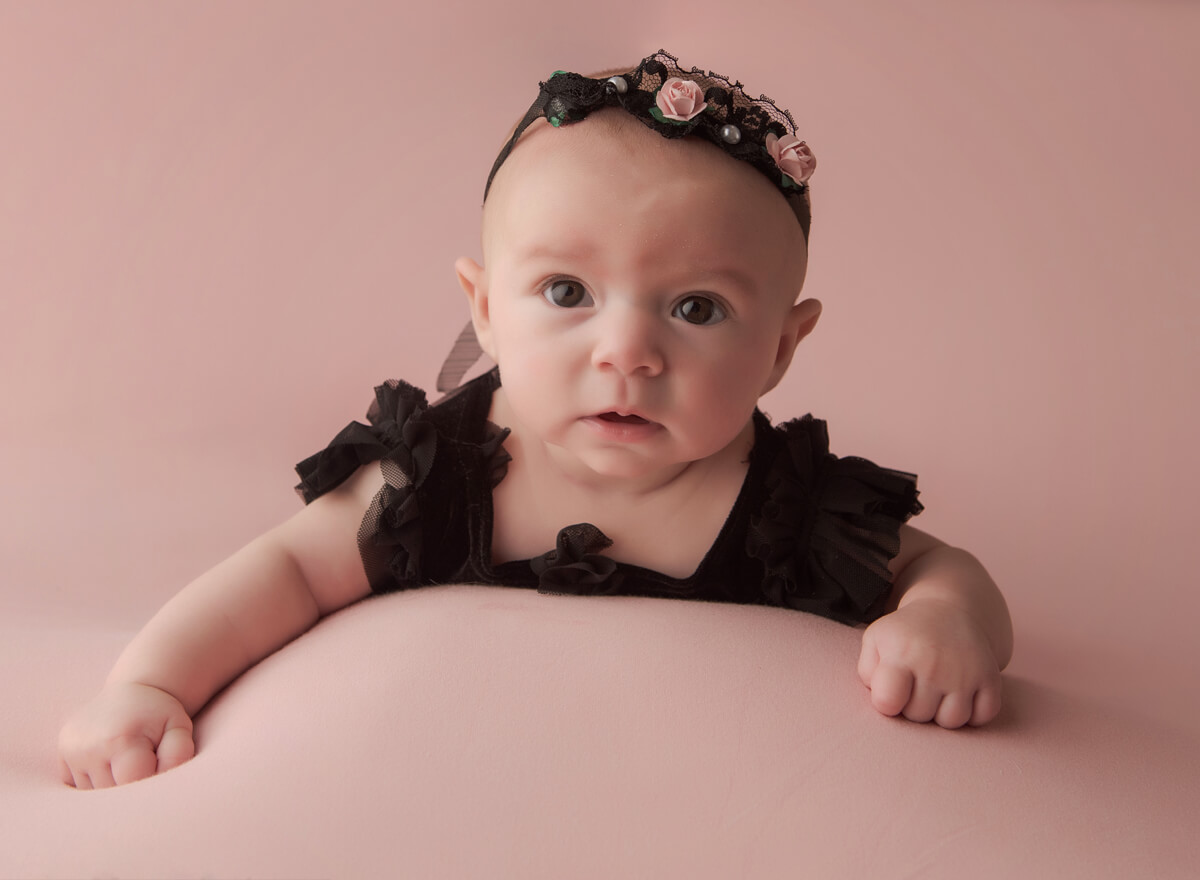 You may be seeing more of little baby Wednesday in the very near future because we're lucky enough to photograph her every few months with our Keepsake Collections Baby Program. Check out the details on that HERE!
If you or someone you know is looking for artistic newborn photography, please contact us today for your customized session!
Dazzling Light Photography | 512.508.9067 | DazzlingLightPhoto.com
[email protected] | Check out our Facebook page!