Hi Everyone! Today's Location Spotlight is Heritage Park in Pflugerville, off of 685.
If you've lived in the Pflugerville area long, chances are you've at least heard of Heritage Park, if not enjoyed the park with your friends and family. The park offers a splash pad during the warmer months, open fiends and a play area for the kids. This park also has a museum along with a large red barn that holds events and festivals.
Heritage Park is a wonderful location for sessions, including family/holiday, milestones or senior. Along with the red barn, the museum is located inside a beautiful white plantation house that boasts of an amazing porch. Between the two, there are fields, gazebos, and paths that also allow for unique portraits.
During the fall, they have hay bales to pose on, and often decorate the porch of the plantation house for the winter. It's so beautiful and adds just the right touch to holiday family portraits.
Below are some examples of sessions taken at the park. It has a great rustic feel and the kids love it. Check them out!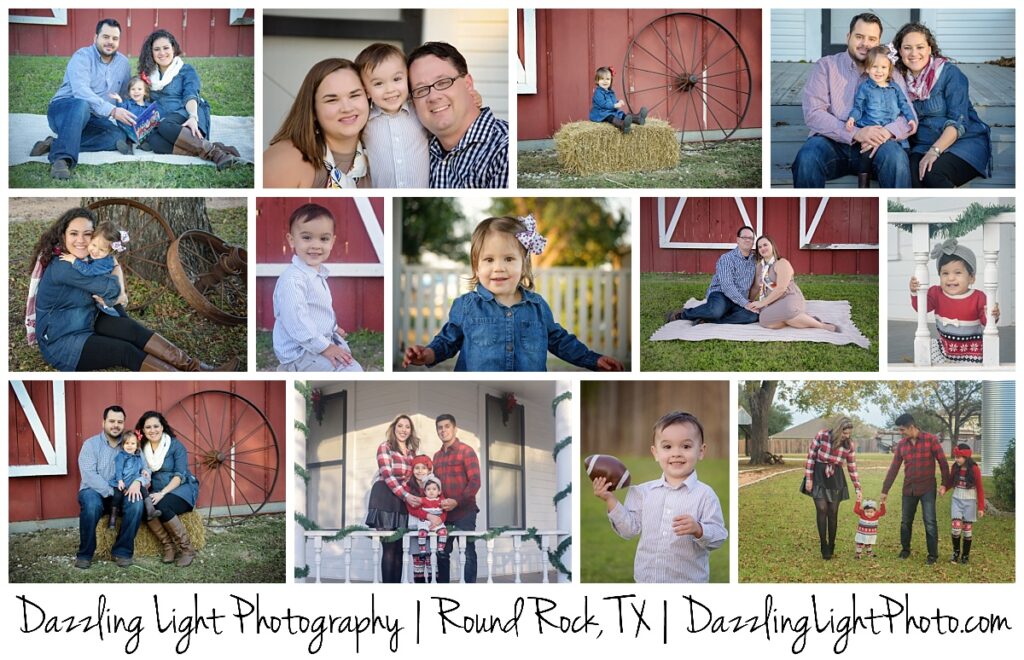 With all the spots to have your session, Heritage Park is a wonderful choice! Be sure to check out Resources page to find other unique and beautiful locations for your next session.
If you or someone you know is looking for artistic portraiture, please contact us today for your customized session!
Dazzling Light Photography | 512.508.9067 | DazzlingLightPhoto.com
[email protected] | Check out our Facebook page!