Hi Everyone! Today's Location Spotlight is Bull Creek in Austin, off of Highway 360.
If you've lived in the central Austin area long, chances are you've at least heard of Bull Creek, if not enjoyed the park with your friends and family. The park offers a wide range to do, from running and biking trails, to multiple swimming holes, picnic areas, sand volleyball, and an open grassy area to kick a ball or toss a frisbee. The park boasts all this while still having room to spread out, relax and enjoy the quiet.
So much variety!
Bull Creek has several different areas of the park, and all have beautiful portrait spots. The ones we'll show today are all in the same general area, but give different looks. Added to the fact they are all within walking distance of each other and (more importantly) a restroom for changing, it makes this park one of our favorites.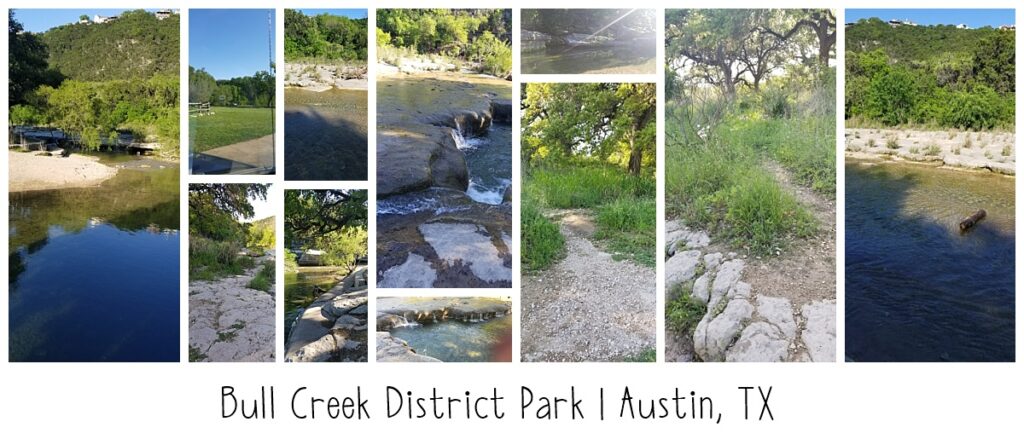 The Large Rocks at Bull Creek
There are large several large rocks, specifically near the volleyball courts, that are wonderful areas for family and individual portraits. It's a little secluded and quieter than other parts of the park since it's off to one side.
The Cactus Areas at Bull Creek
The cactus areas are surrounded by old wooden fences, which make a great rustic look. It's gorgeous in all seasons with the green cactus and large trees.
Bull Creek's Greenery Areas
There are numerous greenery areas at Bull Creek park which are perfect for maternity, children and family portraits. They add a beautiful background of foliage and park greenery.
Down by the water, there are many places to stop along a path, or get close to (or in) the shallow part of the water. There are several water areas, depending on the look desired.
With all these spots and so many more to have your session, Bull Creek is a wonderful choice! Be sure to check out Resources page to find other unique and beautiful locations for your next session.
If you or someone you know is looking for artistic portraiture, please contact us today for your customized session!
Dazzling Light Photography | 512.508.9067 | DazzlingLightPhoto.com
[email protected] | Check out our Facebook page!