Soon you will finally be holding your little bundle of joy!
Many mothers are eager to document their brand new child, but a bit insecure in their post-baby body. This is a common concern, but the newborn session is not complete without a beaming, proud new mother. Here are some post-baby tips to help you look and feel your best during this important session with your little one.
In a matter of days and weeks, this new baby will transform before your eyes into a chubby, grinning infant. Capturing family and parent portraits is a wonderful way to commemorate the newborn phase, and it usually takes place during the second week that your baby is home from the hospital.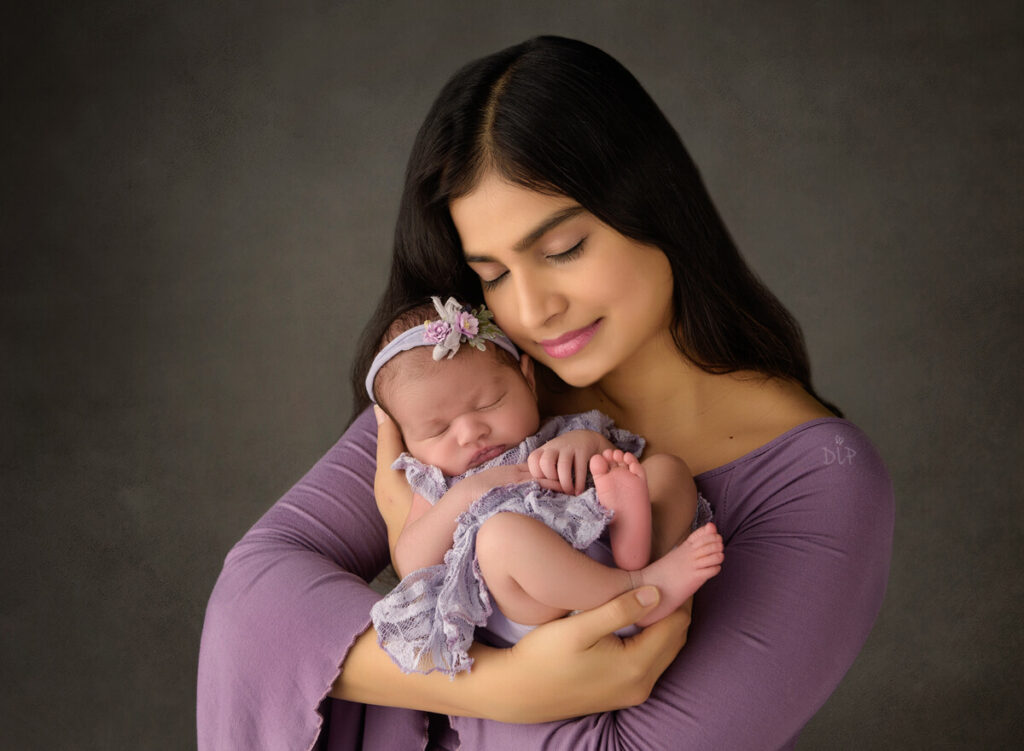 You can reserve this session for just after your due date, and we will be flexible with it should your baby arrive early or later than you are expecting.
Keep hydrated
This is the first post-baby tip, and one we think is super important. You will be especially thirsty after your baby arrives, particularly if you are nursing, so load up on water, juices and milk. The more fluids you drink, the less you will retain. Avoid salt, as it causes you to retain water. Soda and other carbonated beverages can make you bloated, and should also be avoided.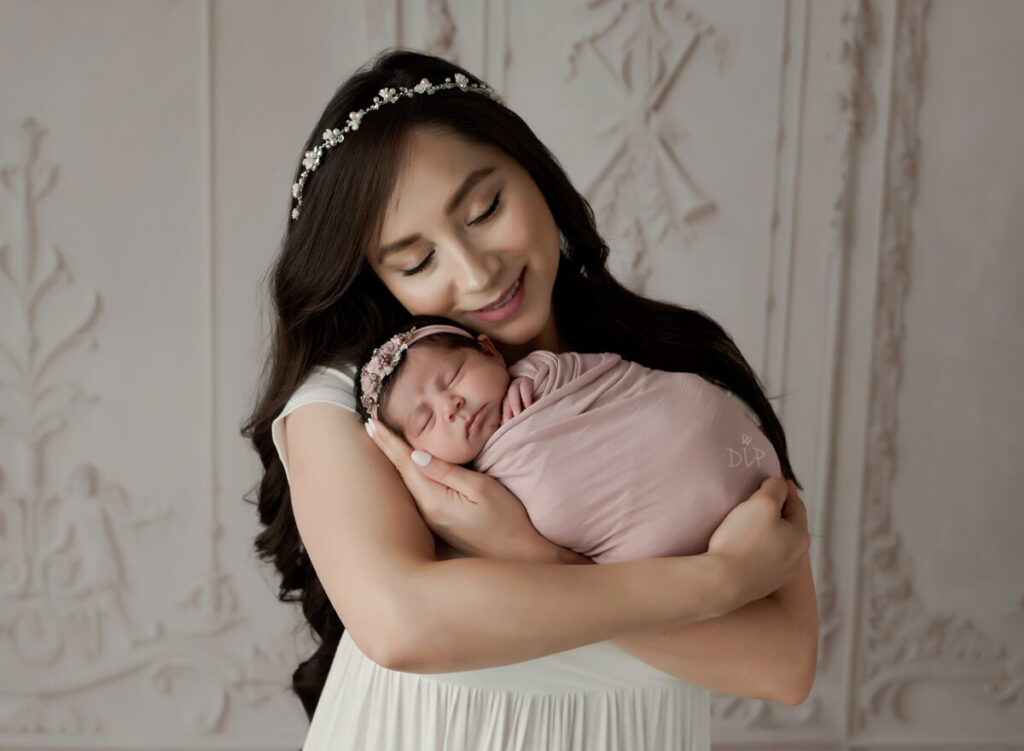 Rest as much as possible
With a new baby in the house, this might not be all that much, but it is important to be relaxed and rejuvenated for your newborn session. If you don't have a nanny or mother's helper, ask a friend or family member to help you care for your baby the night before your session so you can get some rest. During the day, nap when the baby naps.
Wear black
This is a slimming color and is very forgiving. You probably want to wear a post-baby maternity top or gown, preferably one that is tight in the bust but flowing over your belly. The baby will be held over your chest and midsection in most poses, and that will camouflage any problem areas. You can also wear some Spanx to help smooth out your curves and offer some support to your weakened back and abdominals.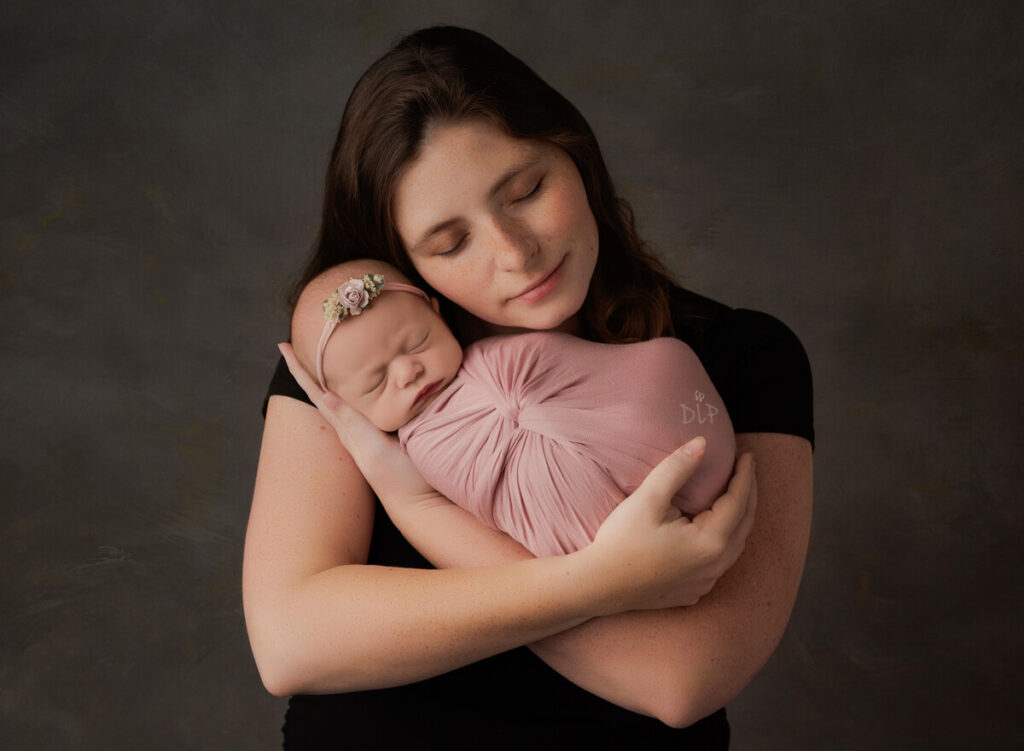 Keep jewelry to a minimum
You don't want to distract from your child's precious newborn face. Less is usually more, but if you have a sentimental piece of jewelry it can enhance the meaning in the portrait for you and your child.
Get a manicure before your session
Your hands will be visible in almost every pose, supporting your child's neck and head. A soft pink or neutral color is a good choice for this session, as is a simple French manicure.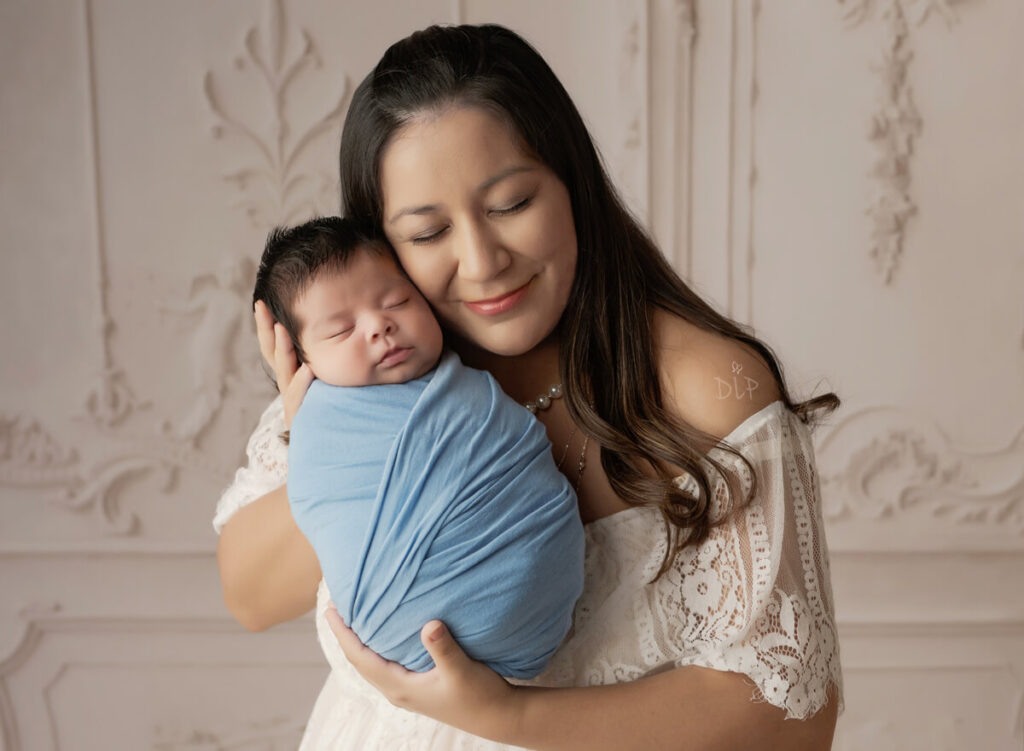 These post-baby tips will help you look and feel beautiful for your newborn portrait session. We are looking forward to meeting your new baby!
Call to reserve your newborn session today.
Dazzling Light Photography | 512.508.9067 | DazzlingLightPhoto.com
[email protected] | Check out our Facebook page!