In today's social media feeds, we are flooded with beautiful images of newborn photography.
Everything from cute poses, colors, baskets, props, angel wings, headbands and bow-ties. While all these are great inspiration for your upcoming newborn session, having the right expectations for your session will help your day run smoothly and ensure the most beautiful images for your individual little one.
1. Go with the flow of the baby.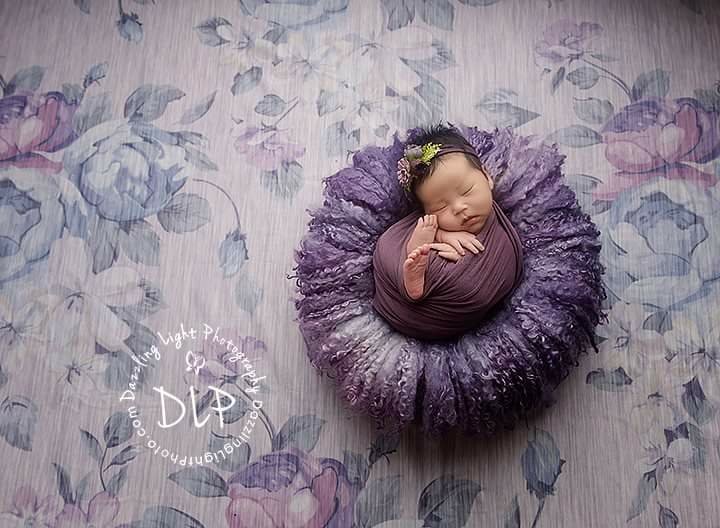 At our studio we try to have baby come in already asleep, however this is not always the case. Whether your baby is awake or asleep, we adjust the flow of the session to go with baby. The newborn session is usually the longest. We take our time, moving slowly, and being patient with baby. The smallest details will take a great image and turn it into a piece of artwork that you will display for years. We take breaks often for feeding, changing and snuggling baby. Parents are invited to sit back, relax and enjoy this experience with their little one.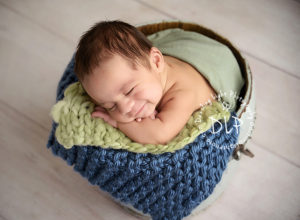 2. No forced poses.
There are endless newborn poses – the froggy (head in hands) pose, baby in a basket or bucket, the list goes on. We encourage parents to have posing ideas, and even setup Pinterest boards for each session for the photographer to communicate ideas to Mom and vice versa. Our goal is to know what poses are top priority, and do our best to capture them. With that in mind, if baby seems uncomfortable or is wide awake for a pose that needs a baby deep asleep for, we will not force the pose. Rest assured you will have many amazing images captured of your little one. We believe in safety first and educate our clients on the poses we do, if they will need additional editing, and how to prepare your baby for them.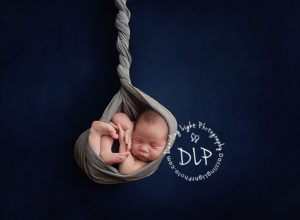 3. We capture the emotion.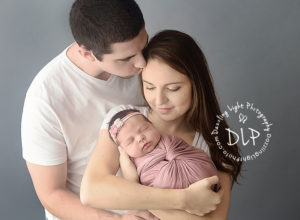 One of the main goals of your newborn session is to capture the emotion you and your family feel during this time. Your family has just grown. You've met this little bundle that you've been waiting so long to meet. All our newborn sessions include parent, sibling, and family poses to capture these emotions. We also capture up close detail images of your baby, including hands, feet, face, lips, hair – it's all going to change in a matter of days. You want to remember everything!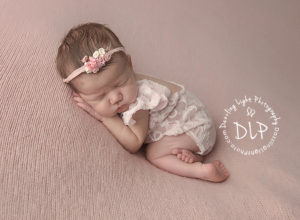 Clients that have their expectations in line for the newborn session experience best session possible. Talk to your photographer today about what poses you are interested in. They will recommend poses for your specific baby, and how to go about achieving them in a safe manner.
Contact us today for your free, no obligation consultation and to enroll in our Keepsake Collections baby program. We look forward to building a lasting relationship and proving beautiful artistic portraiture to display in your home.
If you or someone you know is looking for artistic portraiture, please contact us today for your customized session!