Glad to see you again, loyal blog readers! We're back again with a sitter milestone session featuring the oh-so-charming Evelyn.
We've been lucky enough to photograph Evelyn several times now, thanks to our Keepsake Collections Baby Program. Take a look at how much she's grown in the last few milestones leading up to this sitter session!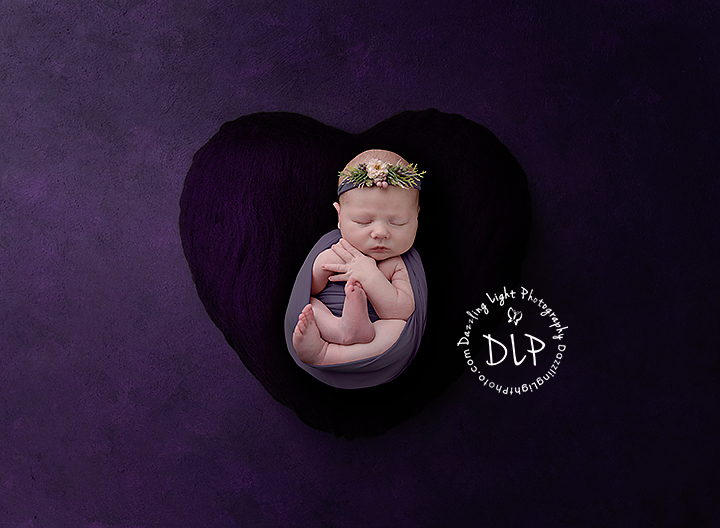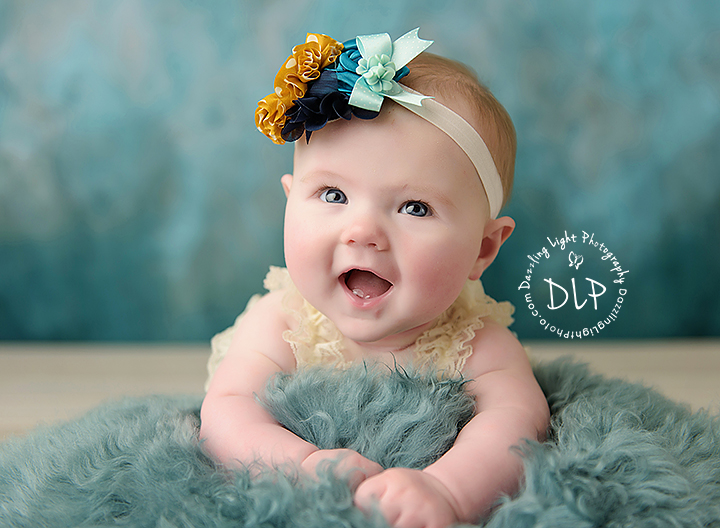 Since our last session, Evelyn has already started sitting on her own and scooting. She's showing her personality and loves laughing. Her momma sure does have her hands full, now.
Speaking of Evelyn's mom, she did a fabulous job prepping for this sitter milestone session. She's practically a pro at this by now! She told us to get creative and have a fall set with burgundy and mustard. I think we succeeded in wowing her!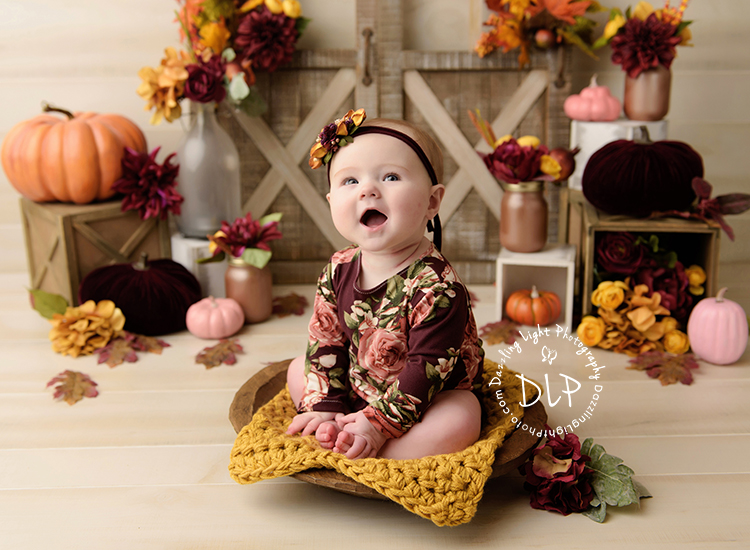 We love when clients give us a few ideas, then trust us to let our creativity flow. It really makes for some amazing sets and portraits of your little ones.
Anyway, let's get straight to it. Check out pictures of little Evelyn below: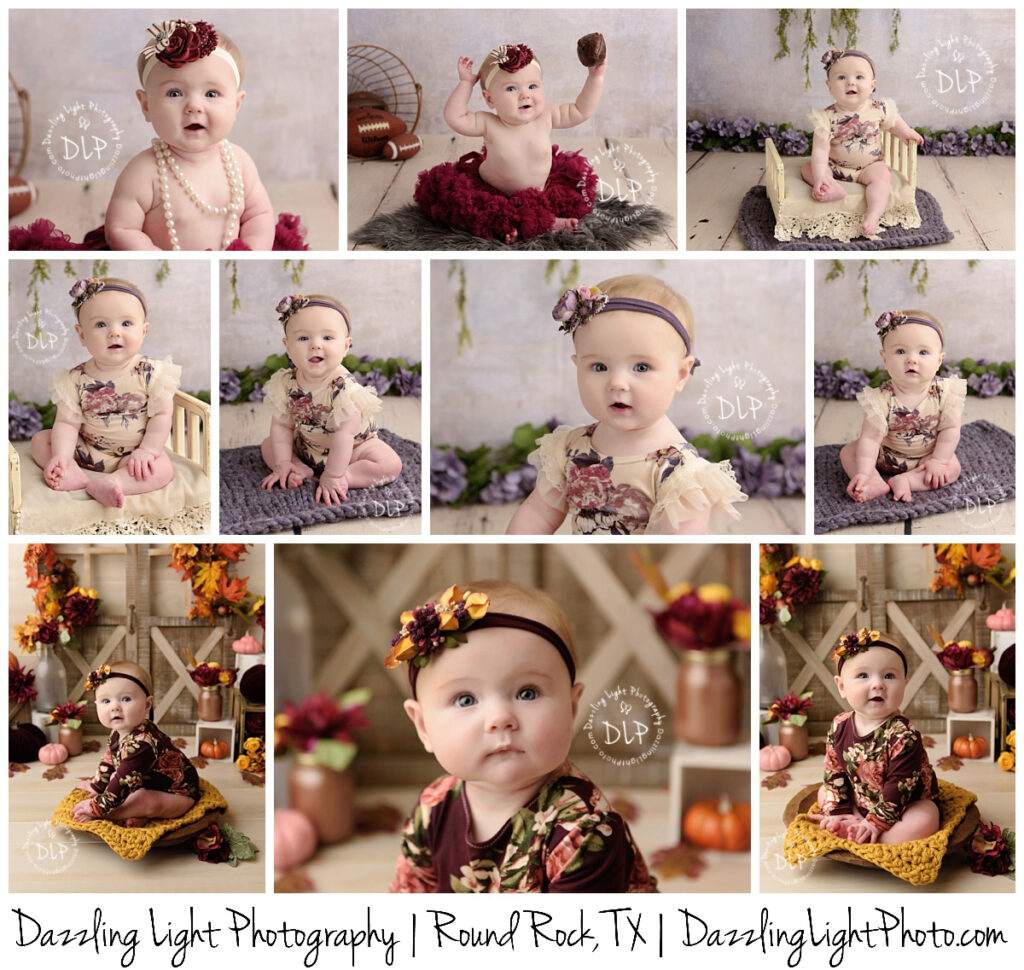 We can't wait to see Evelyn back to smash some cake for her 12 month session. Thanks to mom and dad for bringing this cutie in!
Want to learn more about our milestone sessions? Check out all the details here.
If you or someone you know is looking for artistic newborn or children's photography, please contact us today for your customized session!
Dazzling Light Photography | 512.508.9067 | DazzlingLightPhoto.com
[email protected] | Check out our Facebook page!