Welcome back lovely readers. Today we have a special story to share about the Batiste family and their rainbow maternity session.
I met Morgan and Trevin earlier this spring when they were expecting their rainbow baby, Ezekiel. They were the recipients of our Rainbow Baby Nominations, and we are so thankful to share their story and gift them a rainbow maternity session.
For those unfamiliar with the term, a rainbow baby is one that is born after a miscarriage, stillbirth or any type of infant loss. Approximately 1 in 4 women experience loss, and for a long time these tragedies were not spoken of. We are trying to change that stigma, bring awareness and surround these families with love. We want them to know they're not alone.
Morgan & Trevin lost their sweet Bailey before getting pregnant with rainbow baby Ezekiel. We wanted to make sure to celebrate with a rainbow maternity session. Enjoy a sneak from their session: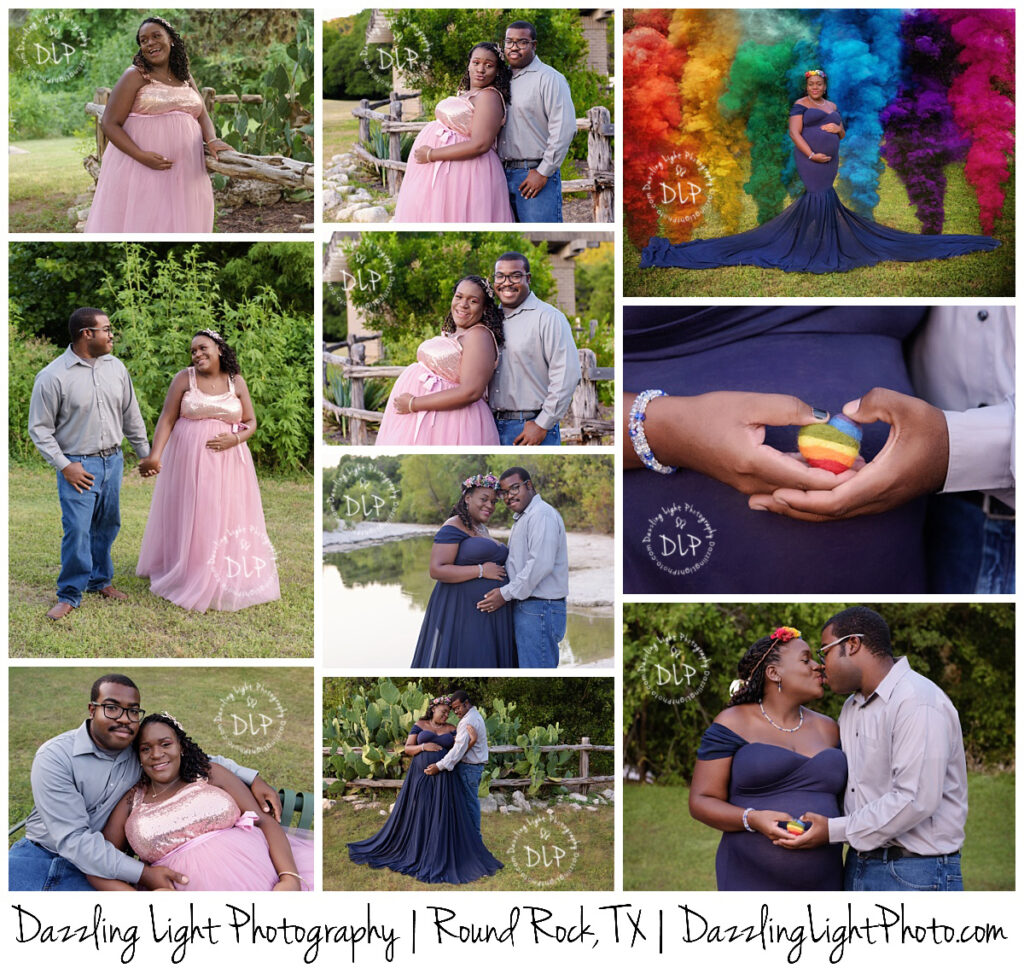 Here is a post from Morgan one month after the loss of Bailey:
" Today makes a month since our life changed forever.
-Today makes a month to a day we will never forget.
-Today makes a month since we embarked on the hardest journey we have had to face thus far.
-Today makes a month that you became our greatest what if.
-Today makes a month since we learned your sweet little heart stopped beating.
-Today makes a month since we realized we wouldn't be able to hold you in our arms.
-Today makes a month since I went from an expectant mother to a mom in an instant.
-Today makes a month since I became 1 in 4.
-Today is the day I break my silence.
Too many woman go through this unimaginable pain alone.
They hold in all the feelings of guilt, doubt, confusion, loneliness, and sometimes embarrassment. There are so many of us suffering in silence. People don't understand the hurt and pain we feel. Because it often goes unspoken people don't know how to respond, don't know what to say. I know I can't change the world but if I can use my painful experience to educate my personal community then I feel like there is some bright light to this.
If I can just help one other person (rather a mom suffering or a supporting family member) then it makes it worth it. I'm not sharing my story to gain pity or attention. I'm sharing because I wouldn't have been able to even get to where I am if it wasn't for all the women who shared their stories, their experiences , and their tears with me. I am sharing my story to let other women know they aren't alone. This is my story. These are my scars."
Thank you to Morgan and Trevin for sharing this experience with us, and allowing us to capture this special time. We are happy to report baby Ezekiel is here and doing wonderful.
If you or someone you know is expecting a rainbow baby, we invite you to nominate them and share the story HERE.
Dazzling Light Photography | 512.508.9067 | DazzlingLightPhoto.com
[email protected] | Check out our Facebook page!