Hello again readers! Today we're talking about baby milestones in depth – when we shoot your session and what to be looking for and working on before scheduling your session with us.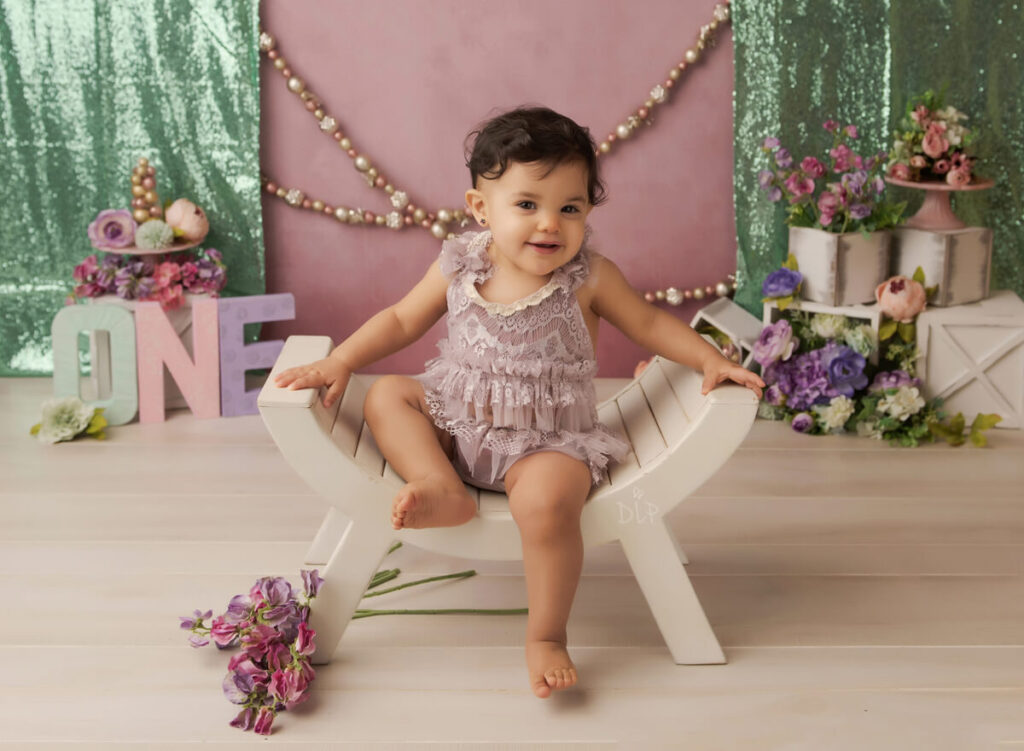 While there are tons of events that coincide with each baby milestone, we'll be focusing on things that pertain to your session and having baby photographed at these ages.
The Lifting Head Baby Milestone Session
Usually 3-5 Months
Depending on your baby's development, we usually see clients between 3-5 months. Tummy time is the important thing to practice with your little one during this time. Some things to look for in this milestone are:
– Raises head and chest when lying on stomach – can hold for a good period of time. This is the most important for portraits
– Supports their upper body with arms when lying on stomach. We refer to this as the tripod or triangle lift.
– Smiles at the sound of your voice.
– Begins to babble.
– Begins to imitate some sounds.
– Turns head toward direction of sound.
– Begins to develop a social smile.
– Imitates some movements and facial expressions.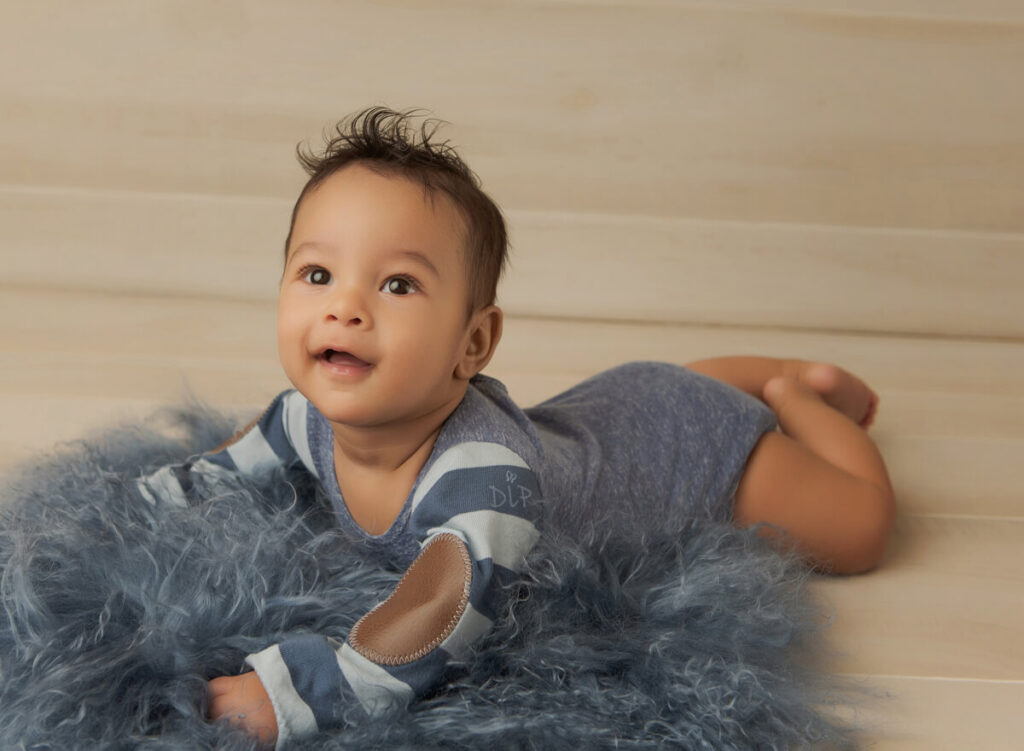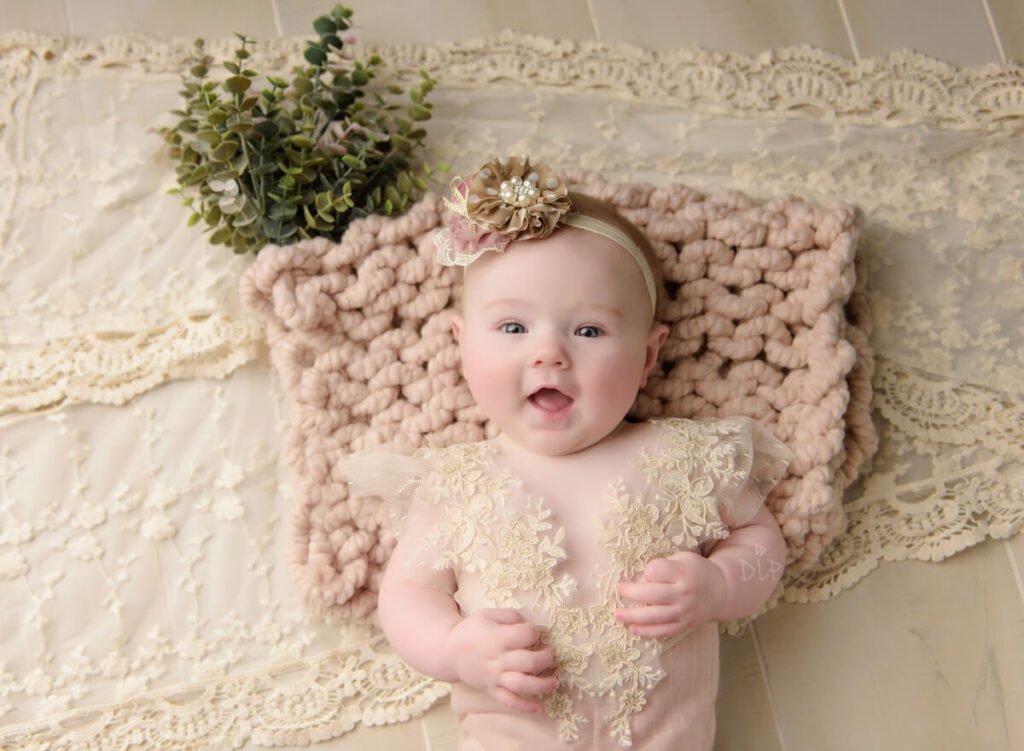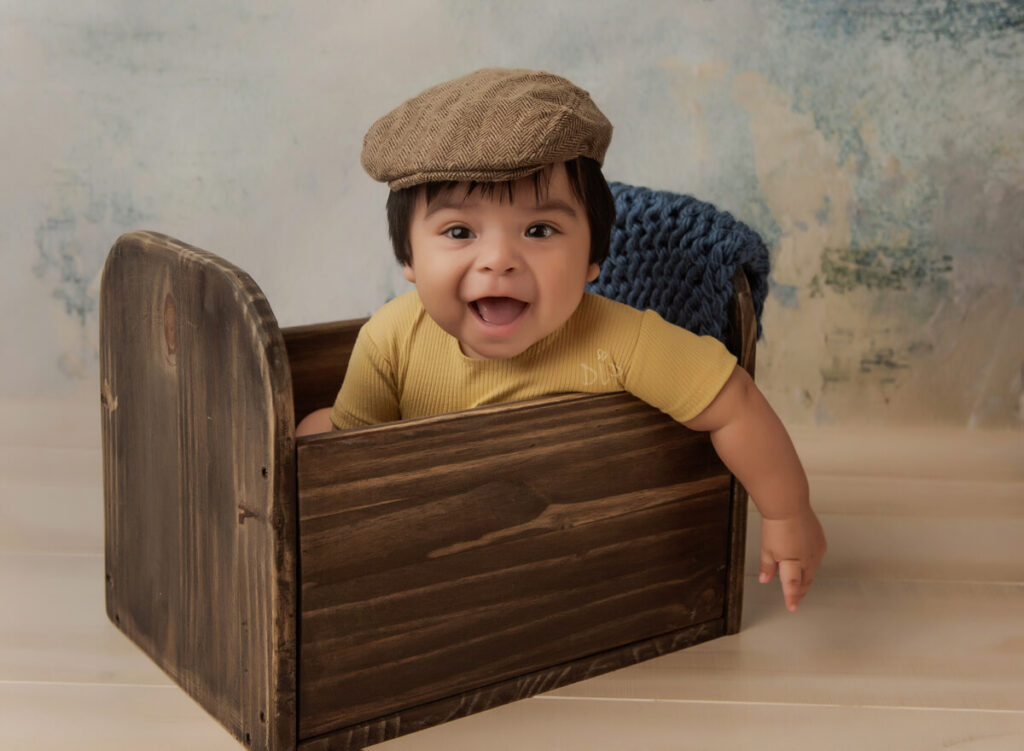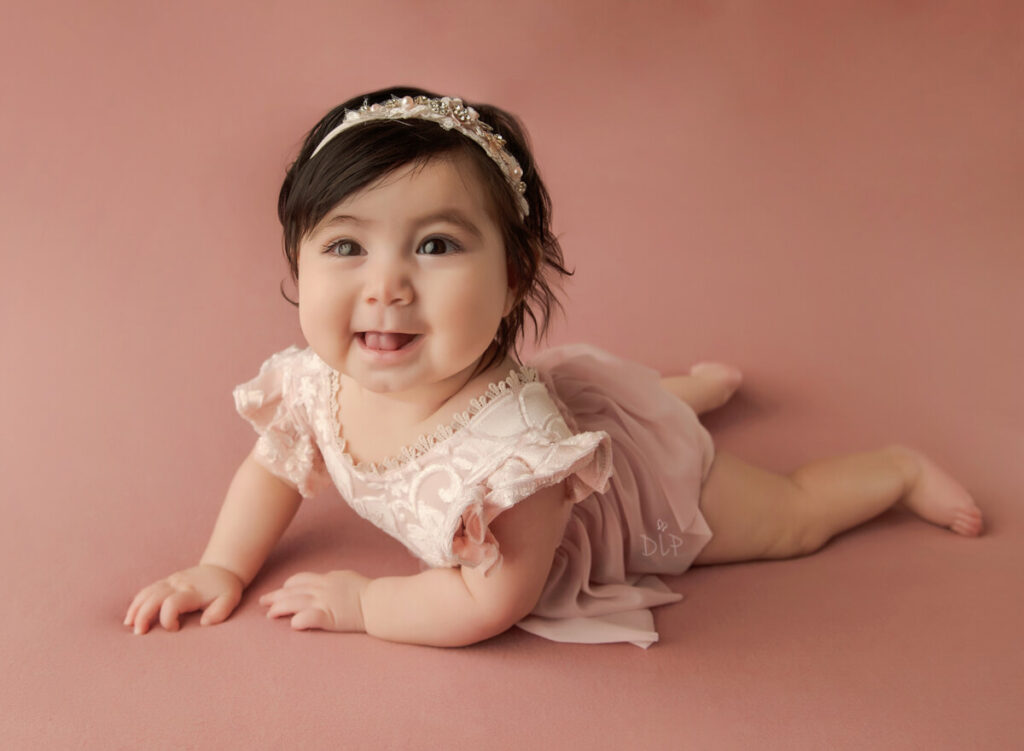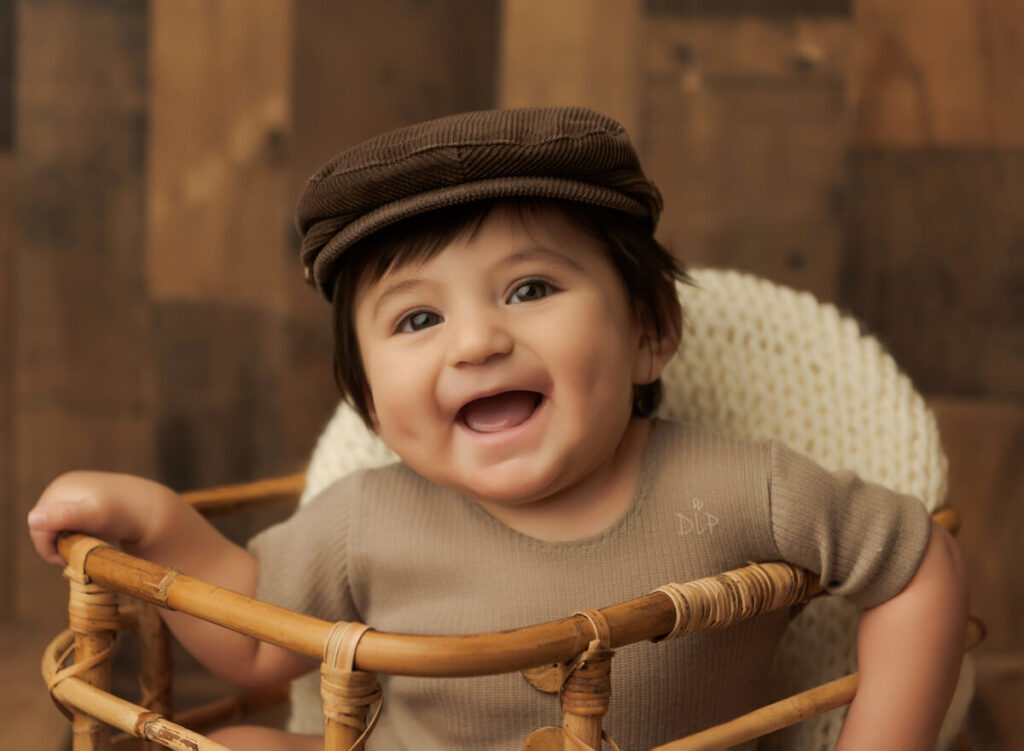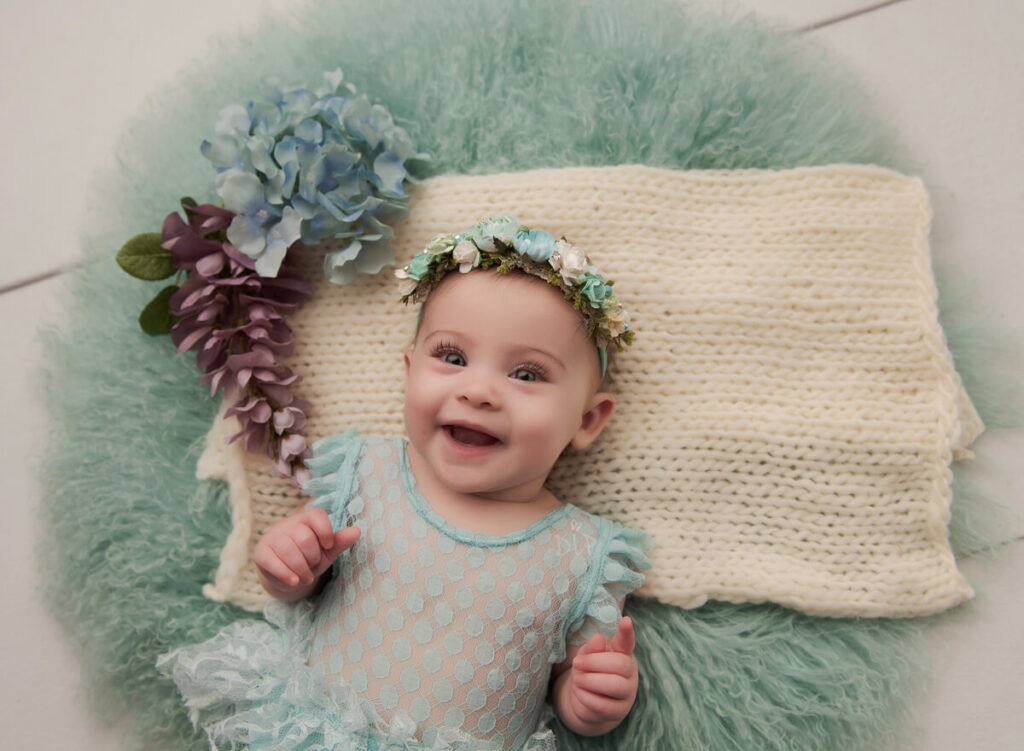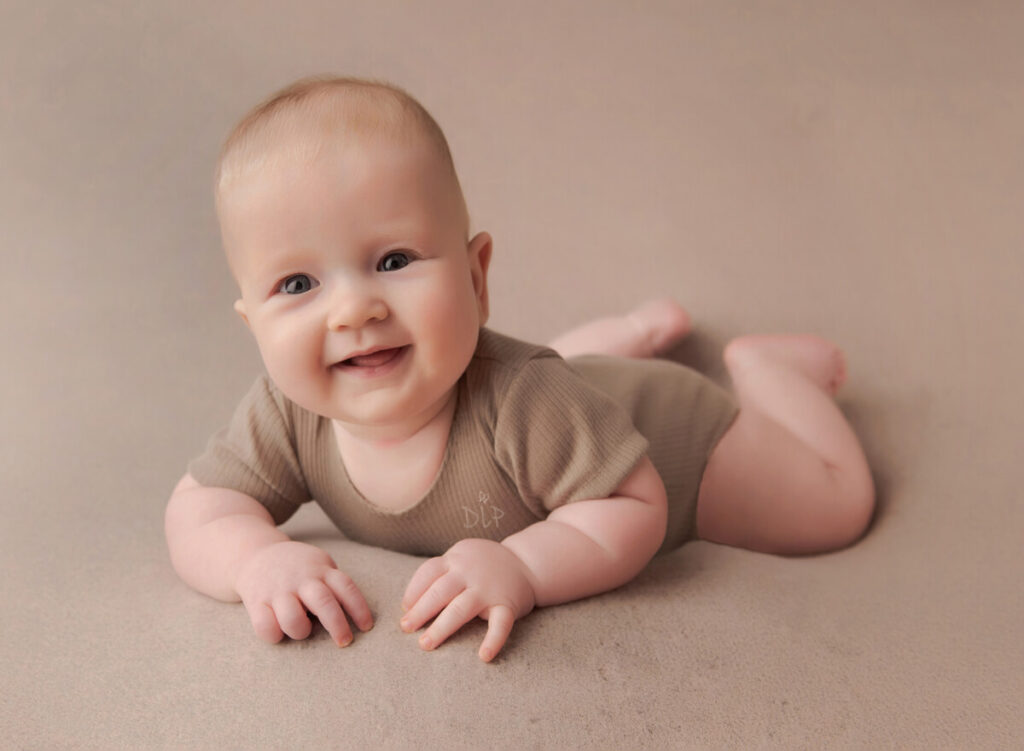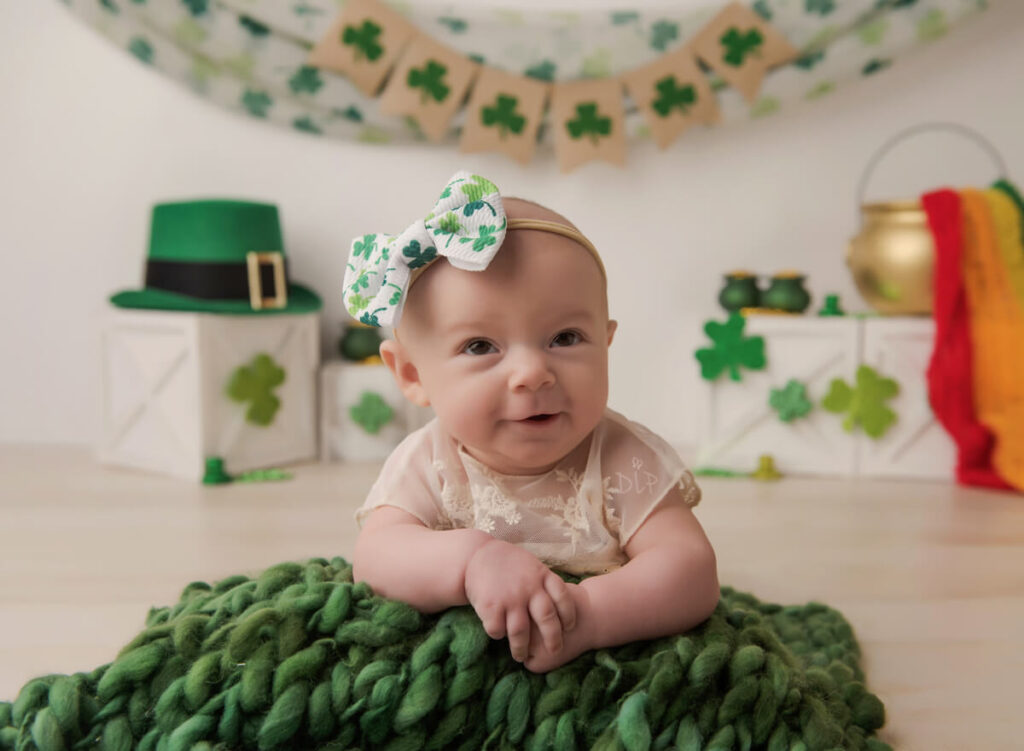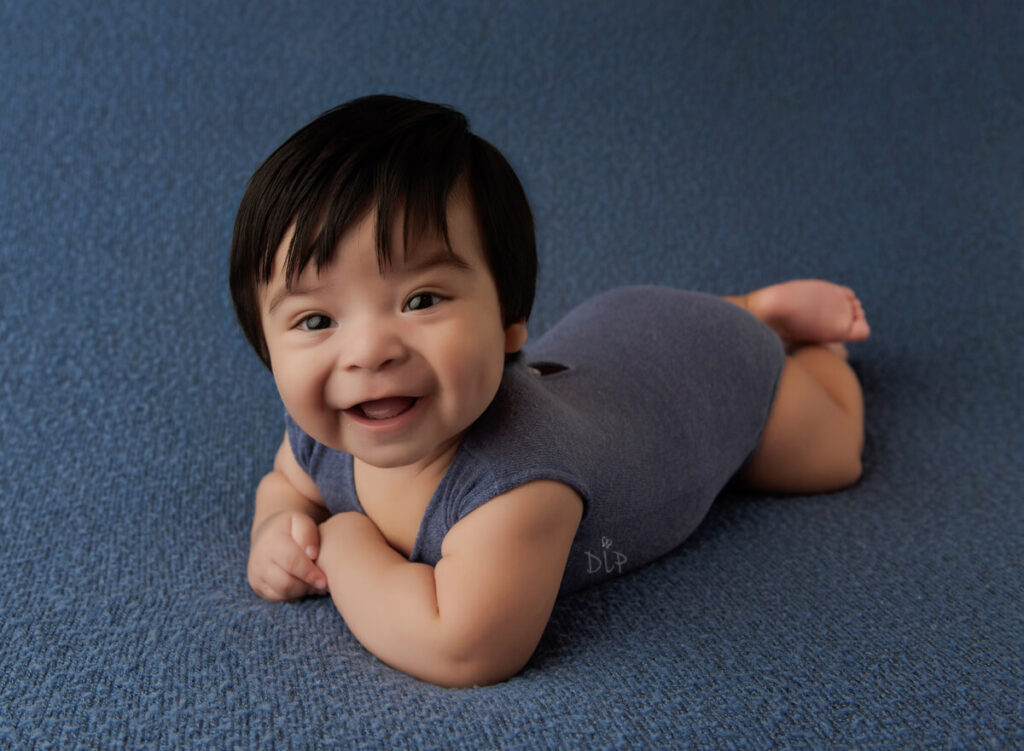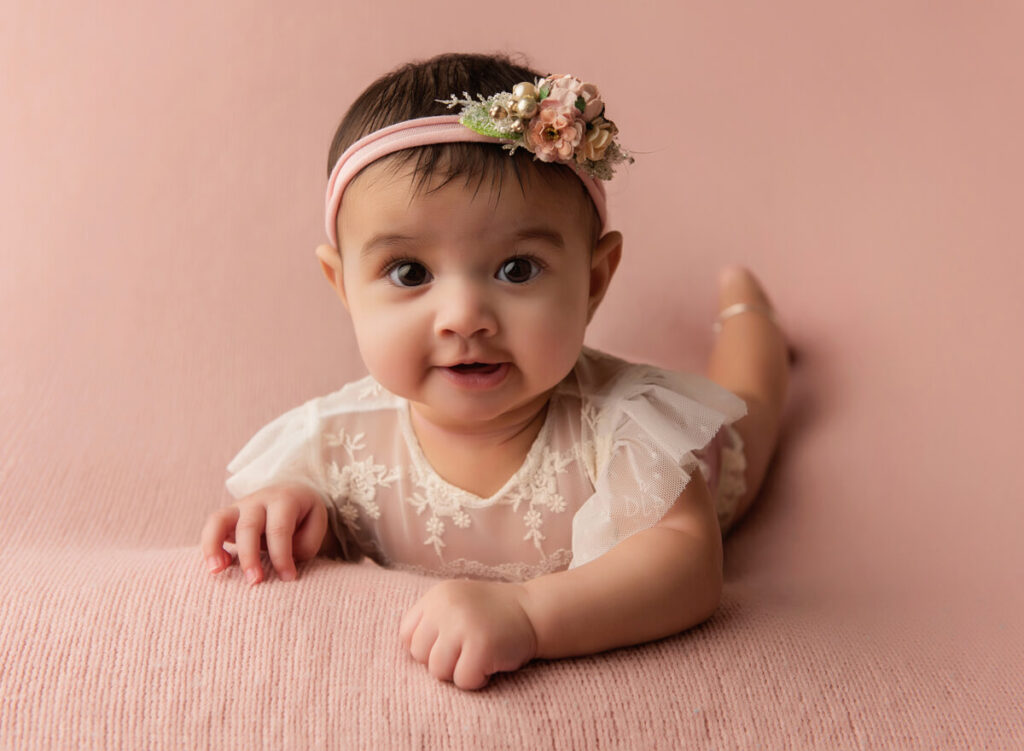 The Sitter Baby Milestone Session
Usually 6-8 Months
When thinking about the Sitter Milestone, the biggest thing is that baby is sitting on their own safely. Babies tend to be top heavy and if their back is not strong enough yet, they'll topple over very fast. We'd rather wait a few weeks and have baby be stronger to be safe. Here are a few more things to look for developmentally wise in regards to the Sitting Session Milestones:
– Begins to sit without support for a few minutes at a time – this is the most important for this baby milestone.
– Responds to sounds by making sounds.
– Responds to own name.
– Makes sounds to show joy and displeasure.
– Shows curiosity about things and tries to get things that are out of reach.
– Begins to pass things from one hand to the other.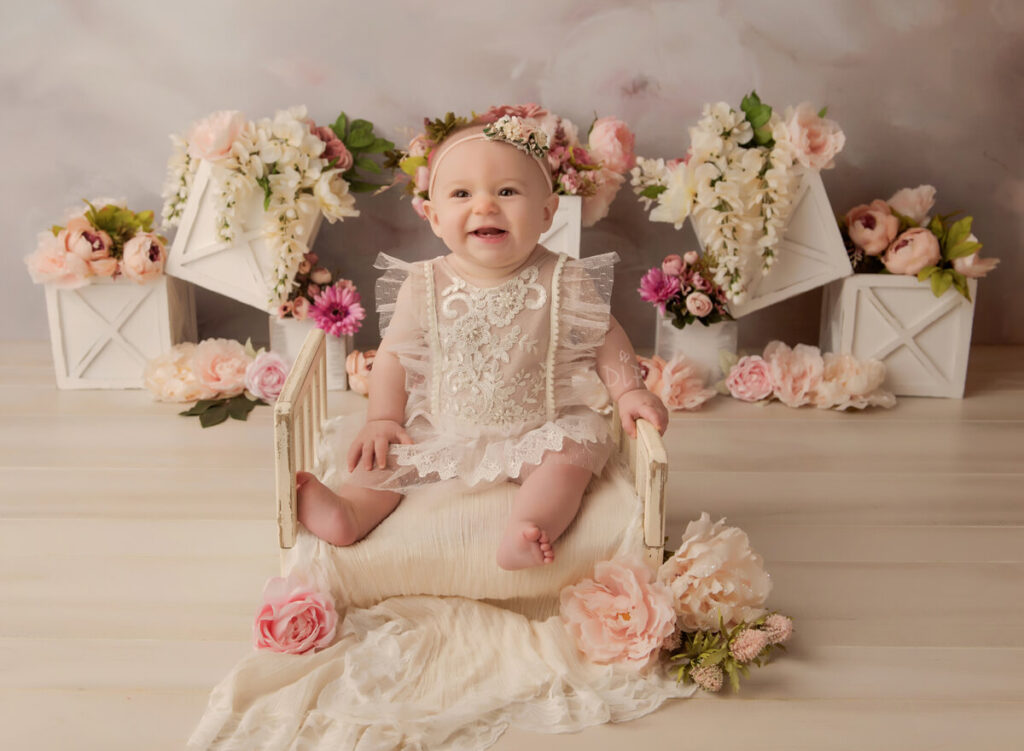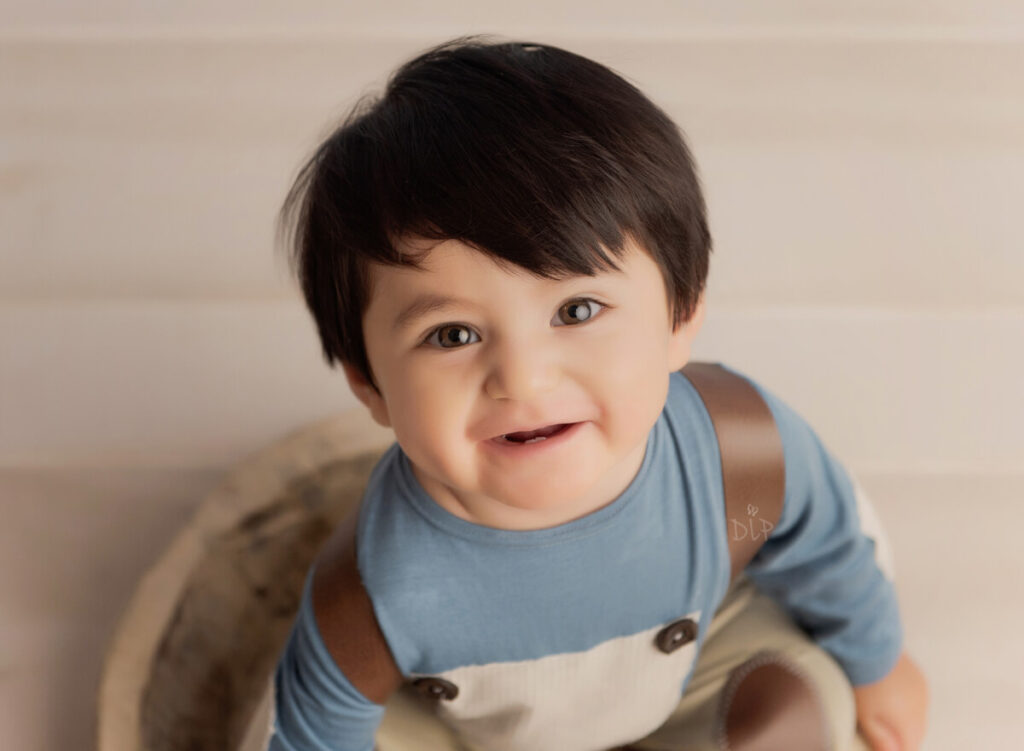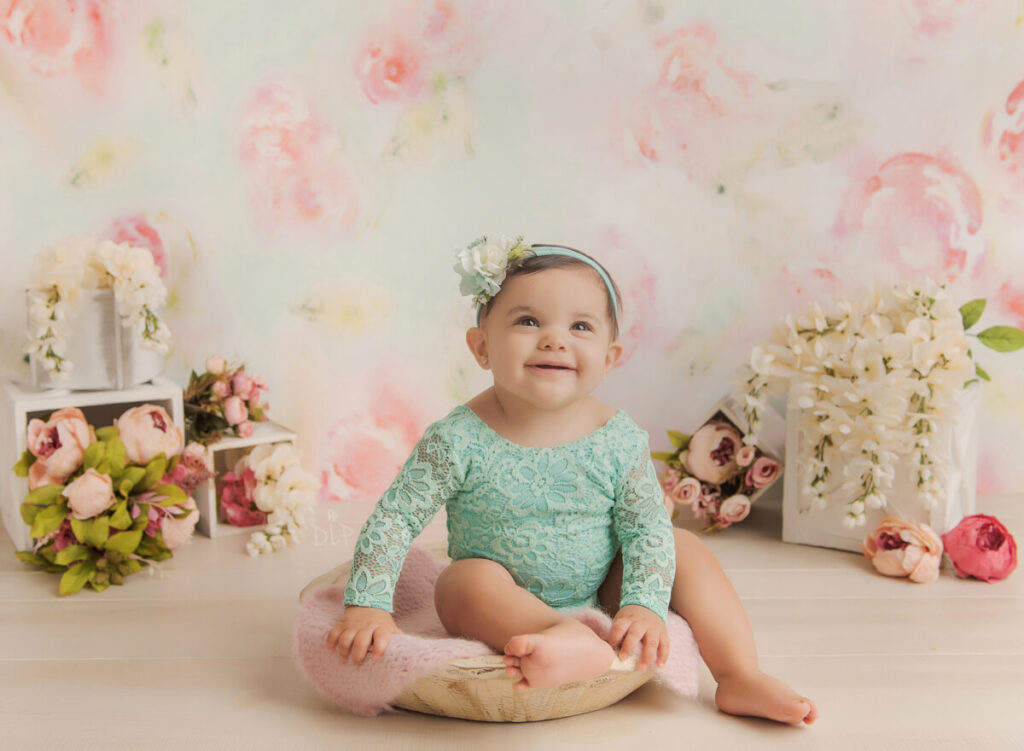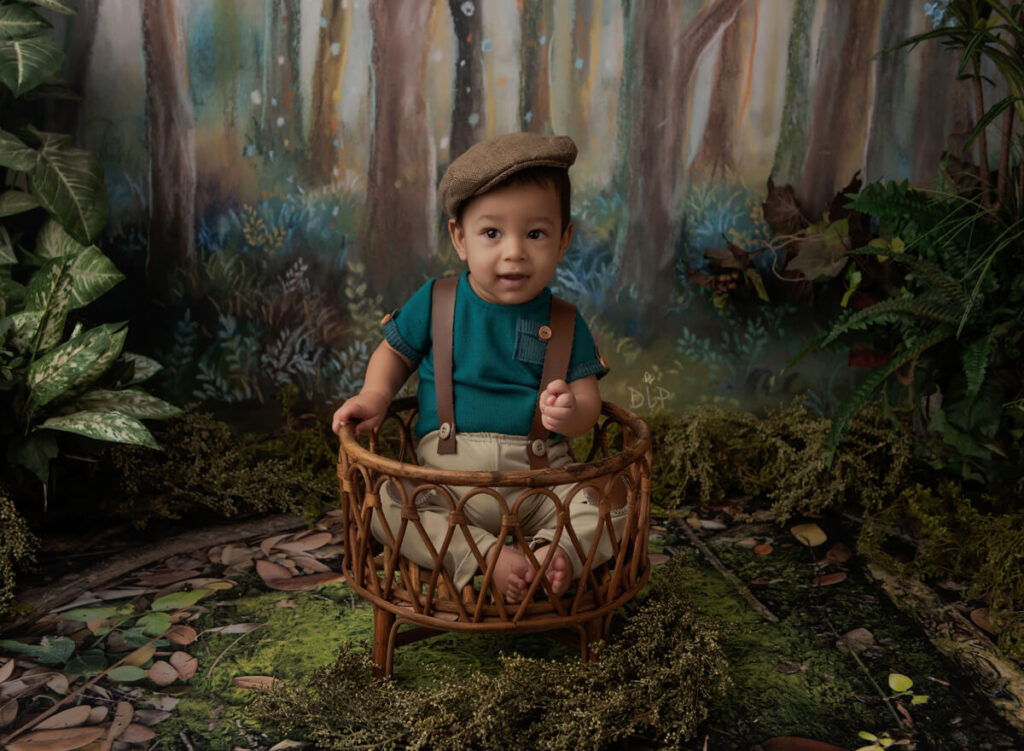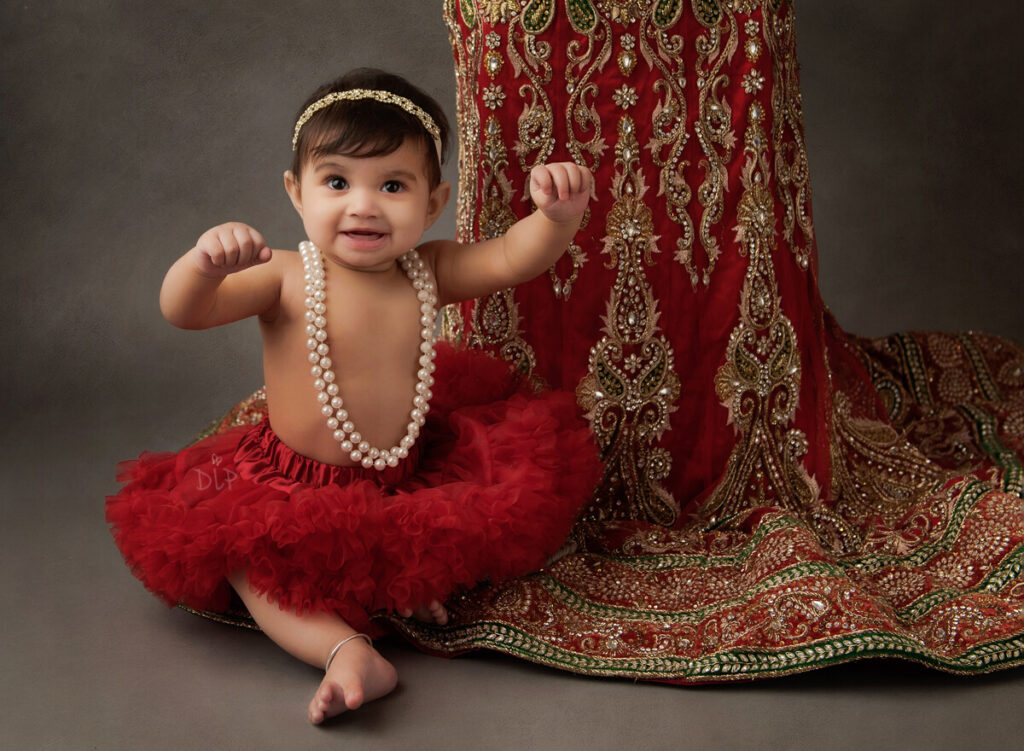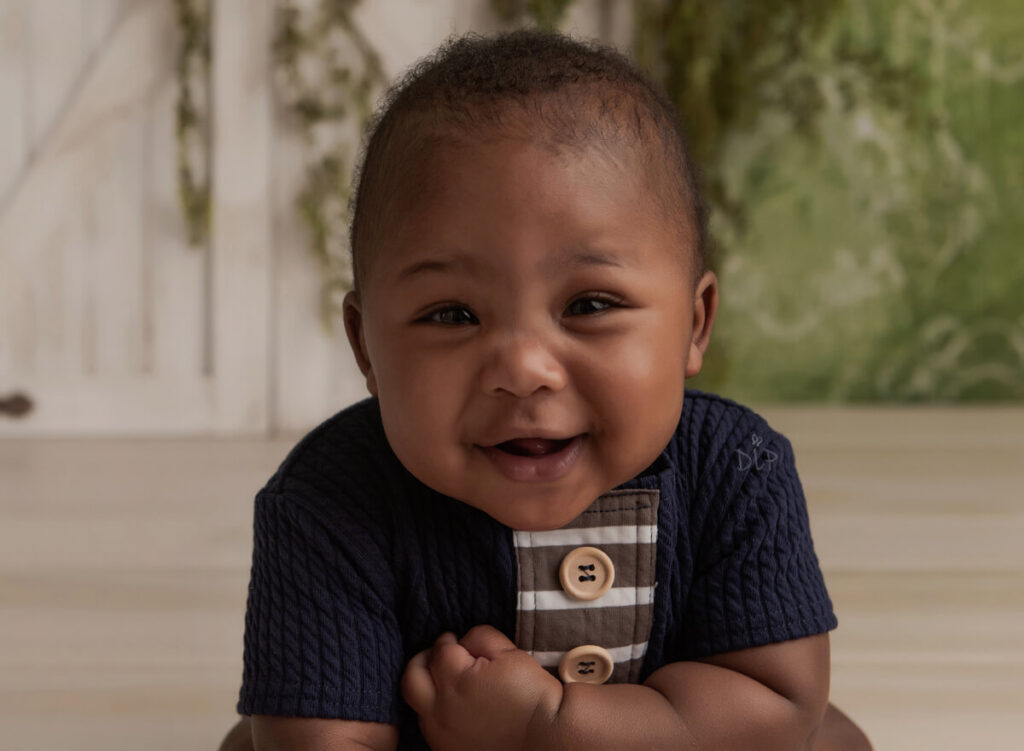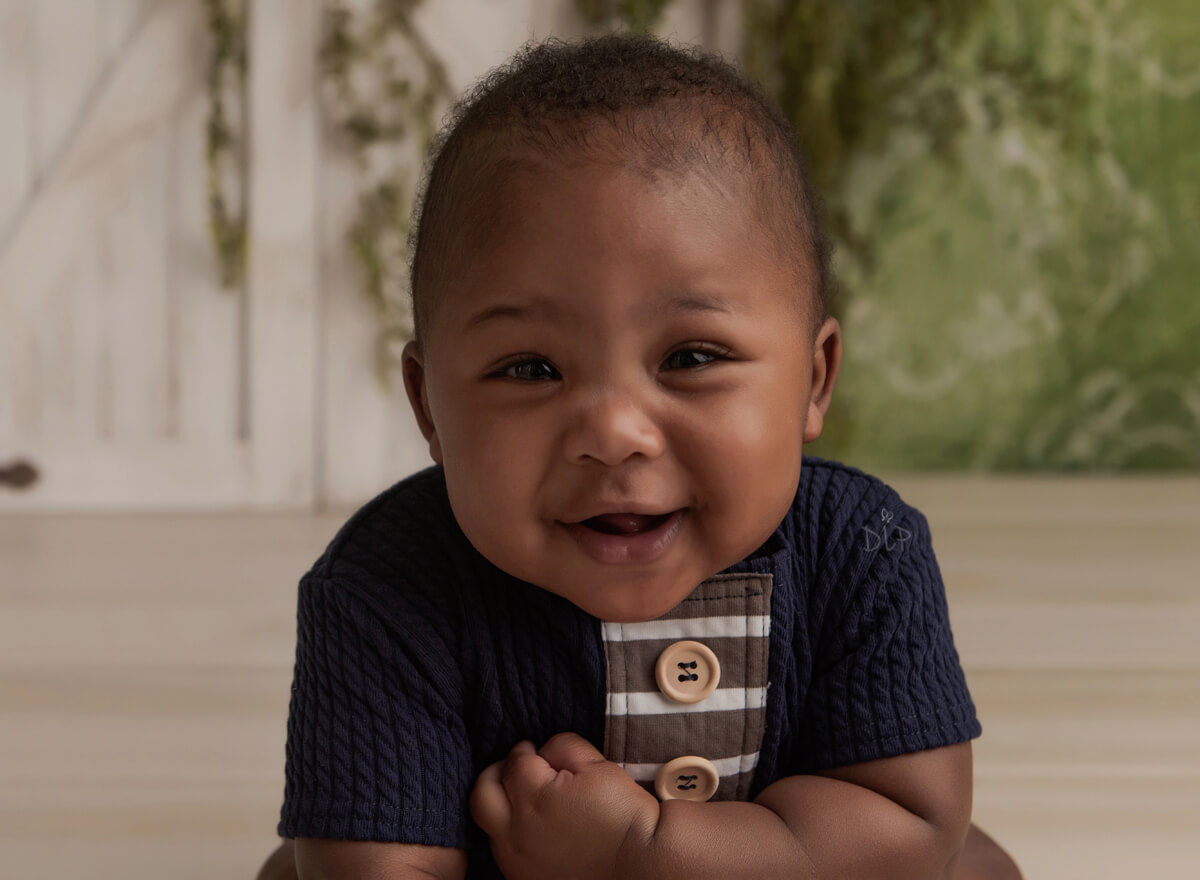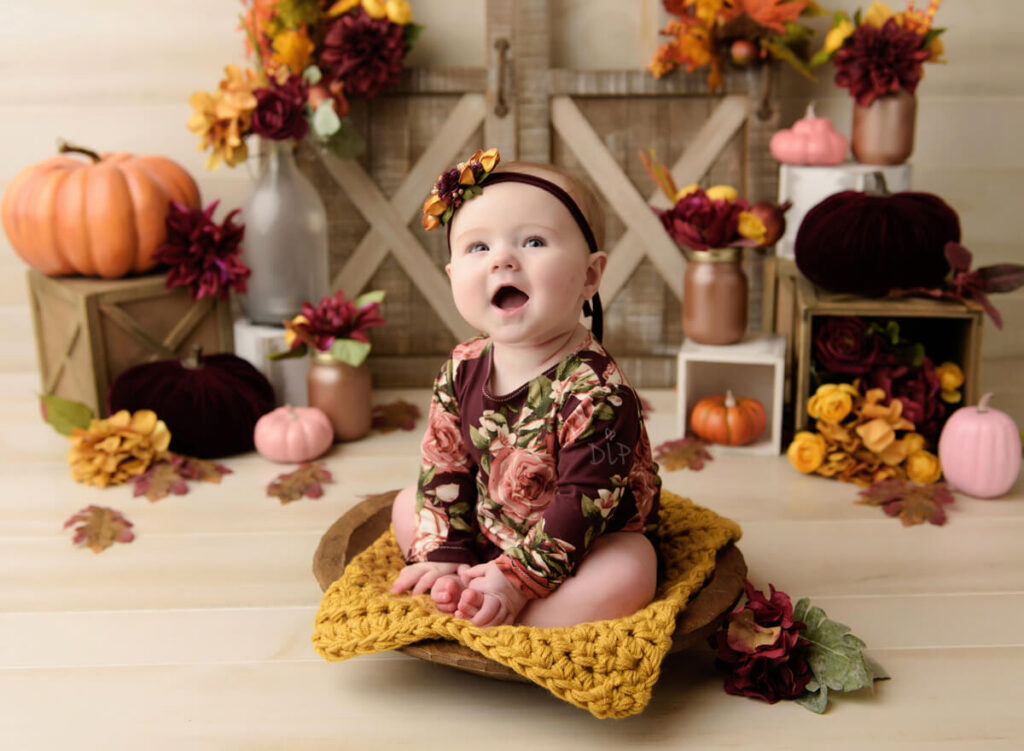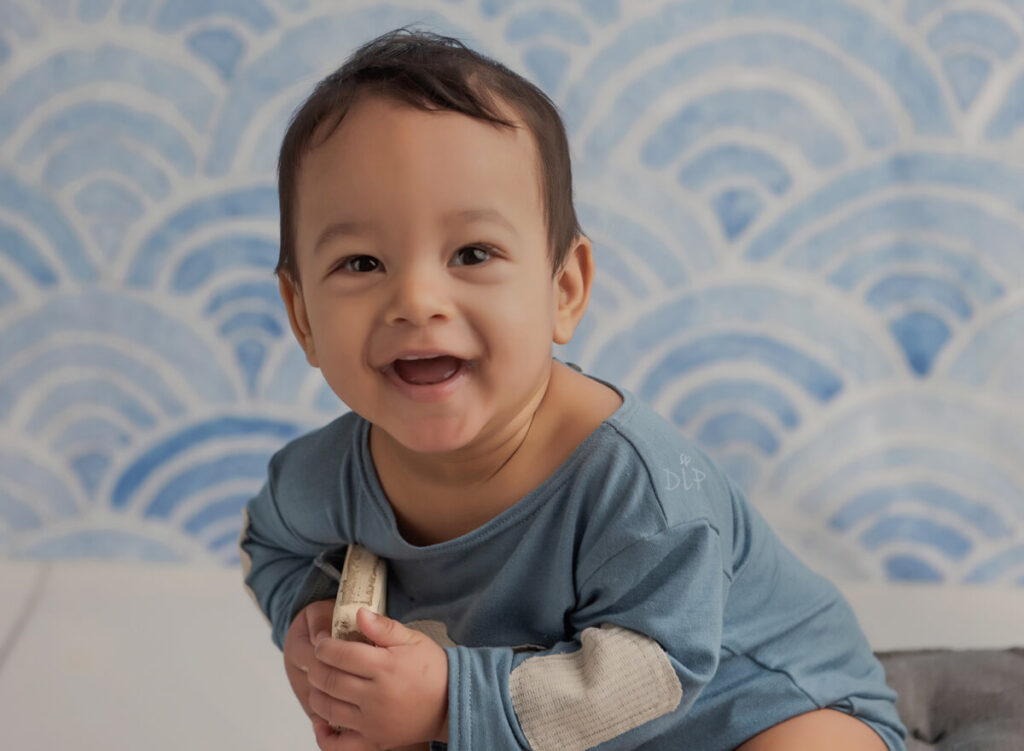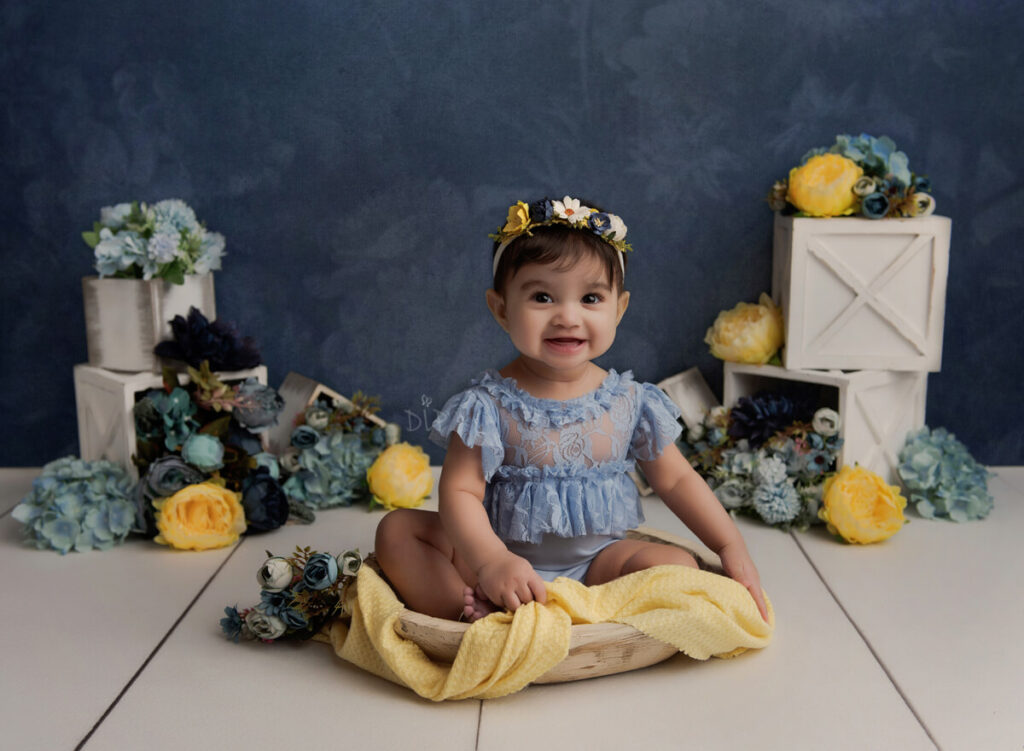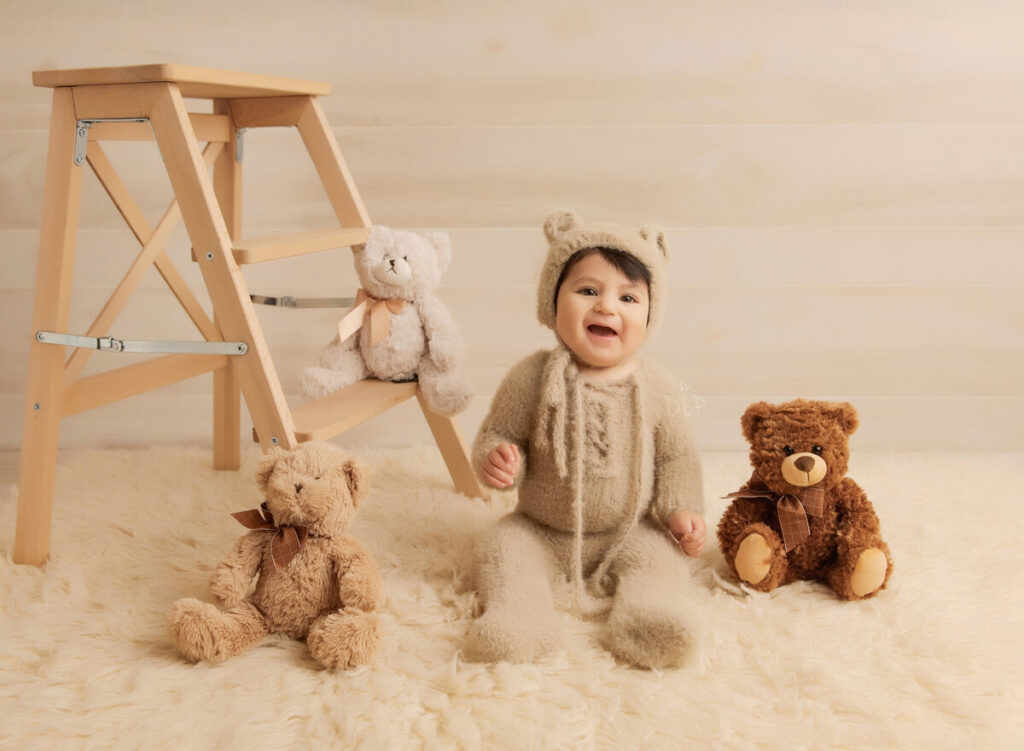 The Standing/Walking Baby Milestone Session
Usually 10-13 Months
This session is usually centered on baby's birthday as well as the milestone of standing or walking. If parents are adding a cake smash and birthday invites, we suggest having this session between 10 and 11 months so we can have all products back to you in time for the party. The most important thing we capture here is baby standing in a few shots, either on their own or holding onto a small chair or prop. Here are a few more things to look for developmentally wise in regards to the 1 Year Milestones:
– Gets to a sitting position without help.
– Pulls up to stand, walks holding on to furniture ("cruising") – this is the most important for portraits.
– May take a few steps without holding on.
– May stand alone.
– Plays games such as "peek-a-boo" and "pat-a-cake".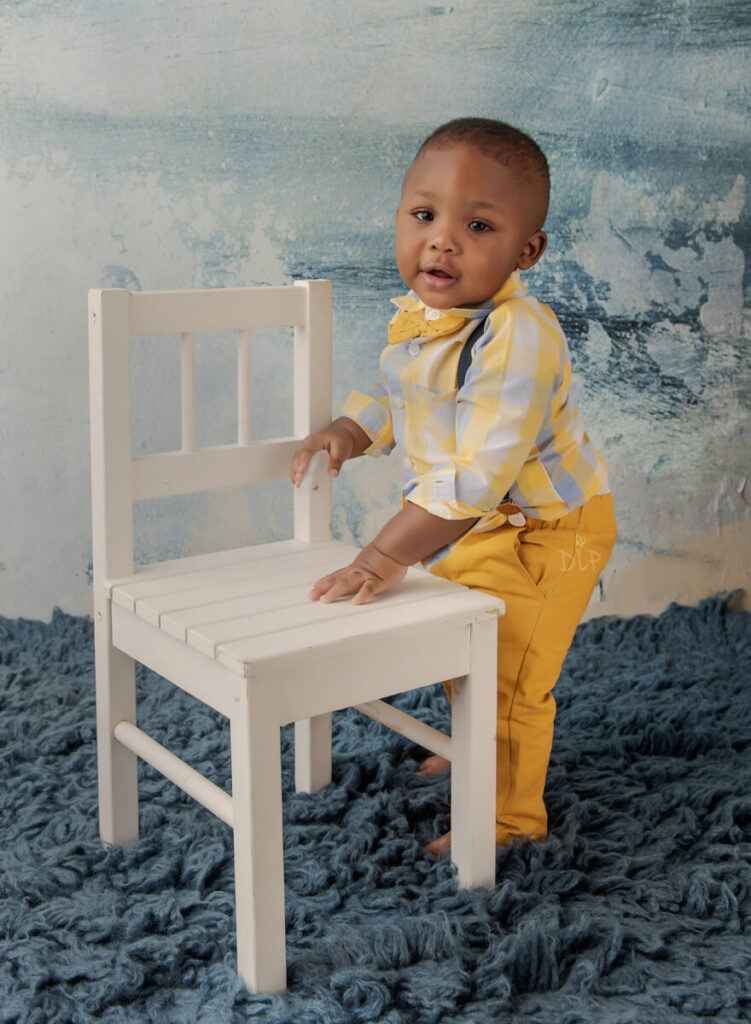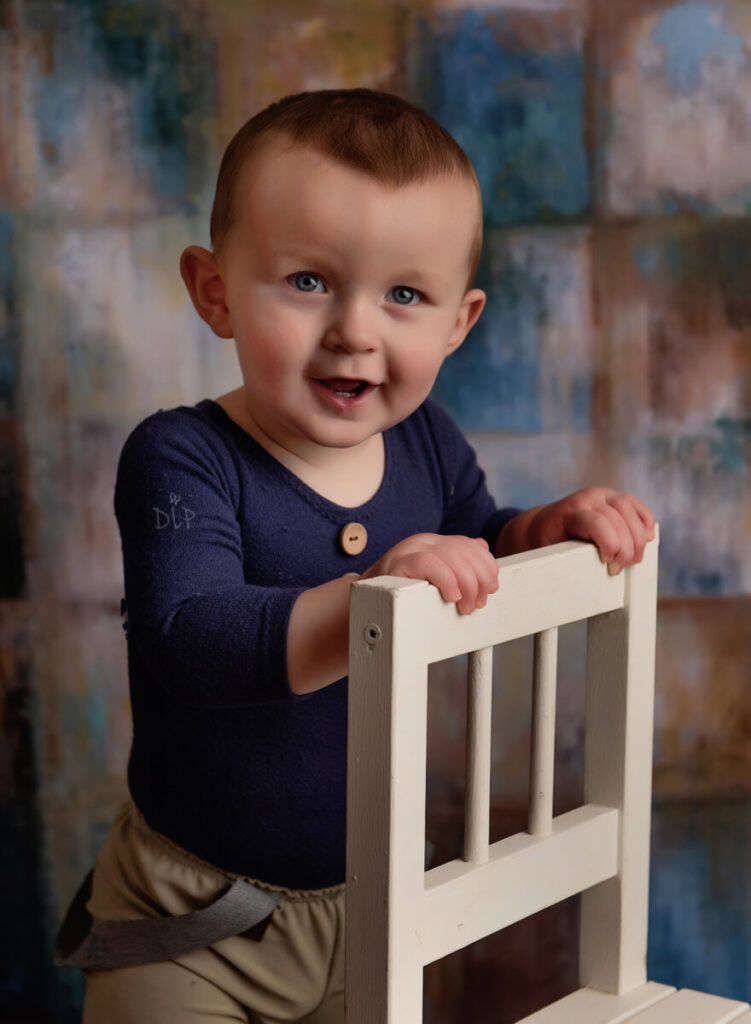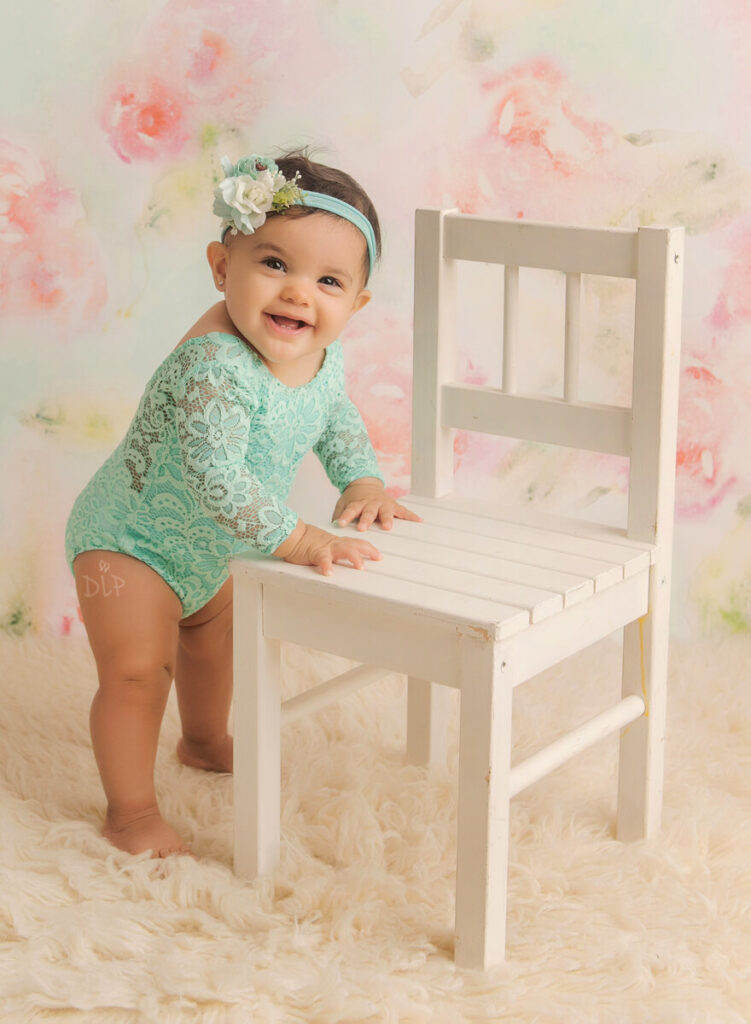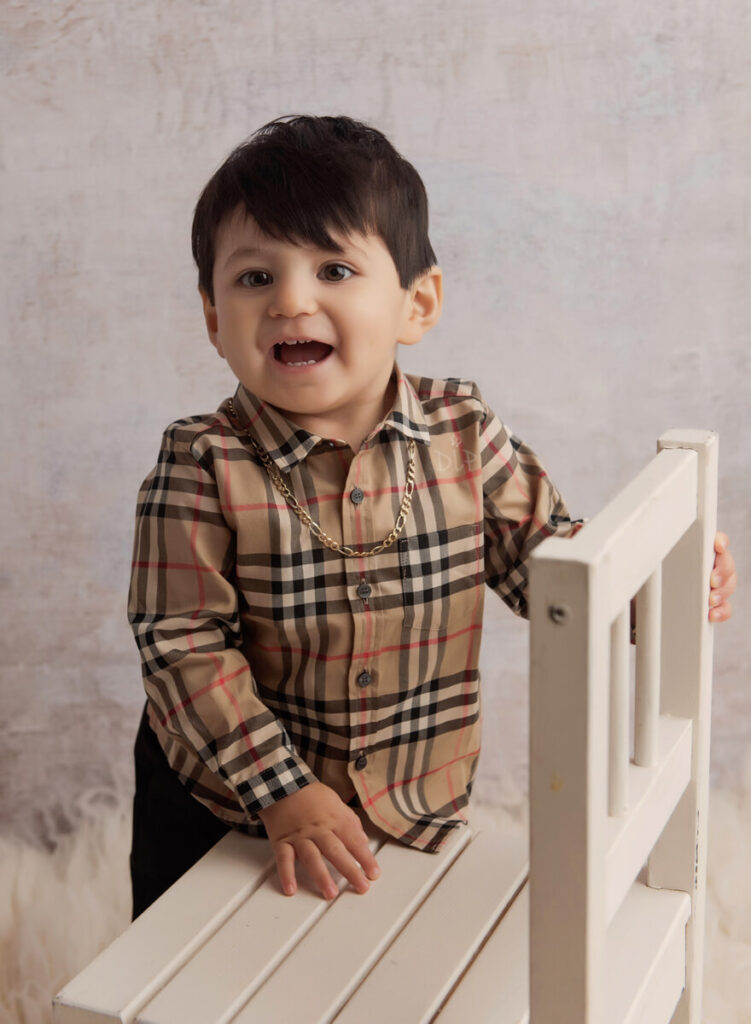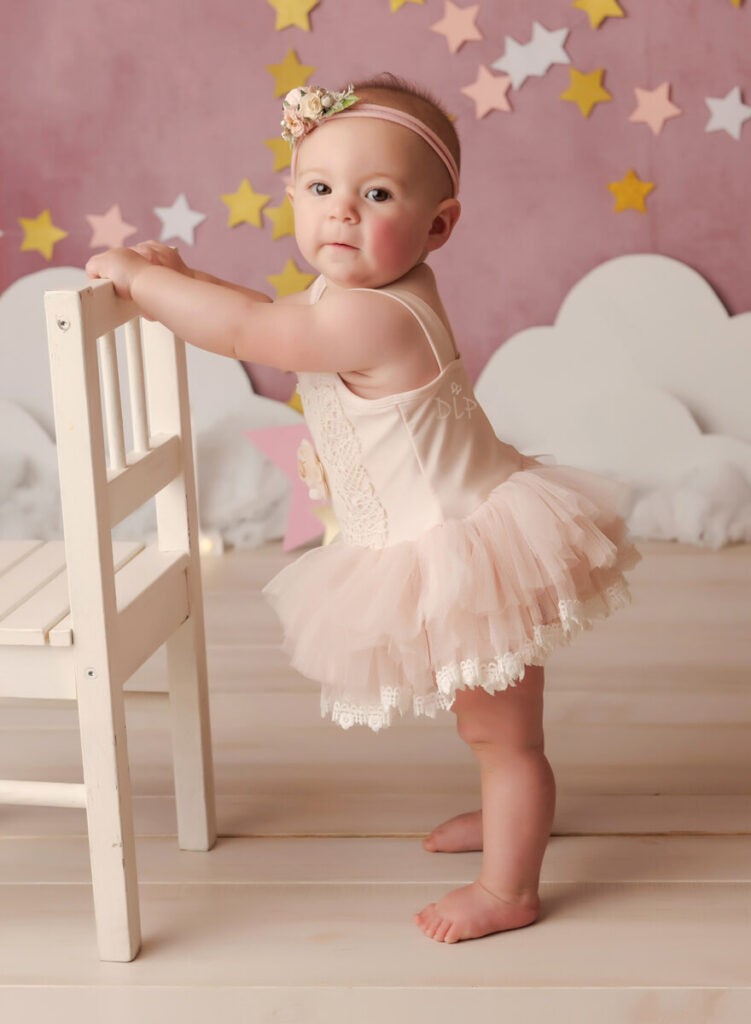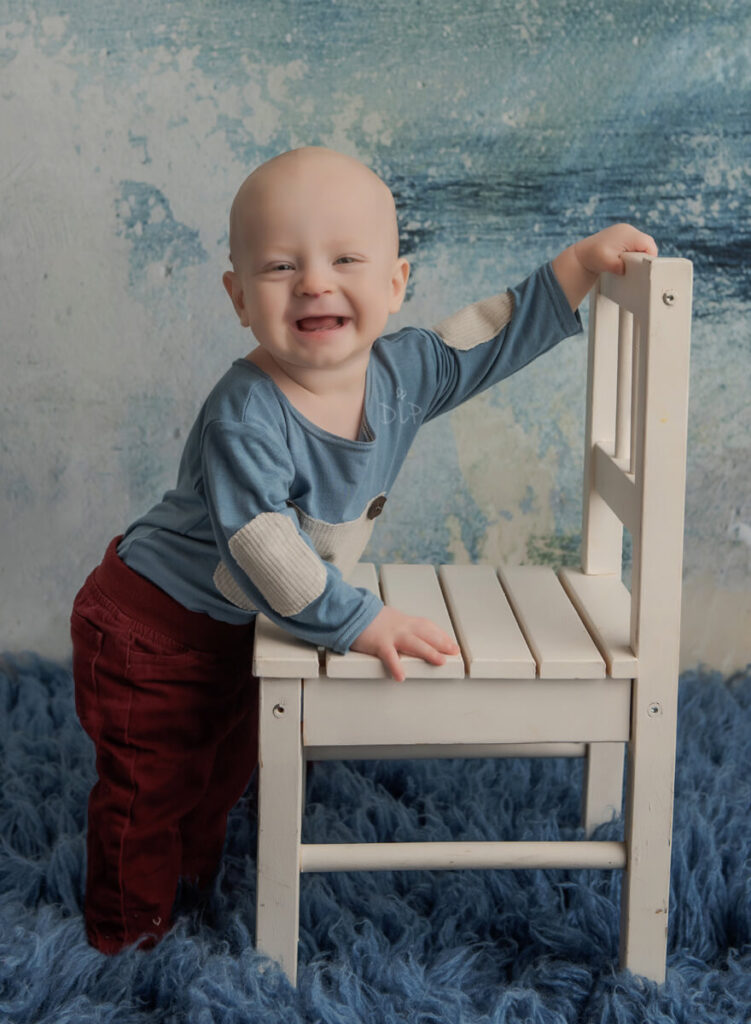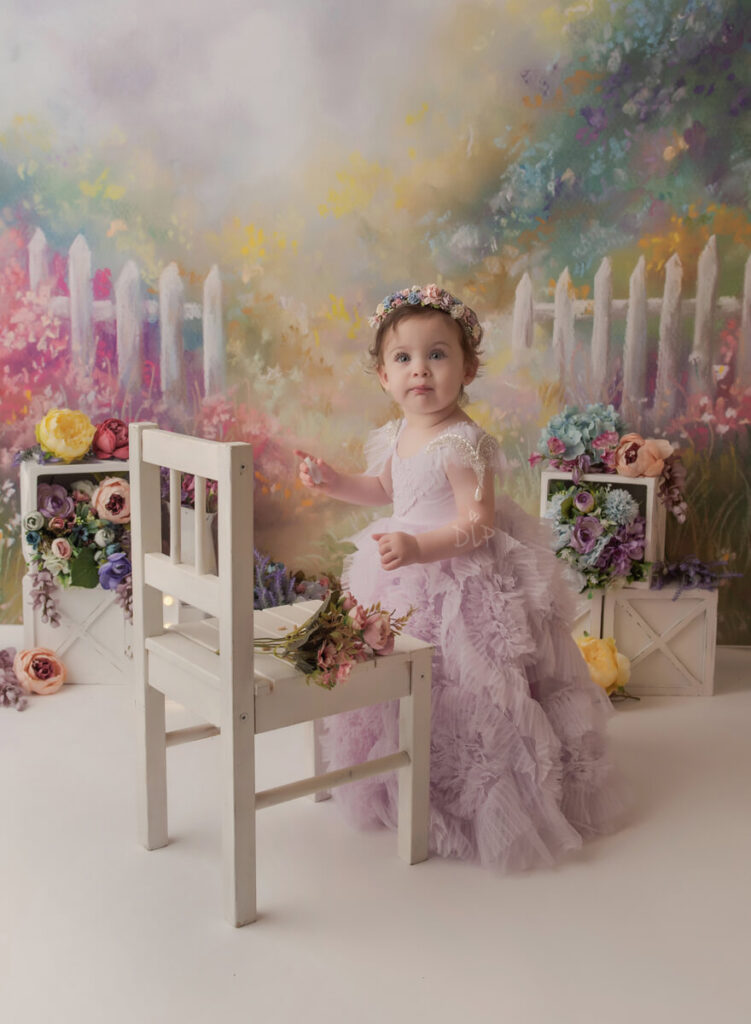 We also capture baby's birthday at this session, with both cake smashes and "big boy/girl" sets. These are great for adding to party invites, thank you cards and infographics for baby's one year milestone.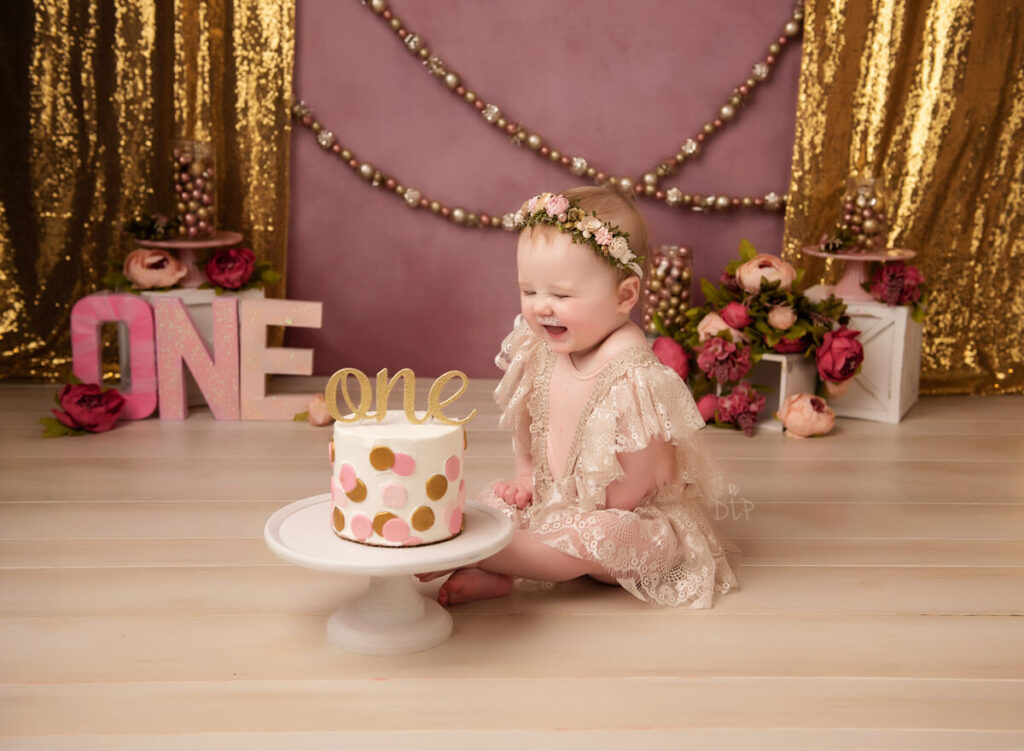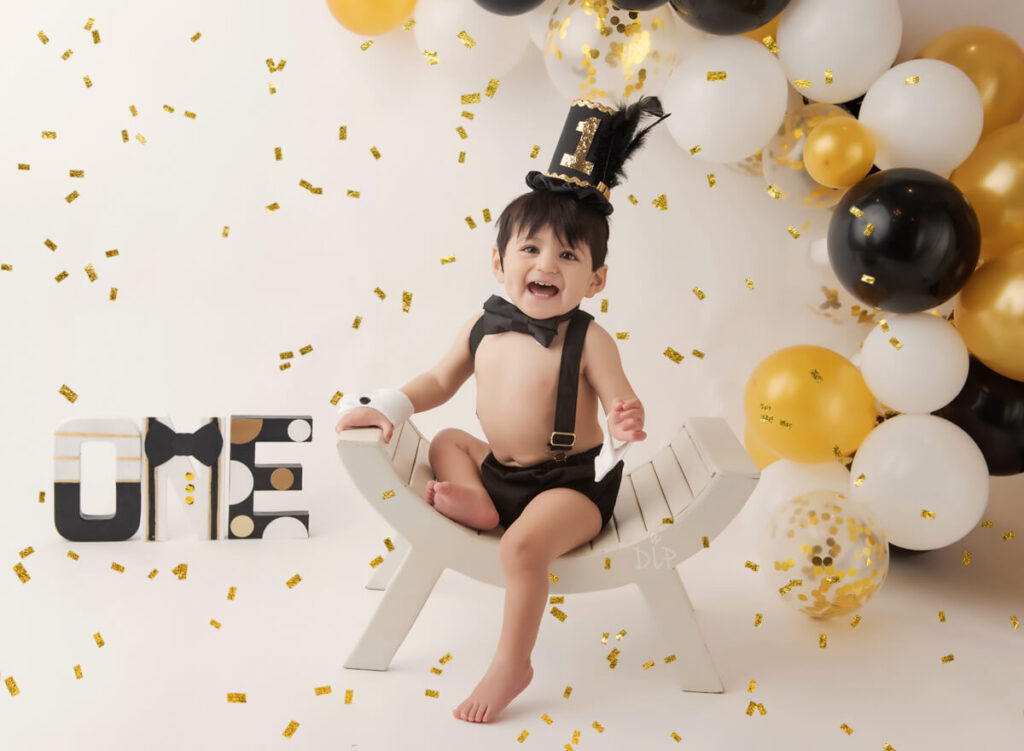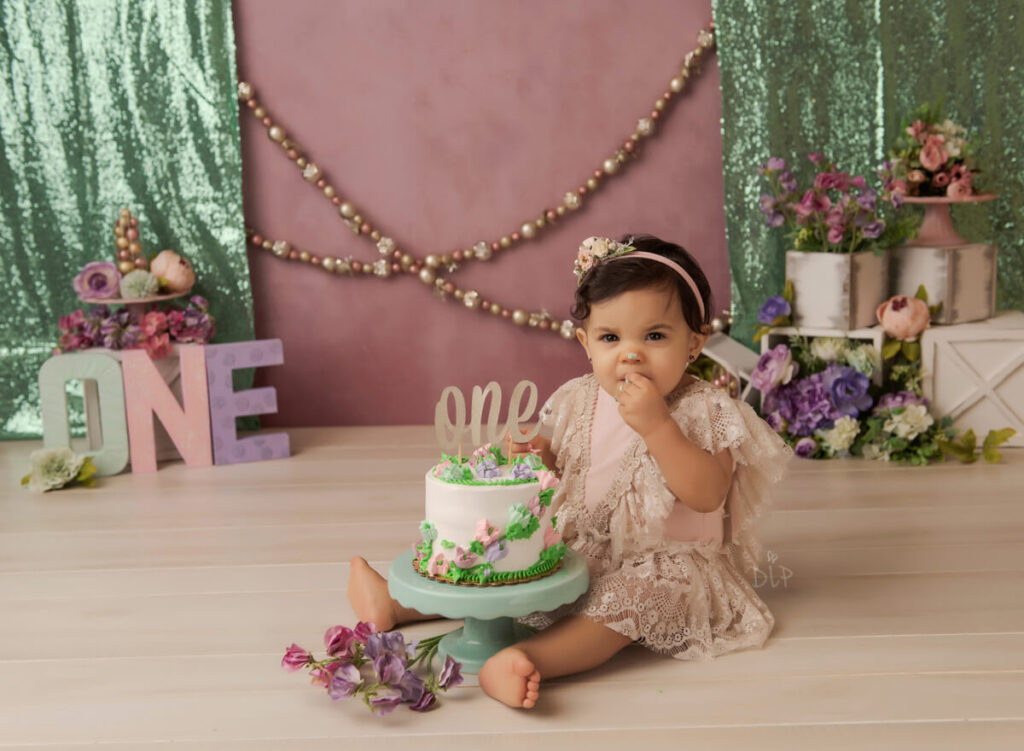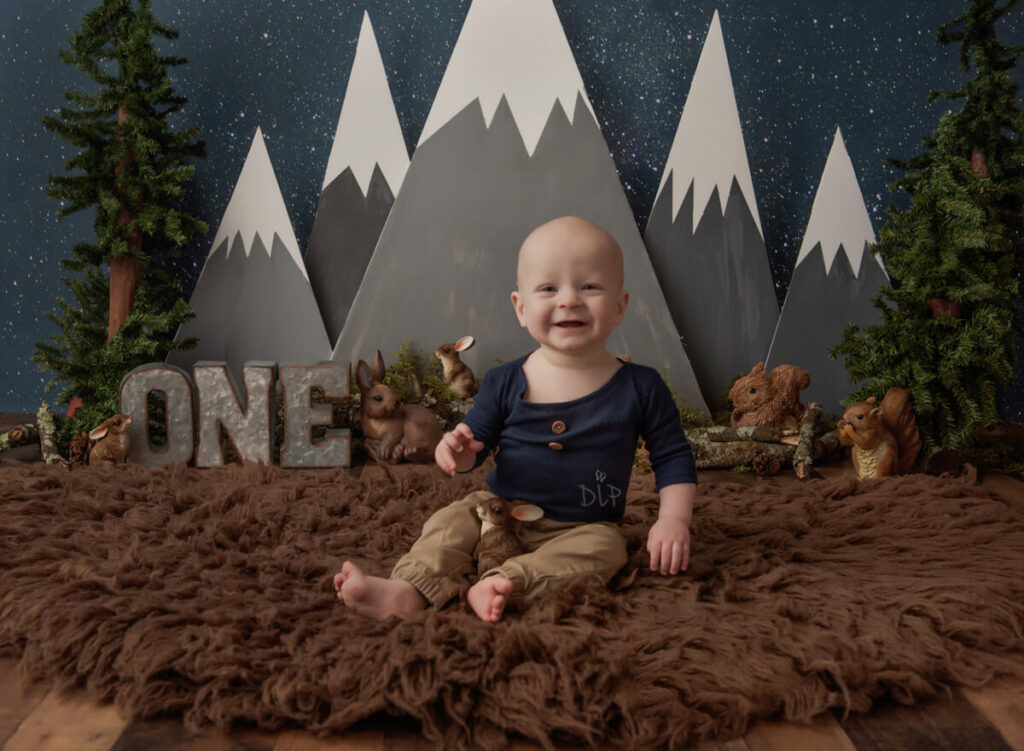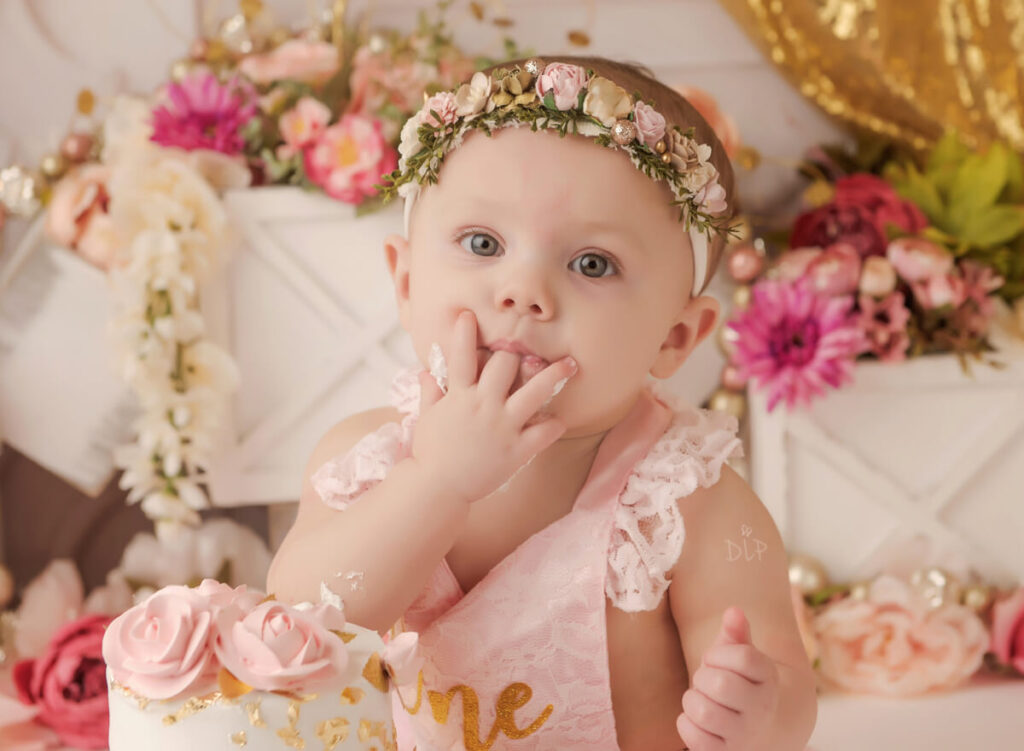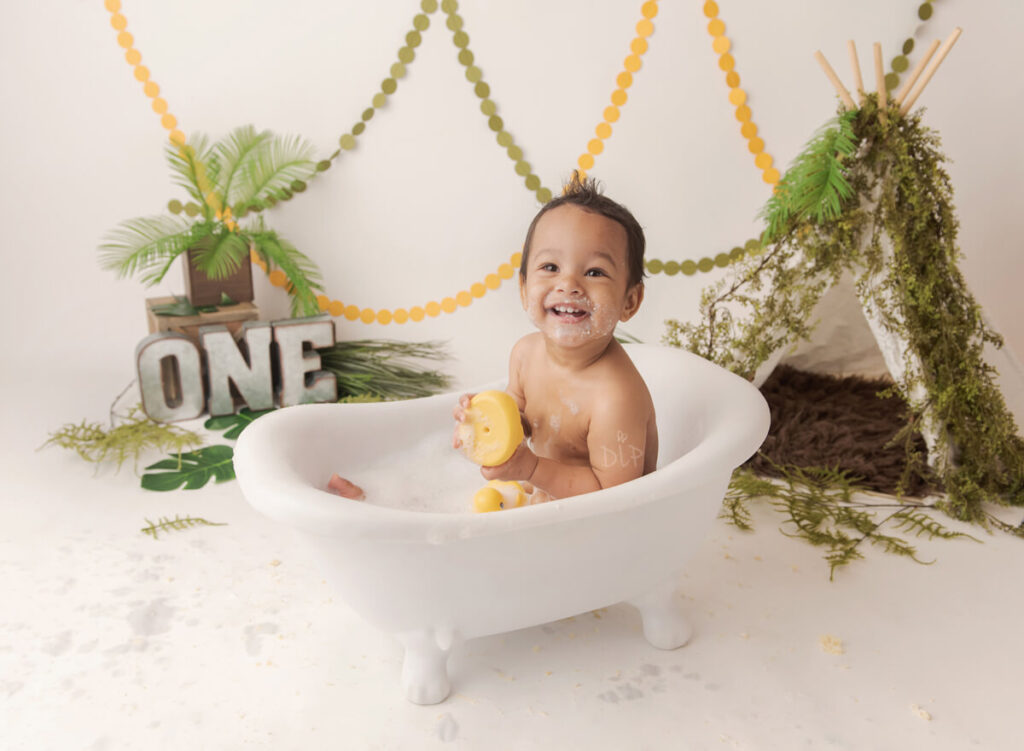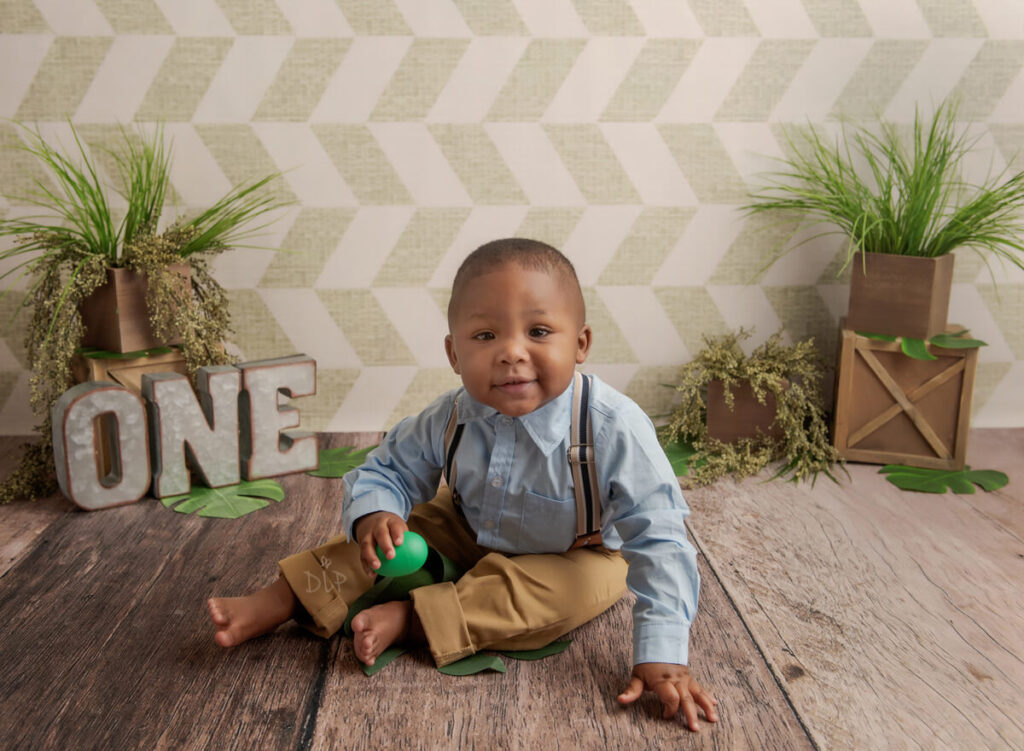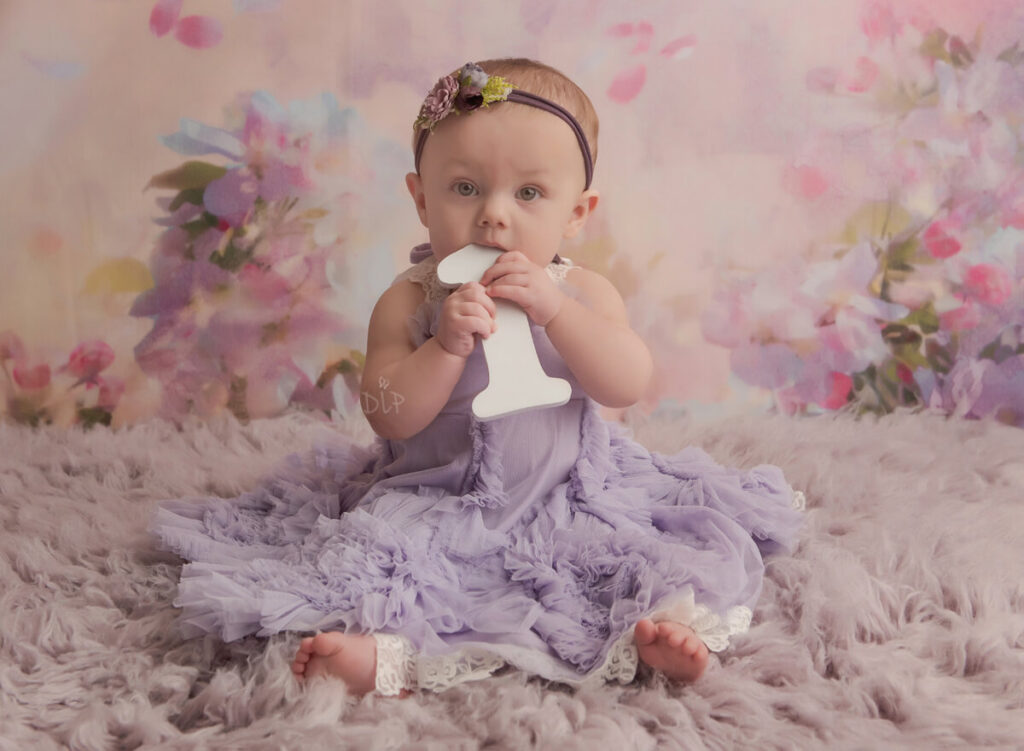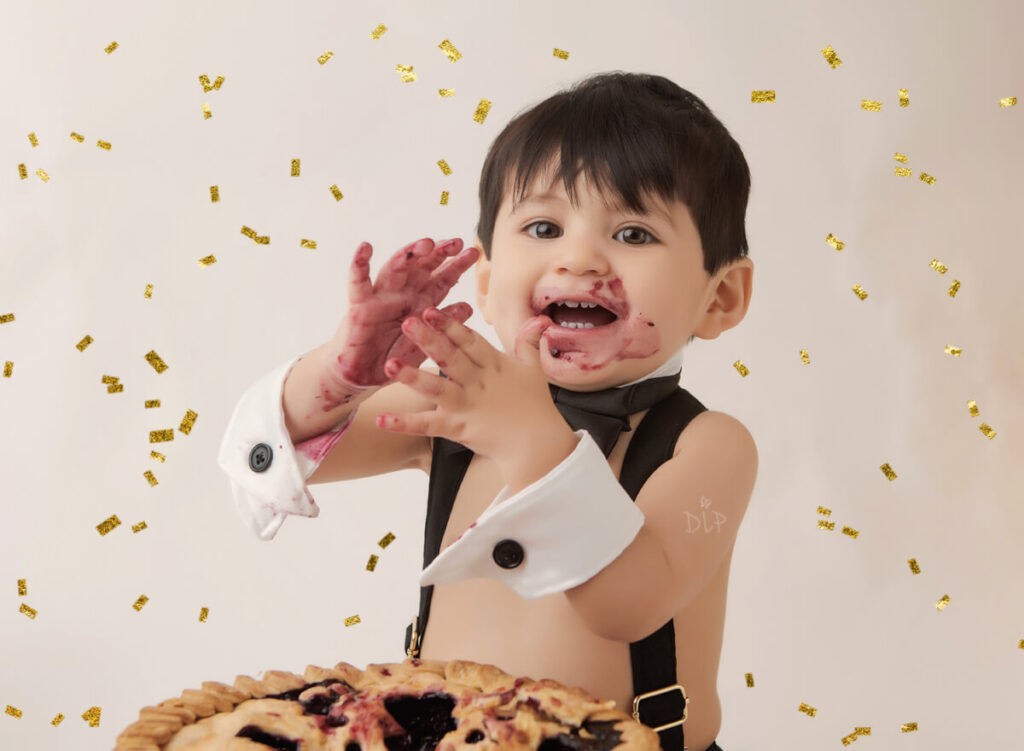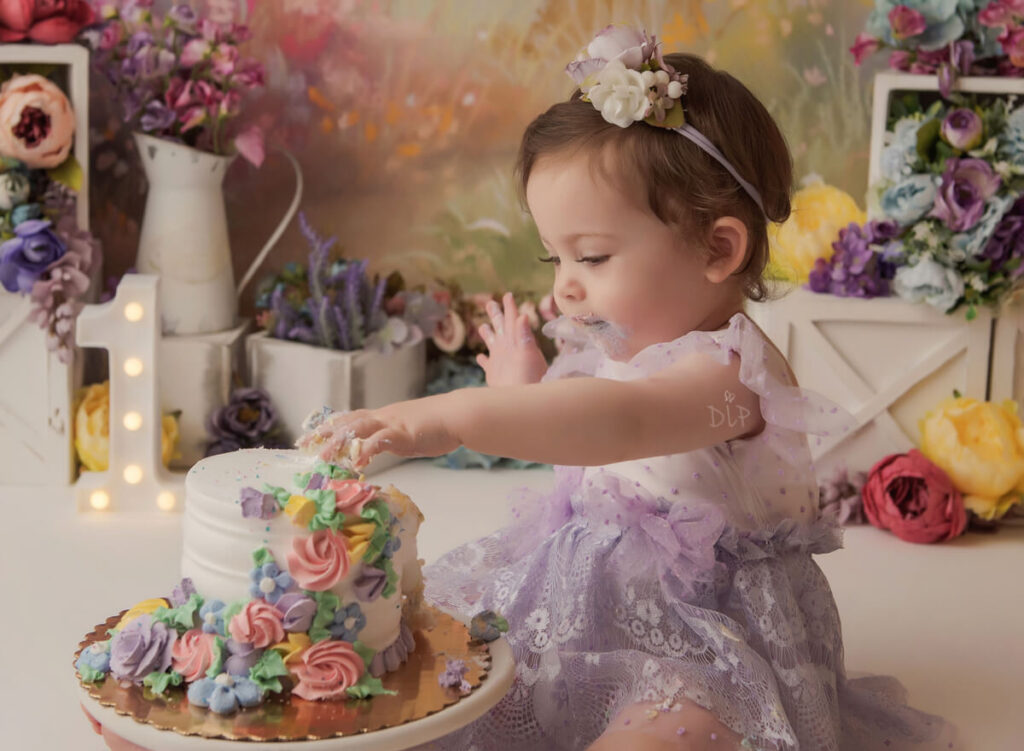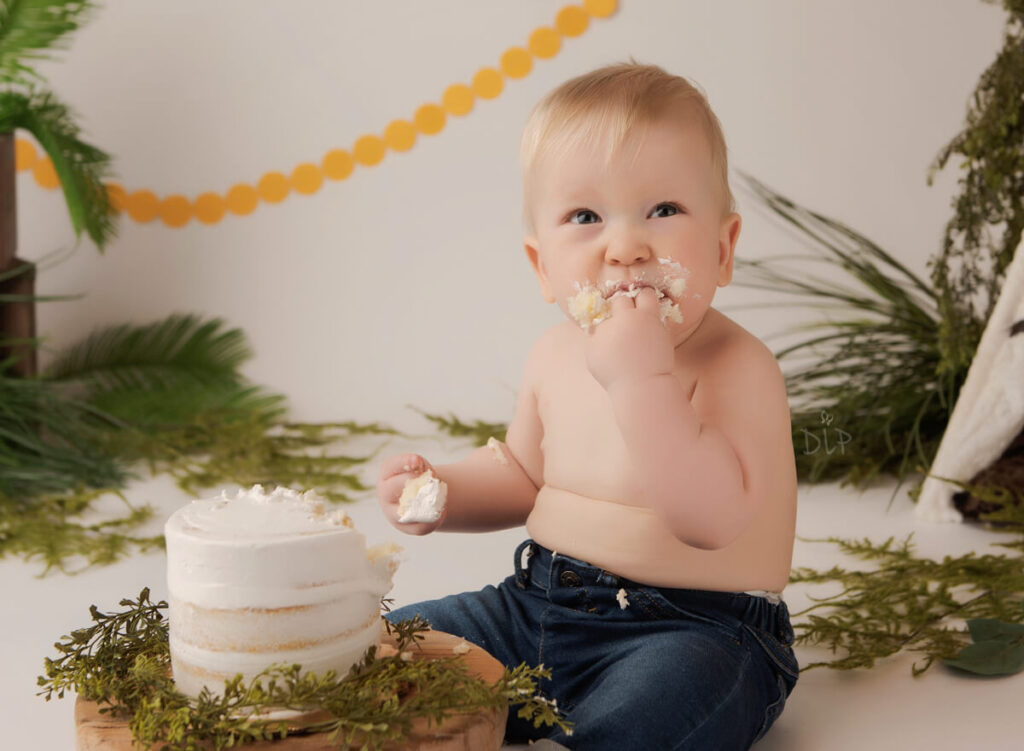 If baby is not yet at the milestone by the time you feel they should be, check with your pediatrician. Just remember every baby is different, and having parents work on milestones like tummy time and sitting up will help them reach it faster. Simply keep in touch with us and let us know when you feel they are ready and we will have the session at that time.
We hope this guide helps in deciding when to book your baby milestones session with us. Want to lean more about booking your baby plan or milestone session? Check out all the details here.
If you or someone you know is looking for artistic newborn or children's milestone photography, please contact us today to start your customized session!
Dazzling Light Photography | 512.508.9067 | DazzlingLightPhoto.com
[email protected] | Check out our Facebook page!