Welcome back!
Over the years we've learned a number of tricks to soothe, comfort and surround babies with a relaxing environment. These same techniques that we use during sessions can be used at home to make your baby comfortable. After being asked over and over, we've finally put each tip together here for you to enjoy!
Tip #1: Swaddle
Our first tip for you is don't stop swaddling when you leave the hospital. There's a reason that the nurses and midwives swaddle babies in the hospital. From birth to about four to five months, babies have a natural startle reflex that makes them feel like they are falling. This feeling can make the baby jerk suddenly and if they are sleeping, it will often wake them up. Keeping a tight swaddle makes newborns feel safe and secure, prevents them from startling themselves awake and helps them sleep more deeply and for longer.
Tip # 2: You Are Doing Great!
When parents come in for a newborn session, we want them to be nice and relaxed. Newborns generally respond to your energy and therefore the more relaxed and comfortable you are the more chances of a successful newborn session we can expect to have. The same is true at home. It's normal, especially for first-time parents, to feel a little bit anxious and to second guess yourself. Take a deep breath and trust that you're instincts are good and that you are doing an amazing job taking care of your baby. You and your baby will be happier because of it.
Tip # 3: Keep Your Baby Cozy
When we photograph babies, we use a space heater to make the area around baby very cozy and warm. For many poses, the baby is naked or in just a wrap or diaper cover. If the baby feels chilly they'll be uncomfortable and fussy. The same is true at home. Keep your home at a comfortable temperature (between 68 to 72 F). Be careful not to over-bundle your baby. When babies are too warm, they will be uncomfortable and it can also be dangerous.
A good rule of thumb is to dress the baby with one layer more than what you are wearing yourself. A cozy sleep environment will help your baby sleep well. We recommend using a warm flannel fitted sheet for your baby's crib regardless of the season. Soft one-piece footed sleepers will help your baby stay warm from head to toe. For an extra layer, put a bodysuit or undershirt underneath the sleeper.
Tip #4: Diaper Rashes
Tip number 4 is all about your baby's bum. Babies often will cry during a changing if they have a painful diaper rash. Pampers and other well-known brand diapers are known for triggering horrible diaper rashes that produce welts. If your baby seems prone to diaper rashes, we suggest that you change the diaper to a more natural diaper and keep an eye on the skin. This is very important, as even the happiest baby on the block can be miserable with diaper rash.
Tip #5: Turn Up The Noise
If we had a dollar for every time parents order a "shusher" during their session, we'd have A LOT of dollars. A lot of these tips come from the concept that your baby is in their "4th Trimester". They are still adjusting to life outside the womb. A white noise machine is one of our favorites, it helps to simulate the noises your baby was used to hearing in the womb. White noise not only helps relax babies but it helps to soften environmental sounds that can disrupt sleep so you don't have to tiptoe around the whole house when your baby is sleeping.
We really hope that you enjoyed our tips for having a happy newborn and hope that they come in handy when your baby arrives. Have you considered having portraits taken of you before your baby arrives? Documenting your pregnancy can not only create wonderful memories of this expecting time, but it will also be a treasured keepsake for the future interest of your unborn child. We can't tell you how many times clients have reached out to tell us how glad they are that they did a maternity session because their children love to look at the images of "me in mommy's belly". If you'd like to receive more information about maternity sessions, please visit our Maternity page.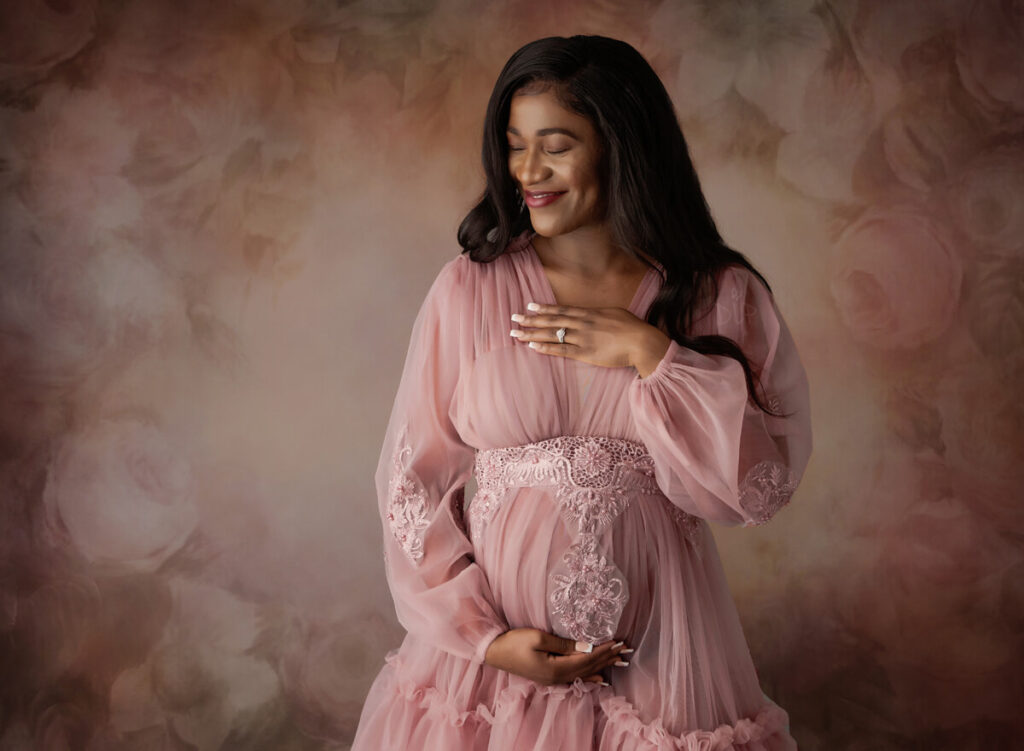 If you or someone you know is looking for artistic maternity, newborn or children's milestone photography, please contact us today to start your customized session!
Dazzling Light Photography | 512.508.9067 | DazzlingLightPhoto.com
[email protected] | Check out our Facebook page!