Welcome back! The mission of this blog post is to show off the adorable baby Tripp and his latest milestone.
I've had the pleasure of photographing Tripp 3 times now as part of his baby program. Each time I'm so amazed at how handsome he is and his smile is so contagious. This was a favorite from his Lifting Head (3-4 month) milestone session: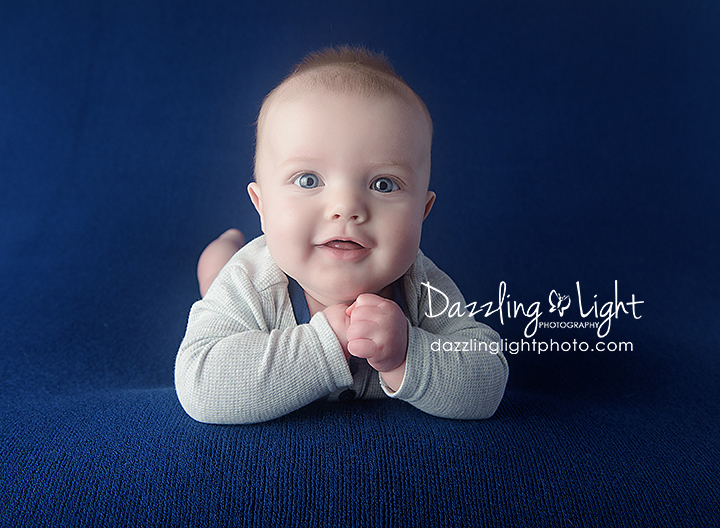 This little man has been doing a lot of growing since then! I had to blink a few times to make sure I was seeing things clearly! It's amazing how fast a baby grows!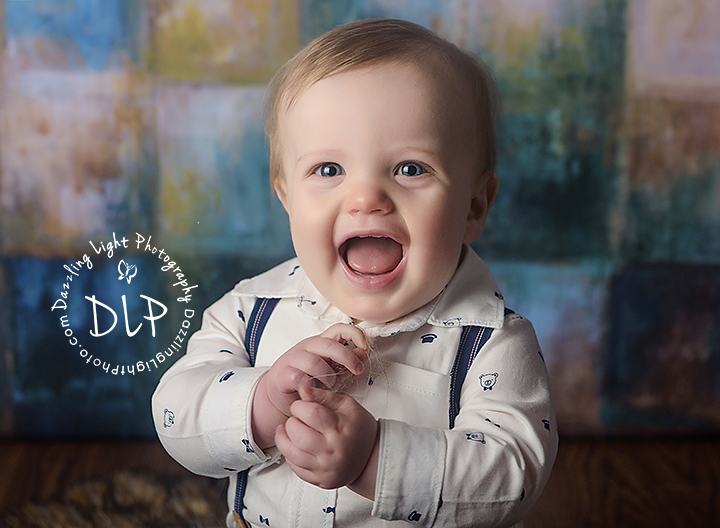 I definitely think we captured some fun faces and moods from Tripp for this milestone. Mom and Dad are big baseball fans, so we captured Tripp with some fun baseball memorabilia. These will be cherished memories forever for his family. Check out this handsome lad: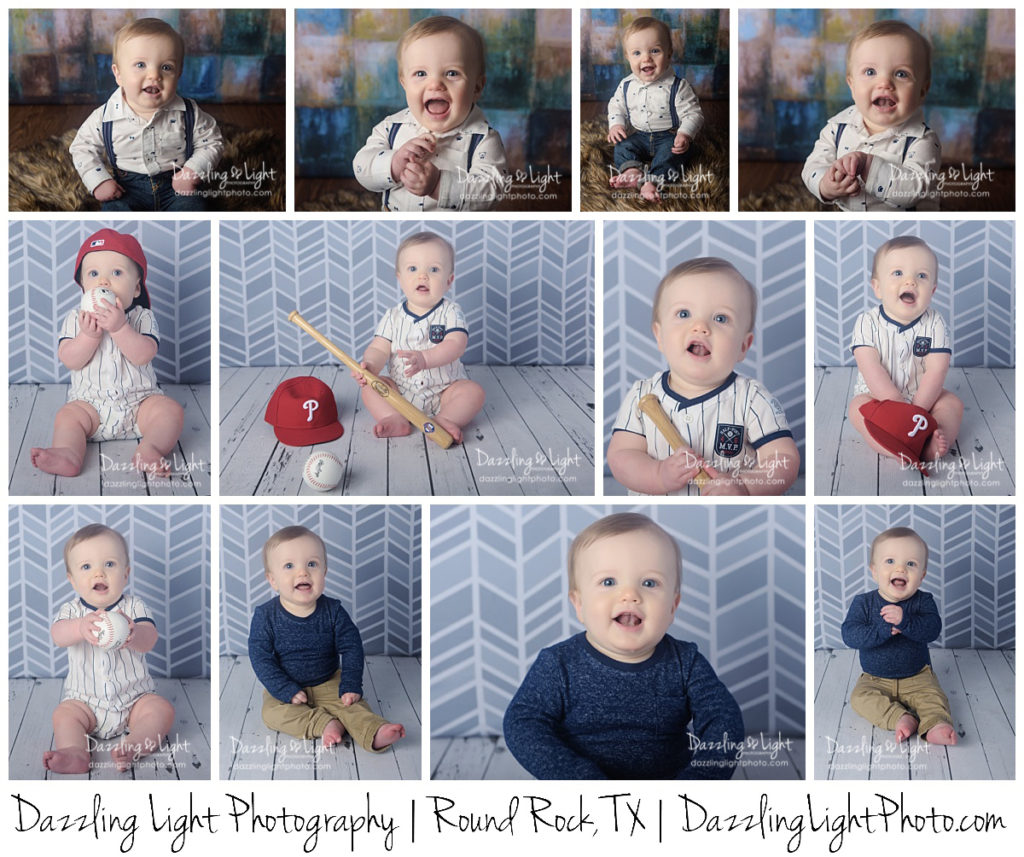 We can't wait to see more of Tripp for his upcoming cake smash and Walking milestone session. Until then, stay cute buddy!
Want to learn more about our milestone package and newborn photography? Check out some info here HERE, then call us for details. If you or someone you know is looking for artistic, boutique portraiture, please contact us today for your customized session!
Dazzling Light Photography | 512.508.9067 | DazzlingLightPhoto.com
info@DazzlingLightPhoto.com | Check out our Facebook page!