Welcome back! The mission of this blog post is to show off the adorable baby Makenna.
I've had the pleasure of photographing Makenna 3 times now as part of her baby program. Each time I'm so amazed at how gorgeous she is. This was a favorite from her 3 month session: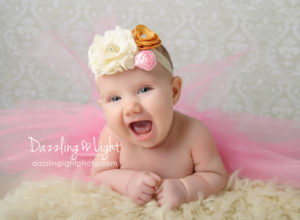 Can you believe how big this little lady has gotten since then? I had to blink a few times to make sure I was seeing things clearly!  It's amazing how fast a baby grows!
Makenna was the perfect size to wear our variety of lace peti rompers. I was so excited to be able to use these and loved how the portraits turned out. I'll definitely be using these in future sessions. They slip on and off easily without making the baby angry. If you've ever tried to change a baby's clothes, you know how important that feature is!
Marley also brought her cowboy boots to capture a specific image she's been wanting since Makenna was born. How cute is this!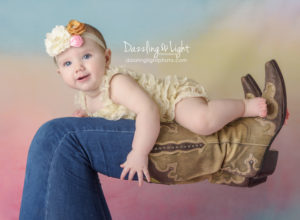 I definitely think we captured some fun faces and moods from Makenna. We even took a few with big brother Blaine. These two are the cutest! Check it out for yourself: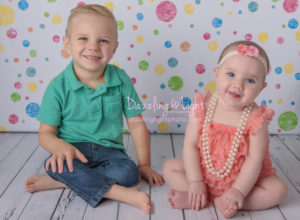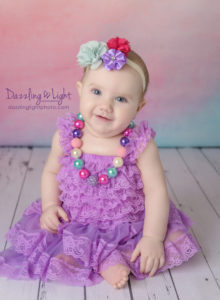 Want to learn more about our milestone packages and newborn photography? Check out some info here HERE, then call us for details. If you or someone you know is looking for artistic, boutique portraiture, please contact us today for your customized session!
Dazzling Light Photography | 512.508.9067 | DazzlingLightPhoto.com
info@DazzlingLightPhoto.com | Check out our Facebook page!