Welcome back!
We're here to show off the charming and adorable Kassian and his sitter milestone session. He's part of our Keepsake Collections Baby Program, and we have photographed Kassian for newborn and Lifting Head sessions. Check out his growth:
Can you believe how big this little fella has gotten since then? I had to blink a few times to make sure I was seeing things clearly!
Baby Kassian was the perfect size to sit in our dough bowls and chairs. Doesn't he look so dapper?!
Mom and Dad brought a few keepsakes to incorporate into his session, including a cowboy hat and boots to complete his handsome cowboy look. How special is it that Kassian and his family now have these items captured with him growing up? These cherished items will live forever!
And with that, check out Kassian's Sitter milestone session: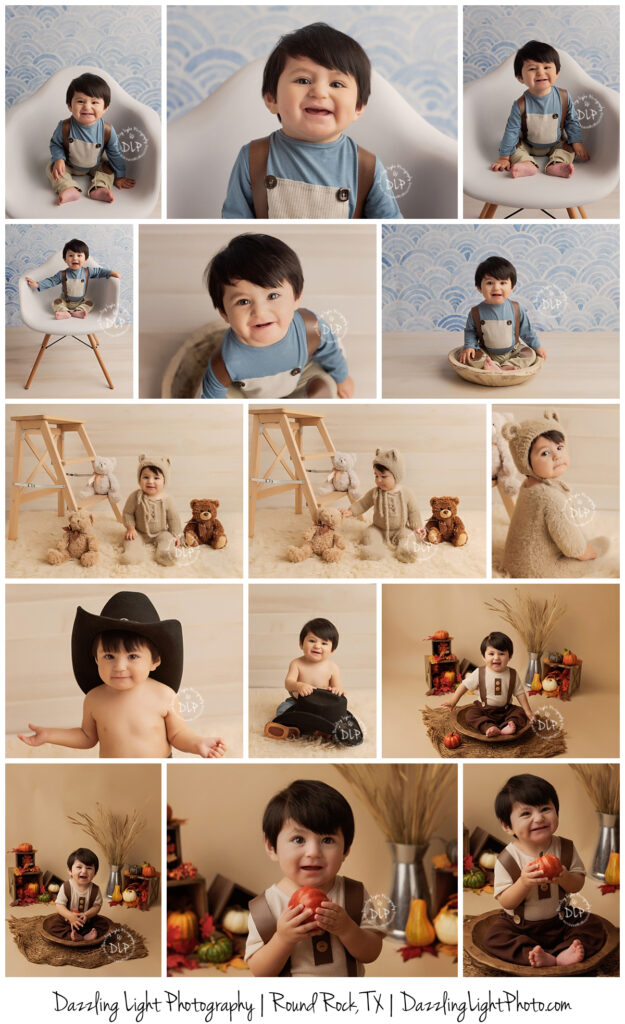 We can't wait to see this little guy for his one year cake smash session soon! Stay tuned, it's sure to be "One-derful"!
Want to learn more about our milestone sessions? Check out all the details here.
If you or someone you know is looking for artistic newborn or children's milestone photography, please contact us today to start your customized session!
Dazzling Light Photography | 512.508.9067 | DazzlingLightPhoto.com
info@DazzlingLightPhoto.com | Check out our Facebook page!