So we meet again, dear blog readers! The topic of discussion for today is none other than Miss Kamila's 4 year milestone session.
She's a spunky lady who is always loads of fun to see. If she looks familiar to you, it's because we've photographed this cutie many times for milestone sessions over the last 4 years, and now get the pleasure of watching her little brother grow up too!
Check out how big Kamila has grown:
We were so excited when we got a call from Mom telling us of this year's theme for Kamila's milestone. Each year Mom comes up with great themes that take us outside our box and gets our creative juices flowing. This year was Valentine's Day and an Ice Cream Social!
As expected, Mom did a wonderful job preparing her for our session. She rented a gorgeous gown and crown for Kamila's formal portraits and brought some fun ice cream for the ice cream social. Both outfits were adorable and matched the sets perfectly.
Because our last session with Kamila went so well, we knew it wouldn't be any different this time around. And we were right! Check it out for yourself: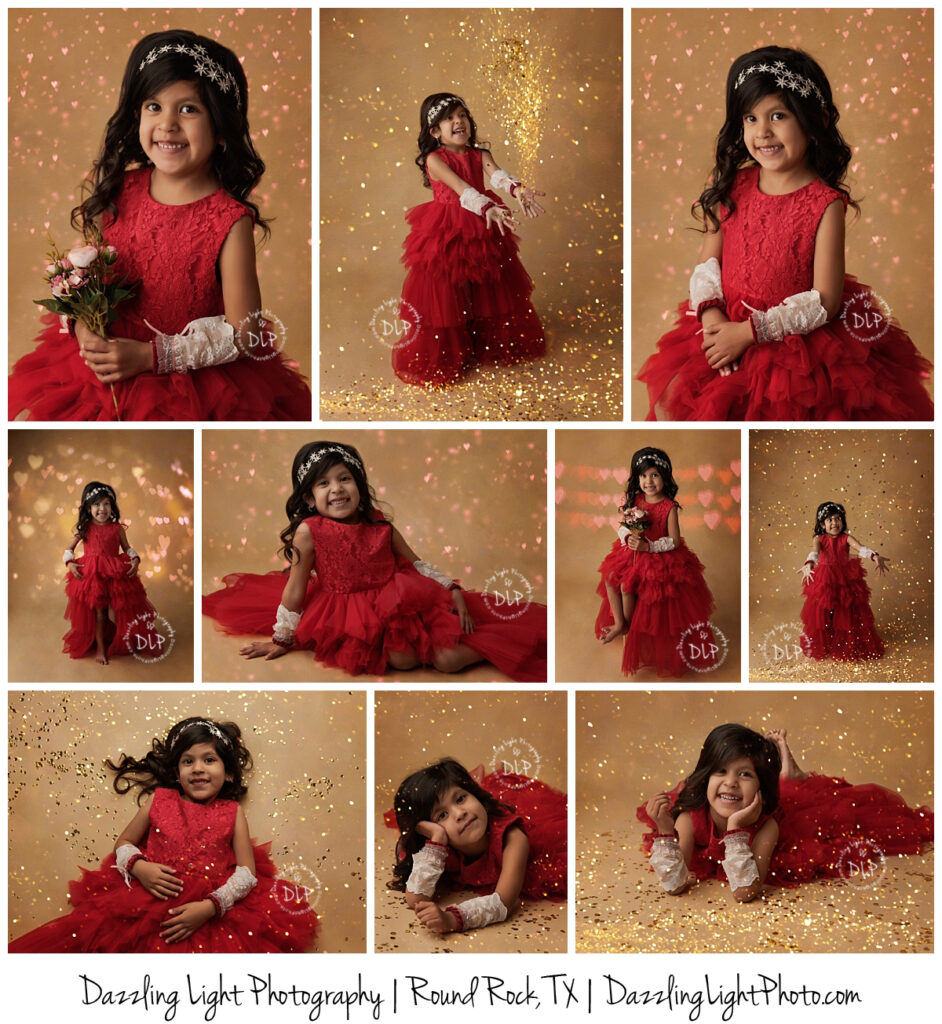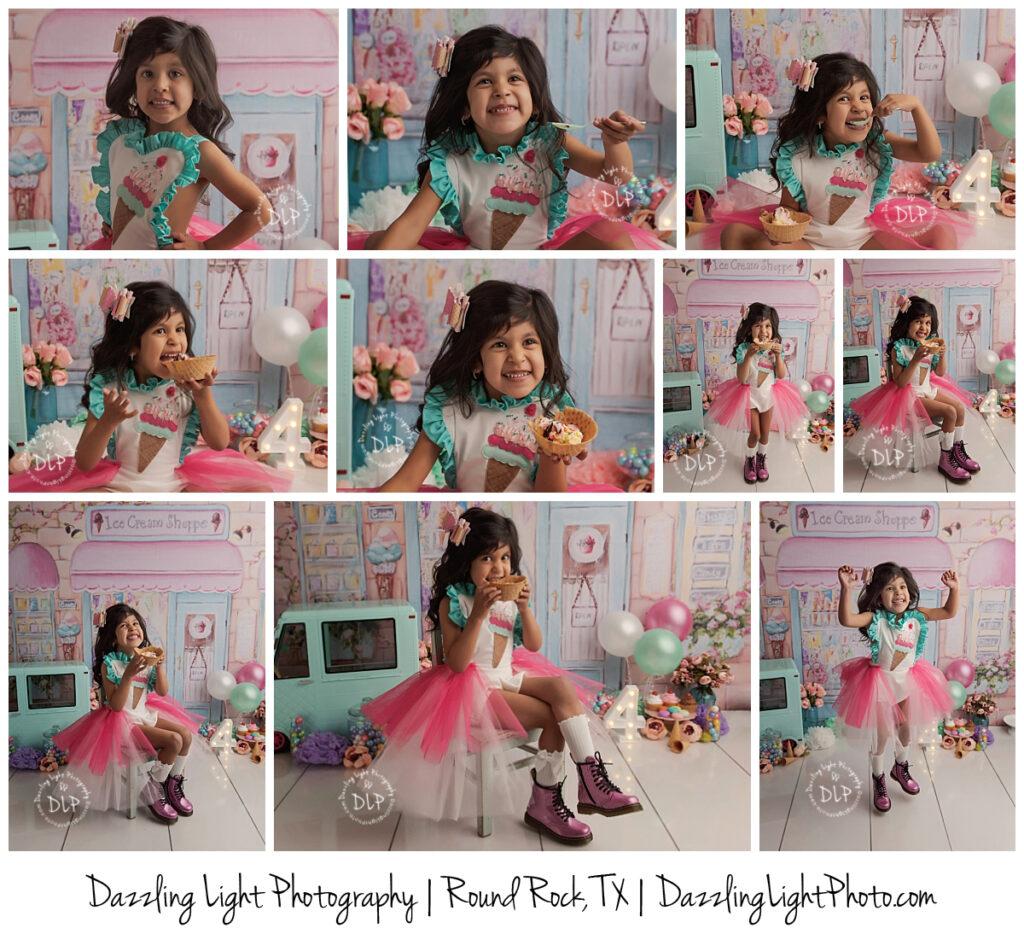 Isn't she so adorable?! Look at those outfits – and those pink boots! We're looking forward to seeing Kamila and her brother again soon for more milestone sessions.
Want to learn more about our milestone sessions? Check out all the details here.
If you or someone you know is looking for artistic newborn or children's milestone photography, please contact us today to start your customized session!
Dazzling Light Photography | 512.508.9067 | DazzlingLightPhoto.com
info@DazzlingLightPhoto.com | Check out our Facebook page!