So we meet again, dear blog readers! The topic of discussion for today is Kamila's 3 year milestone session.
If she looks familiar to you, it's because I've photographed this sweetie many times before. She went through our Keepsake Collections milestone baby plan her first year, and now is enrolled in our Growing Graduates toddler plan. Take a look back at a few past sessions.
I was over the moon when mom said she wanted to plan a glam set for Kamila's big girl portraits. And on top of that, for her cake smash she wanted Toy Story! Talk about exciting!
I was able to use my crafting skills to customize the Toy Story set with Kamilia's name, and sent it home with Mom for her party.
As expected, Mom did a wonderful job preparing Kamila for this milestone session. She rented a gorgeous dress and had the cutest Forky outfit for the smash set.
Because at their holiday session Kamila was a little uneasy and shy, I knew we'd have to find a game for her to play and loosen up. And I was right! Once she opened up and started being silly, the cuteness poured in. Check it out for yourself: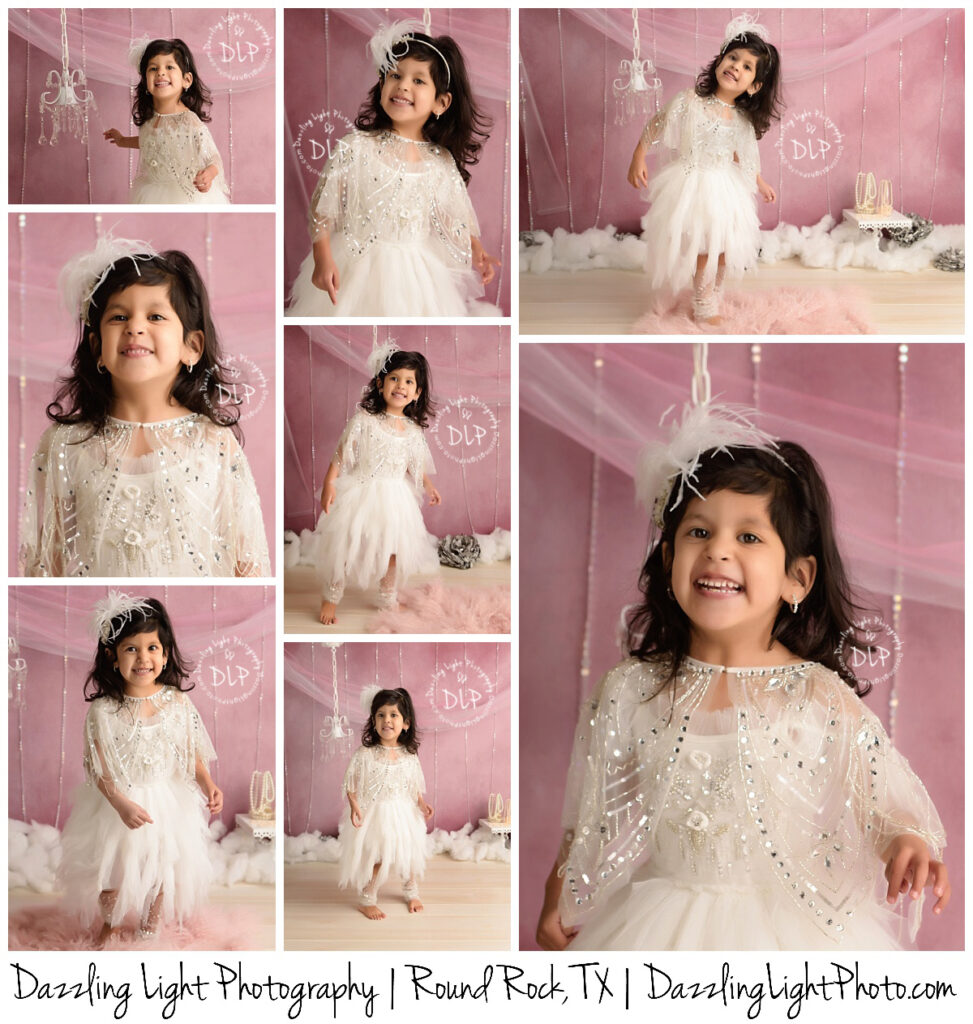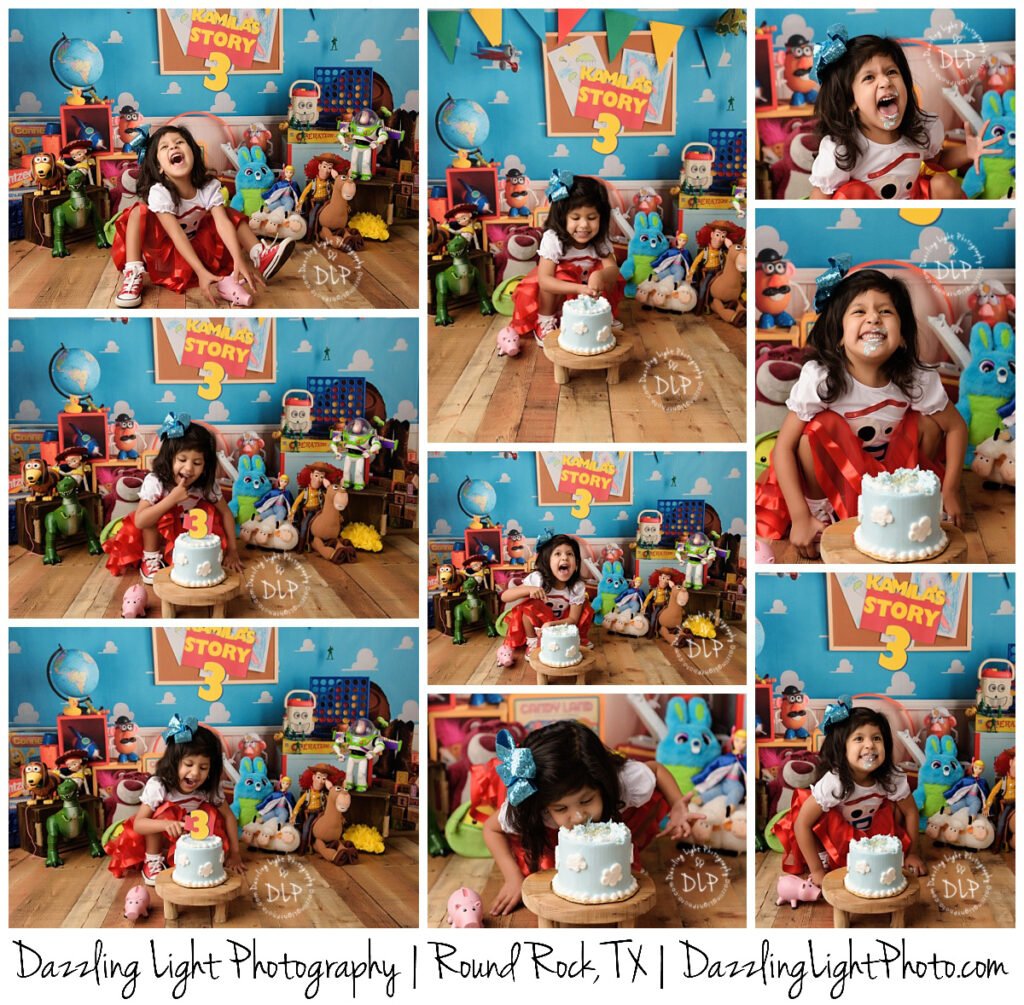 As you can see, We captured lots of laughs, silliness, and fun. I love seeing Kamila and her family when they come in, and look forward to seeing them again soon when baby brother is born!
Want to learn more about our milestone sessions? Check out all the details here.
If you or someone you know is looking for artistic newborn or children's milestone photography, please contact us today to start your customized session!
Dazzling Light Photography | 512.508.9067 | DazzlingLightPhoto.com
info@DazzlingLightPhoto.com | Check out our Facebook page!